U.S. small businesses remain upbeat despite the recent gridlock on the health care bill.
The small business optimism index surged following the election and reached a peak in January this year. Although the index slipped in June due to gridlock over repealing the Affordable Care Act (also known as Obamacare), it remains near its highest level in more than a decade, according to the National Federation of Independent Business.
Business owners are backing up their positive outlook by planning to add more jobs and to increase investments. And the majority of business owners expect to achieve sales growth.
Across the board, 60 percent of small-business owners anticipate an increase in revenue next year, according to a survey by MetLife and the U.S. Chamber of Commerce. The same study showed that only 9 percent expect a decline.
America is on the verge of a golden age with small business.
Optimism is still driven by President Donald Trump's business-friendly promises, which include tax reform, regulatory relief, and infrastructure spending.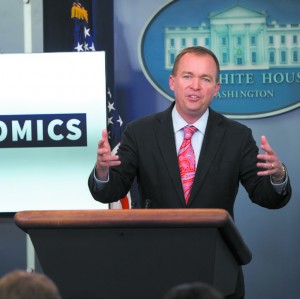 "America is on the verge of a golden age with small business," Trump said at a small business event at the White House on Aug. 1, as part of the "American Dream" week.
He said his administration was ending job-killing regulations at a record pace and aiming for bold tax cuts so that U.S. businesses can thrive, compete, and grow.
The U.S. economy grew at an annual rate of 2.6 percent in the second quarter, a significant jump compared to 1.2 percent growth in the first quarter. And it is in line with the targeted growth of 3 percent set by the Trump administration over the next two years.
Trump said the United States is getting closer to 3 percent much faster than predicted.
Strong employment growth over the last few months is also bolstering optimism. Non-farm jobs surged by 222,000 in June, alongside a moderate increase in wage growth.
The unemployment rate hit a 16-year low in May. And the Dow Jones Industrial Average reached an all-time high on Aug. 2.
The regulatory environment is clearly one that is just crippling and strangling a lot of small businesses as well as large businesses.
According to Trump, the U.S. economy is setting records. As factories are coming back, the jobs are pouring back in, he said.
Over 100 small-business owners from various industries attended the meeting at the White House. The event continued with a roundtable hosted by Trump's senior adviser and daughter Ivanka Trump and the head of the Small Business Administration, Linda McMahon.


"The regulatory environment is clearly one that is just crippling and strangling a lot of small businesses as well as large businesses," said McMahon during the roundtable.
Complying with all federal regulations costs more than $1.9 trillion annually, according to the Competitive Enterprise Institute, a think tank based in Washington.
Rolling Back Red Tape
Trump has been pushing hard on slashing regulatory hurdles for businesses. His administration removed 860 final and proposed regulations in the first six months, according to the Office of Management and Budget (OMB).
"In the last six months here, the Obama administration put on over $6 billion in new regulatory burden," said Mick Mulvaney, director of the OMB. By contrast, Trump administration's first six months created no regulatory burden, he said during a daily press briefing at the White House on July 20.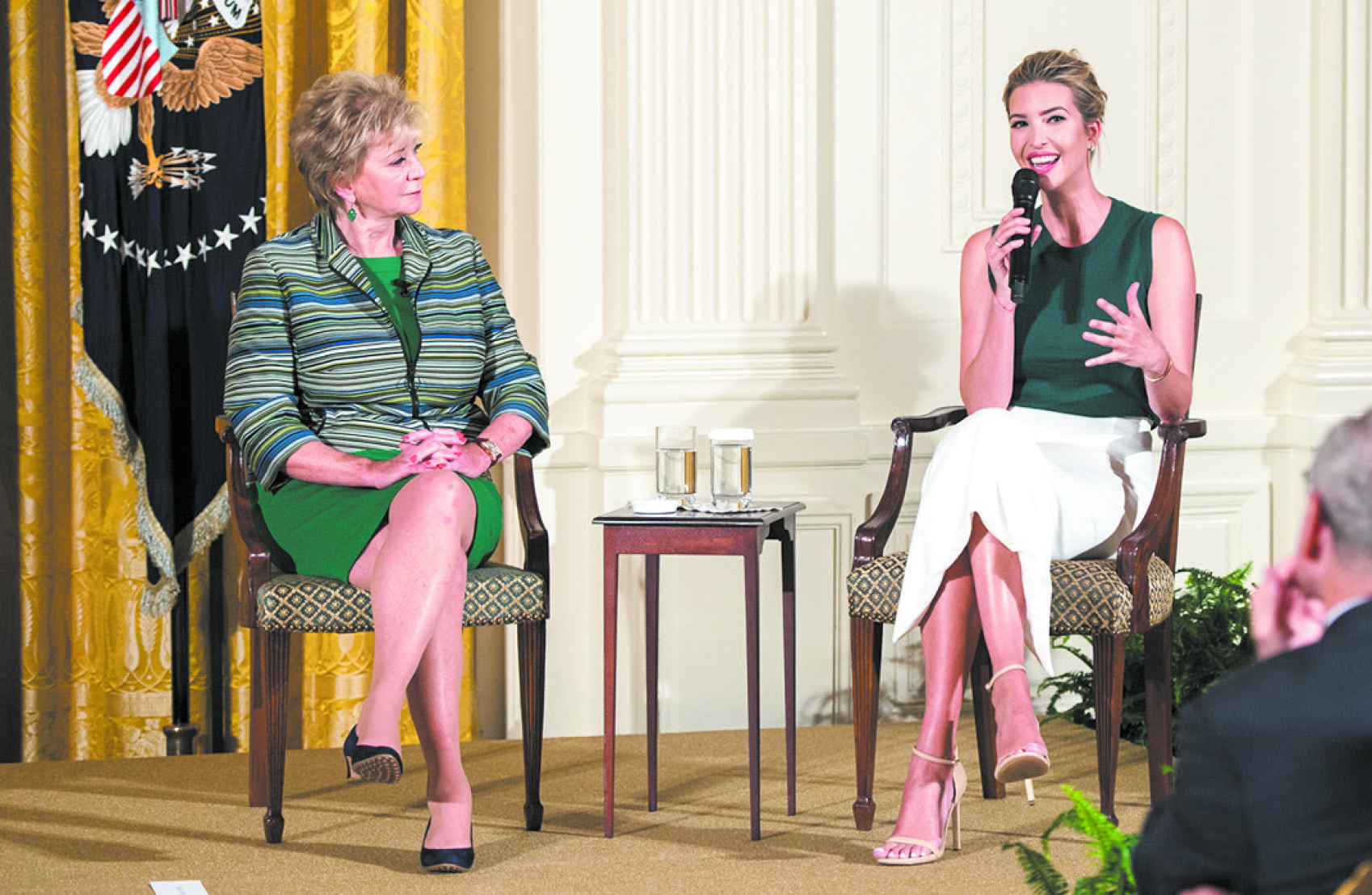 To avoid the creation of excessive regulations, Trump signed in January an executive order that required two past rules to be discarded for every new regulation proposed.
In the last six months, the government repealed 16 major regulations and issued only one significant new rule, which was the dental amalgam rule. The rule requires dental practices to install separators to capture dental amalgam waste, preventing its release into sewage systems.
Mulvaney also accused the Obama administration of keeping a "secret list" of proposed rules.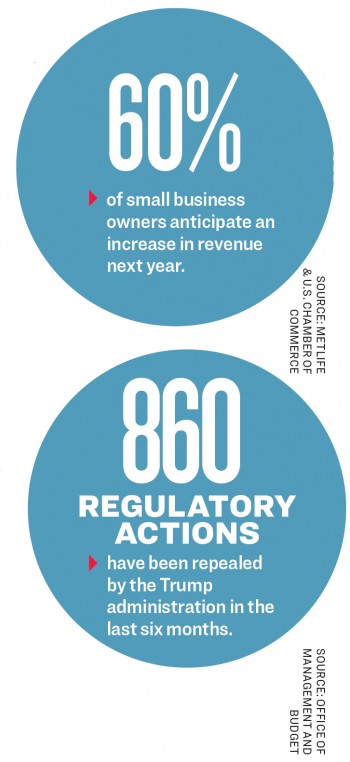 "Back in 2011, they were doing their unified agenda. They had a bunch of things that they wanted to regulate," he said.
"They thought it would be bad for their reelection prospects in 2012, so they created a secret list of regs that were not disclosed to you folks, and we are disclosing it."
Of the 860 rules or proposed rules that the Trump administration repealed, 179 came from this "secret" list, according to a Washington Times report.
Mulvaney pledged that the Trump administration will not have a hidden list of regulations. All reforms and actions will be designed toward a common end, which is 3 percent sustained economic growth, he said.