The U.S. Department of Justice (DOJ) filed a lawsuit against Texas on Dec. 6, alleging that its redistricting map violates the Voting Rights Act.
Texas officials drew the map in a way that violates Section 2 of the act, which prohibits redistricting in a way that denies or abridges the rights of minorities on account of their race, according to a complaint filed in federal court in El Paso. The legislature "surgically excised" minority neighborhoods from the Dallas–Fort Worth core and attached them to "heavily Anglo rural counties," giving the minorities a lack of equal "electoral opportunity," the complaint states.
Additionally, the two seats Texas gained due to its increased population in the 2020 census will wrongly be majority-white, according to the federal government.
Several congressional districts were redrawn "with discriminatory intent," Associate Attorney General Vanita Gupta told a press conference in Washington. Gupta described the process Texas officials went through as "rushed," with little opportunity for members of the public to comment and without any expert testimony.
The suit names John Scott, the Texas secretary of state, as well as the state of Texas, as defendants.
Scott declined to comment. Renae Eze, press secretary for Texas Gov. Greg Abbott, told The Epoch Times in an email: "It's no surprise that Democrats in Washington are attacking our state's redistricting plans. We are confident that Texas' redistricting plans will be upheld by the courts, and our office continues working with the Office of the Attorney General to ensure Texans are represented fairly."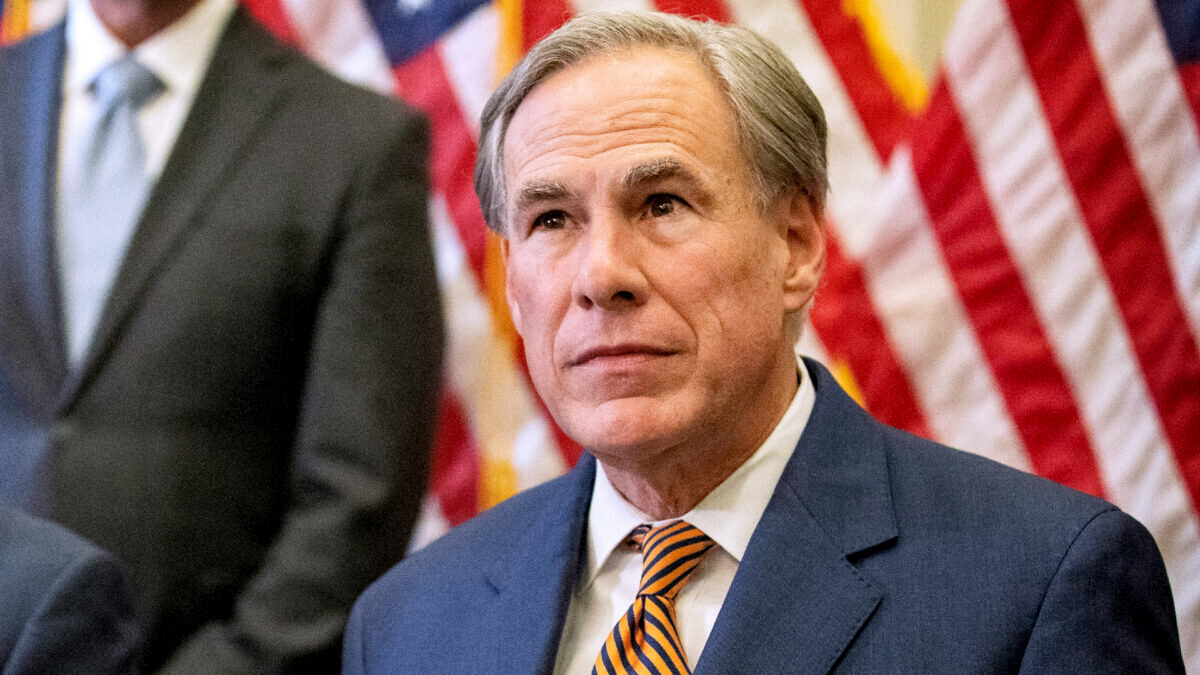 Abbott is a Republican and the GOP also controls the state legislature. Lawmakers approved the redrawn districts earlier in 2021 and Abbott signed off on them in October.
Republican state Sen. Joan Huffman, the chair of the Senate Redistricting Committee, has said the maps were "drawn blind to race" and that they complied with the Voting Rights Act.
Texas House Democratic Caucus Chair Chris Turner cheered the DOJ's suit.
"Texas' population growth— 95 percent of which was in communities of color—demands that the Legislature draw maps that give Black, Hispanic, and Asian-American voters more, not fewer, opportunities to elect the candidates of their choice," Turner said in a statement.
Attorney General Merrick Garland, a Biden appointee, acknowledged to reporters that the 2013 Supreme Court ruling in Shelby County v. Holder, which ruled that a portion of the Voting Rights Act was unconstitutional, would make challenging the Texas redistricting maps harder.
The ruling found that Section 4(b) of the act was unconstitutional. Section 5 is currently not in effect without the previous section, pending new legislation from Congress.
"Without Section 5, here are two problems: One, it means that we don't get a chance to look at these things before they go into effect, which is a very significant aspect of our tools, and instead requires that we challenge every case individually," Garland said. "And second, it flips the burden of proof."