U.S. Marines arrived in Baghdad on Dec. 31 to defend the U.S. embassy after its outer walls were breached by militia and protesters, including supporters of an Iran-backed terrorist group.
The 100 Marines, part of the Special Purpose Marine Air-Ground Task Force—Crisis Response—Central Command, deployed from Kuwait and arrived in Baghdad around 11:30 p.m. local time, according to the group.
Their arrival came after as thousands gathered outside the embassy and hundreds breached the outer wall, threatening the lives of Americans inside.
Images from the US Embassy in Baghdad depict MV-22 Ospreys delivering U.S. Marines to the US Embassy in Baghdad to reinforce security and ensure the safety of American citizens. @CENTCOM @OIRSpox @USMARCENT pic.twitter.com/9nUbWmBCuV

— SPMAGTF CR CC (@SPMAGTF_CR_CC) December 31, 2019
None of the militia members or protesters entered the embassy itself, the State Department said.
Some Iraqi security forces were keeping the groups at bay as the crowd scrawled slogans on walls, hurled stones at buildings, and chanted "death to America."
A contingent of Marines was inside the embassy awaiting reinforcements and two Apache helicopters were flown overhead as a show of force.
VIDEO: AH-64 Apaches protect @USEmbBaghdad. 🚁"We have taken appropriate force protection actions to ensure the safety of American citizens…and to ensure our right of self-defense. We are sending additional forces to support our personnel at the Embassy."~@EsperDoD 🇺🇸🇮🇶 pic.twitter.com/amABHBAOcL

— OIR Spokesman Col. Myles B. Caggins III (@OIRSpox) December 31, 2019
The Department of Defense announced earlier Tuesday it was sending additional forces to support American personnel and said it was working with the State Department "to ensure the security of our embassy and personnel in Baghdad."
"As in all countries, we rely on host nation forces to assist in the protection of our personnel in-country, and we call on the government of Iraq to fulfill its international responsibilities to do so. The U.S. continues to support the Iraqi people and a free, sovereign, and prosperous Iraq," Secretary of Defense Mark Esper said in a statement.
"We have taken appropriate force protection actions to ensure the safety of American citizens, military personnel, and diplomats in-country, and to ensure our right of self-defense. We are sending additional forces to support our personnel at the embassy," Esper said.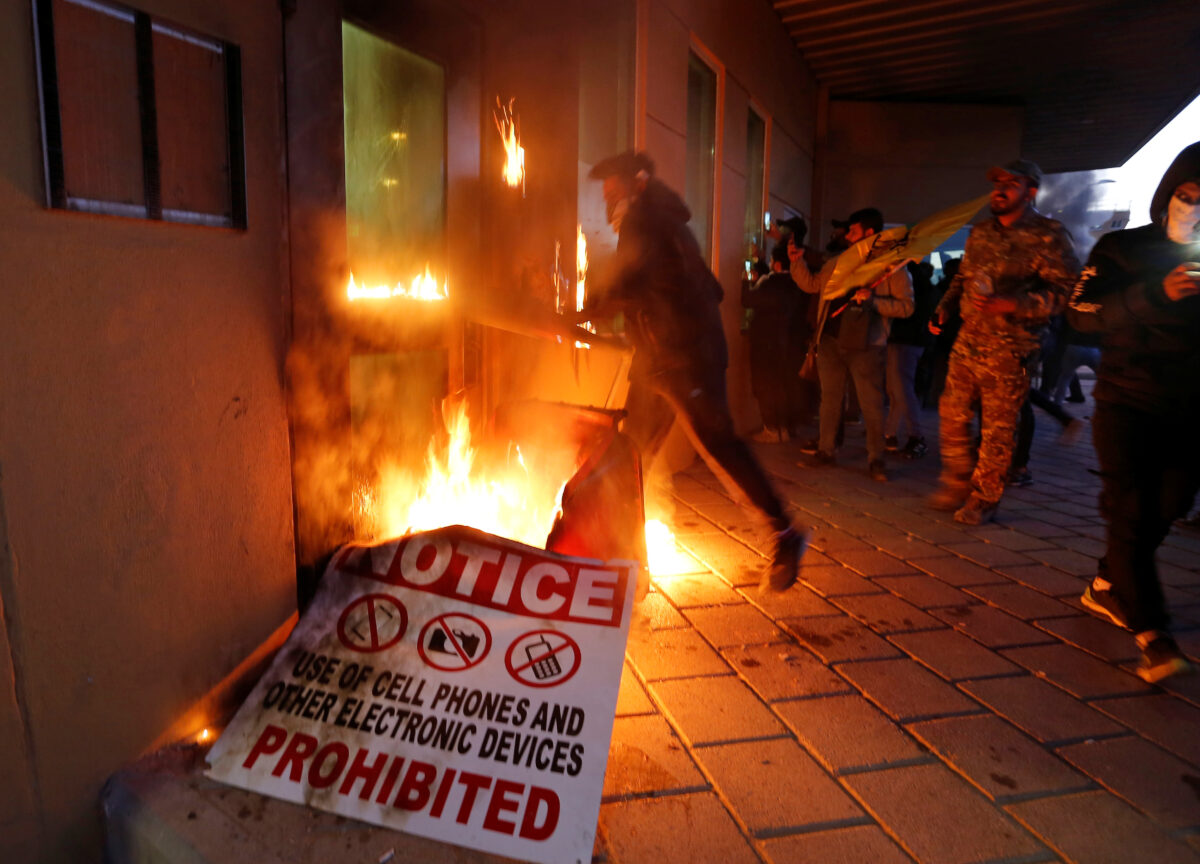 Early reports said the U.S. embassy was being evacuated but the State Department later said all U.S. personnel at the embassy were safe and that there were no plans to evacuate.
The groups who breached the embassy were ostensibly angry after Americans conducted military strikes against the Iranian-backed terror group, Kaitaib Hezbollah, after the group killed an American civilian contractor.
"Iran killed an American contractor, wounding many. We strongly responded, and always will. Now Iran is orchestrating an attack on the U.S. Embassy in Iraq. They will be held fully responsible. In addition, we expect Iraq to use its forces to protect the Embassy, and so notified!" President Donald Trump said in a statement earlier Tuesday.
"To those many millions of people in Iraq who want freedom and who don't want to be dominated and controlled by Iran, this is your time!" Trump wrote in another missive.
Secretary of State Mike Pompeo spoke with Iraqi Prime Minister Adil Abdul-Mahdi and President Barham Salih by phone and "made clear the United States will protect and defend its people, who are there to support a sovereign and independent Iraq," according to spokeswoman Morgan Ortagus.
Iraqi leaders assured Pompeo that they would guarantee the safety of American personnel and property.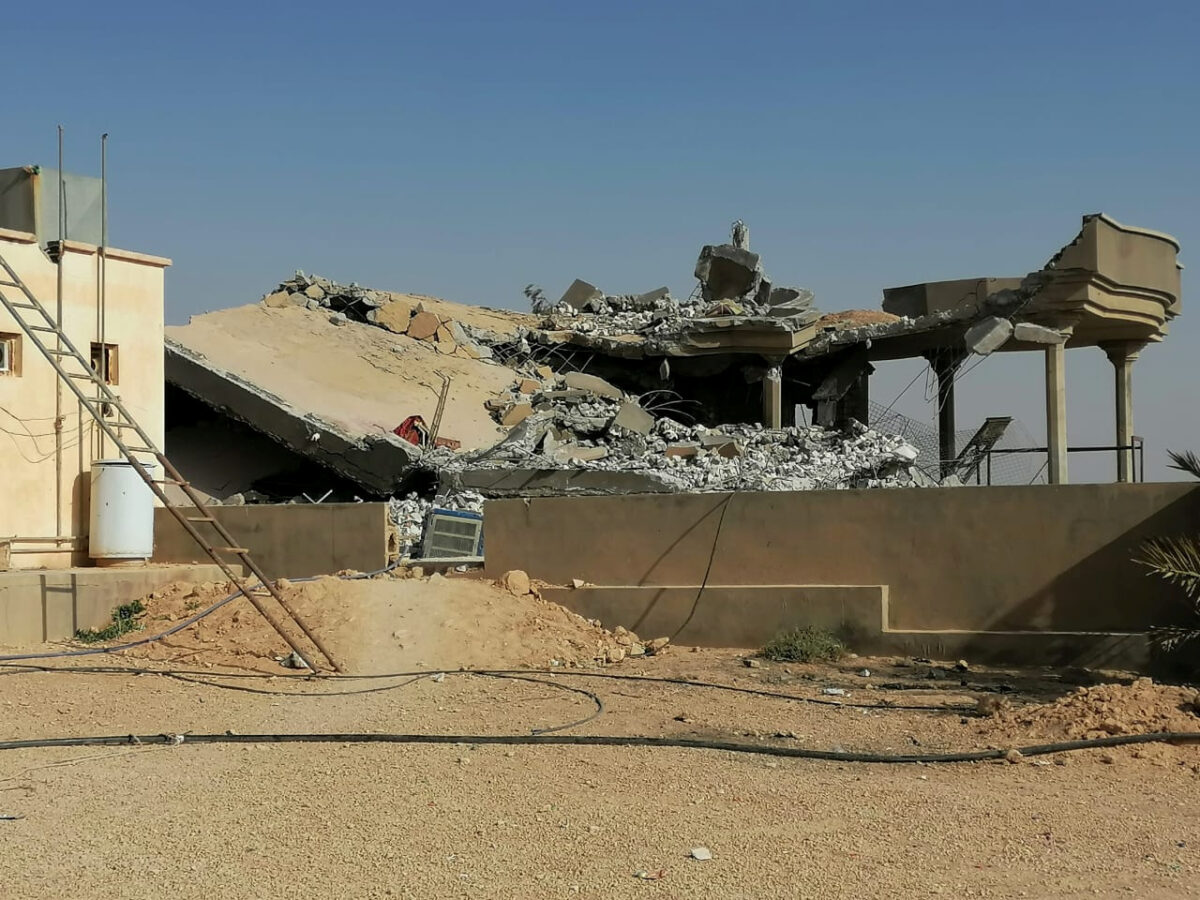 But a day prior, leaders there condemned the U.S. air strikes on the Iran-backed forces.
"The prime minister described the American attack on the Iraqi armed forces as an unacceptable vicious assault that will have dangerous consequences," Abdul-Mahdi's office said.
Iraq's Foreign Ministry said it was going to summon the U.S. ambassador in Baghdad to voice Baghdad's disapproval.
Pompeo said in a call with António Guterres, the secretary-general of the United Nations, that the strikes "were aimed at deterring Iran."