The private security guard who fatally shot another man in downtown Denver on Oct. 10 was acting in self-defense, his family's attorney said.
Matthew Dolloff, 30, is being held in jail while police investigate him for first-degree murder. He has still not been charged.
Dolloff was seen firing a gun at a man later identified as Lee Keltner, who was downtown when a "Patriot Muster," a pro-President Donald Trump rally, took place.
Photographs captured by Helen Richardson showed Keltner strike Dolloff before backing away and deploying Mace. They also showed Dolloff draw a concealed weapon and shoot Keltner dead. Richardson said it wasn't clear who fired first.
Dolloff "was doing what he was supposed to be doing there," said Doug Richard, who described himself as representing Dolloff's family.
Richard said Keltner reached into his shirt, which made Dolloff fear for his safety, leading him to shoot. He said images of the scene show that Dolloff put his body between the man and the reporter from NBC affiliate 9News he was working to protect.
A police official told reporters Saturday that the Denver district attorney would decide whether Dolloff was acting in self-defense. The attorney's spokeswoman did not answer directly when asked whether prosecutors have received any information about the shooting.
Legal experts contacted by The Epoch Times about the case were reticent to go on the record. One law professor who asked his name not be used said self-defense in Colorado generally has two requirements: a person can only act in order to defend himself or others from what he reasonably believes to be the use or imminent use of unlawful physical force by another, and the degree of force used must be what he reasonably believes to be necessary.
"If deadly physical force is used, the person must reasonably believe that a lesser degree of force is inadequate and reasonable grounds to believe and does believe he or another is in imminent danger of being killed or receiving great bodily injury," he said.
"Also, things that need to be considered: a person is not lawfully acting in self-defense if he provokes the use of unlawful physical force or if he is the initial aggressor—unless the initial aggressor withdraws from the incident. In Colorado self-defense or defense-of-others is an affirmative defense that once it is introduced at trial, the prosecution must disprove it."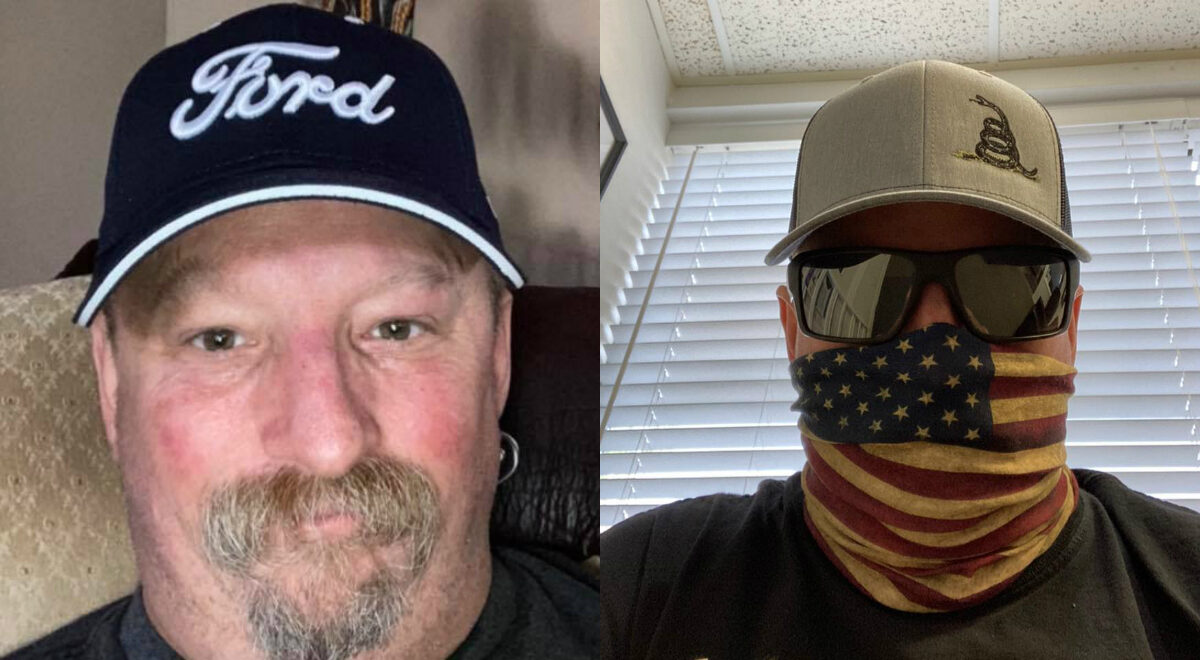 Police have said two guns and a Mace can were found at the crime scene but declined on Monday to release any more details about what happened, including who the guns belonged to, because they do not want to harm the ongoing investigation, department spokesperson Jay Casillas said. The document laying out the reasons for Dolloff's arrest remains sealed.
Photographs and video footage showed Dolloff look around after shooting Keltner before kneeling and submitting to police officers in riot gear who had run over, making it certain that at least one of the guns police have was the one he fired.
Authorities have still not officially named the victim but multiple family members confirmed his identity. Keltner is a 49-year-old U.S. Navy veteran who worked as a custom hatter.
Denver communications officials told The Epoch Times that Dolloff didn't have a security guard license, which is required by law to work as a security guard in the city. 9News said it contracted Dolloff through Pinkerton, which said in a statement to The Epoch Times that Dolloff "is not a Pinkerton employee but rather a contractor agent from a long standing industry vendor."
A public relations director working on behalf of Pinkerton didn't respond when asked to name the vendor and Pinkerton's phone number is disconnected. 9News hasn't returned requests for comment and interviews.
Dolloff, 9News, and Pinkerton could face civil or criminal action, a city spokesman told The Epoch Times.
"Licensed security guard employers that hire unlicensed security guards could face disciplinary actions against their licenses ranging from a fine, to suspension, to revocation. Businesses could also face criminal charges for permitting or directing an unlicensed person to perform security services," Ryan Luby, public information officer for the City Attorney's Office, said in an emailed statement.
"Regarding Matthew Dolloff, there could be civil or criminal actions taken, or both, against Mr. Dolloff, Pinkerton, 9News, and/or any other entity that hired and deployed Dolloff in an unlicensed security guard capacity."
Dolloff did have a permit to carry a concealed weapon (CCW) in Colorado issued by his local sheriff's office but it was suspended Monday because of the allegations against him, Elbert County Undersheriff  Dave Fisher confirmed to The Epoch Times.
"The reason for that is that he is currently facing criminal charges, and utilized a CCW issued by this office to help carry out his alleged crime," he said. "We have suspended it. We maintain that people have a right to have a CCW but it does not give them the ability to go out and commit crimes."
The Associated Press contributed to this report.