A senior military officer in China has been downgraded eight grades, according to a May 16 report by Hong Kong newspaper South China Morning Post (SCMP), citing sources close to the Chinese military.
General Cai Yingting, a former deputy chief of general staff before he retired in 2017, was demoted from the Grade 10 position of "battalion leader" to Grade 2 "military leader."
Why did he experience such a drastic downfall?
According to SCMP, citing the sources, one reason could be because Cai did not report to higher-ups that his daughter was married to a Frenchman.
But his political ties could have been the last straw.
Cai was secretary for former Central Military Commission (CMC) deputy vice-chairman Zhang Wannian, who was a close aide of former Party leader Jiang Zemin. The CMC is a powerful organ of the central authorities that controls the military.
Jiang and his associates make up a faction that is in a bitter power struggle with the current Party leader Xi Jinping and his allies. Jiang developed a powerful hold over the military during his rule from 1989 to 2002.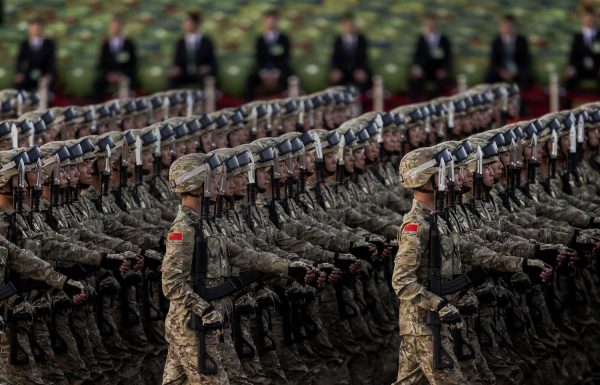 For example, in 2002, Zhang arranged for Jiang to stay on as CMC chairman, even though Jiang had formally stepped down from power and the CMC chairman position was typically reserved for the Party leader—who was the newly appointed Hu Jintao. Jiang remained as CMC chairman for another two years.
Meanwhile, Zhang helped top generals and Jiang faction members Guo Boxiong and Xu Caihou, become appointed as CMC vice-chairmen, allowing the Jiang faction to flourish while limiting Hu Jintao's influence.
Since Xi took power in 2012, he has sought to purge Jiang faction officials from the Party, chiefly through a sweeping anti-corruption campaign. In 2016, Guo received a life sentence for corruption crimes. Xu was in custody for similar charges when he died of cancer in March 2015.
Zhang died in January 2015.  
Xi Jinping has since enacted military reforms to purge corrupt officers and assert his power over the Jiang faction. In February 2016, Xi reorganized the seven military districts of China into five battle zones. He reassigned the commanding officers of those districts to head the new battle zones, except for Cai, who was the commanding officer of the Nanjing City military district at the time. Cai instead got demoted to a less prestigious position as president of China's Academy of Military Science.
Rumors swirled that Cai had fallen out of favor and was possibly being investigated by Party authorities for crimes.  
In January 2017, Cai retired at the age of 63, two years earlier than the stipulated retirement age for officers of his rank.
A year later, when the central authorities announced that another senior military official, Fang Fenghui, would be prosecuted for bribery crimes, rumors abound that Cai was implicated in the investigation into Fang, according to a report by Hong Kong newspaper Ming Pao.
Sources in the SCMP report said that though Cai has pledged loyalty to Xi leadership and has publicly criticized Guo and Xu, Xi still did not fully trust him. They added that the downgrade of rank was a "safe landing" compared to the fate of most other purged officials: being jailed at Qincheng Prison—a maximum-security prison in Beijing where many former high-level officials are imprisoned.
Fang Xiao contributed to this report.