Three Democratic senators wrote to Ukraine last year demanding information about President Donald Trump.
Sens. Robert Menendez (D-N.J.), Richard Durbin (D-Ill.), and Patrick Leahy (D-Vt.) penned the letter (pdf) on May 4, 2018, to Yuriy Lutsenko, the general prosecutor of Ukraine.
The senators were reacting to reports that Lutsenko's office wasn't cooperating with former special counsel Robert Mueller, who was investigating the Russia-Trump collusion theory. Mueller's report, submitted earlier this year, was unable to establish any collusion.
The American lawmakers claimed that while Ukraine had "made significant progress" in building accountable democratic institutions, "some in Kyiv appear to have cast aside these principles in order to avoid the ire of President Trump."
They added that the reported blocking of the probe "sends a worrying signal—to the Ukrainian people as well as the international community—about your government's commitment more broadly to support justice and the rule of law."
The senators then asked three questions, including two relating to Trump.
"Did any individual from the Trump administration, or anyone acting on its behalf, encourage Ukrainian government or law enforcement officials not to cooperate with the investigation by special counsel Robert Mueller?" they asked. "Was the Mueller probe raised in any way during discussions between your government and U.S. officials, including around the meeting of Presidents Trump and Poroshenko in New York in 2017?"
Democrats on Tuesday, Sept. 24 opened an impeachment inquiry into Trump over a call he had with current Ukrainian President Volodymyr Zelensky in July. The White House released a transcript of the call on Wednesday.
Speaker of the House Nancy Pelosi (D-Calif.) and other members of the party accused the president of a "quid pro quo" agreement, pressuring Trump to investigate former Democratic Vice President Joe Biden over Biden's intervention in Ukranian politics.
Biden last year bragged that he pressured Petro Poroshenko, the Ukrainian president at the time, in 2014 to fire a prosecutor.
"I was supposed to announce that there was another billion-dollar loan guarantee. And I had gotten a commitment from Poroshenko and from Yatsenyuk that they would take action against the state prosecutor. And they didn't," Biden said.
"So they said they had—they were walking out to a press conference. I said, nah, I'm not going to—or, we're not going to give you the billion dollars. They said, you have no authority. You're not the president. The president said—I said, call him," Biden continued.
"I said, I'm telling you, you're not getting the billion dollars. I said, you're not getting the billion. I'm going to be leaving here in, I think it was about six hours. I looked at them and said: I'm leaving in six hours. If the prosecutor is not fired, you're not getting the money. Well, son of a [expletive]. He got fired. And they put in place someone who was solid at the time."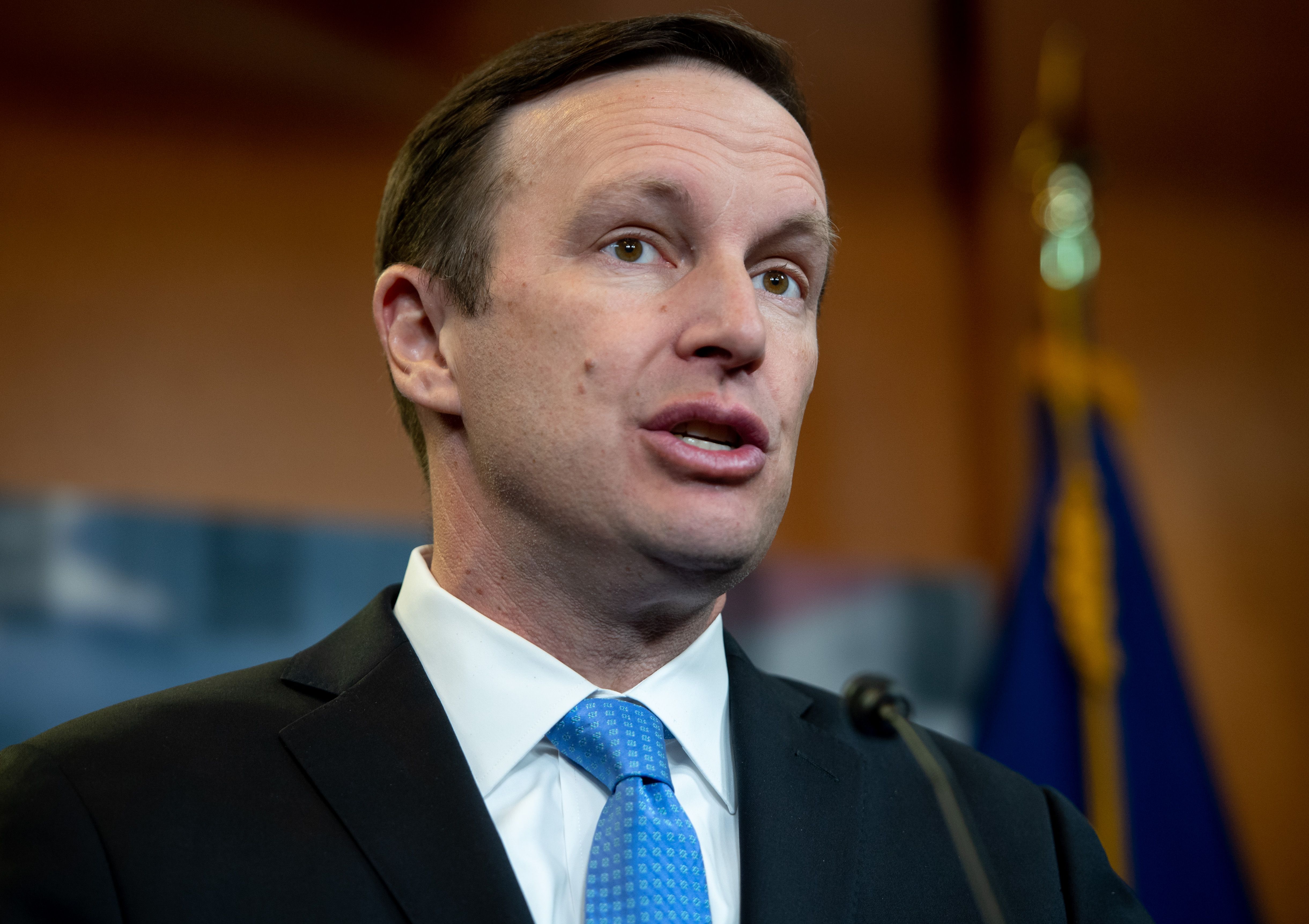 More Pressure, Seeking Dirt on Trump
At least one Democrat tried pressuring Zelensky not to open an investigation into Biden.
Sen. Chris Murphy (D-Conn.) told the New York Times that he spoke with Zelensky and told him not to listen to Trump's lawyer Rudy Giuliani about the possible probe, warning the president that if his country investigated Biden it could threaten America's support for Ukraine.
It would be "disastrous for long-term U.S.-Ukraine relations,"  Murphy said. He said he was not interfering in Ukrainian politics.
Interference in Ukrainian politics spans as far back as March 2016, when a contractor for the Democratic National Committee (DNC), Alexandra Chalupa, pressured Valeriy Chaly, the Ukrainian ambassador to the United States, to provide any information that would reflect negatively on Trump or his campaign chairman, Paul Manafort.
"We were surprised to see Alexandra's interest in Mr. Paul Manafort's case. It was her own cause," Chaly's office told The Hill. "The Embassy representatives unambiguously refused to get involved in any way, as we were convinced that this is a strictly U.S. domestic matter."
Lutsenko, the Ukrainian prosecutor, told The Hill earlier this year that his office opened a probe into attempts by some in Ukraine to interfere in the 2016 United States presidential election.
The country released a ledger that allegedly showed Manafort's bank records, leading to Manafort's resignation as Trump's campaign chairman. Manafort was later probed by Mueller, the former special counsel.