Treasury Secretary Steven Mnuchin said Sunday that he and White House Chief of Staff Mark Meadows will meet with congressional leaders each day until an agreement on the next stimulus bill is met.
Among the most contentious issue is the extra $600-per-week unemployment benefits that were passed under the CARES Act in March.
"The president is very concerned about the expiration of the unemployment insurance," Mnuchin told "This Week." He added, "We proposed a one-week extension at $600 so that, while we negotiate a longer-term solution, at least all those people don't lose their money. I'm surprised the Democrats won't agree to that. They're insistent on having a larger deal."
Mnuchin said that unemployment insurance is intended to function as "wage replacement."
"It should be tied to some percentage of wages," he said. "The fact that we had a flat number was only an issue of an emergency where we had 30-year-old computer systems."
Last week, under the HEALS Act, Senate Majority Leader Mitch McConnell (R-Ky.) and other Republicans said the package will provide $200 per week before replacing 70 percent of unemployed beneficiaries' wages.
House Speaker Nancy Pelosi (D-Calif.), speaking on the same ABC show on Sunday, did not appear willing to make a compromise on the benefits.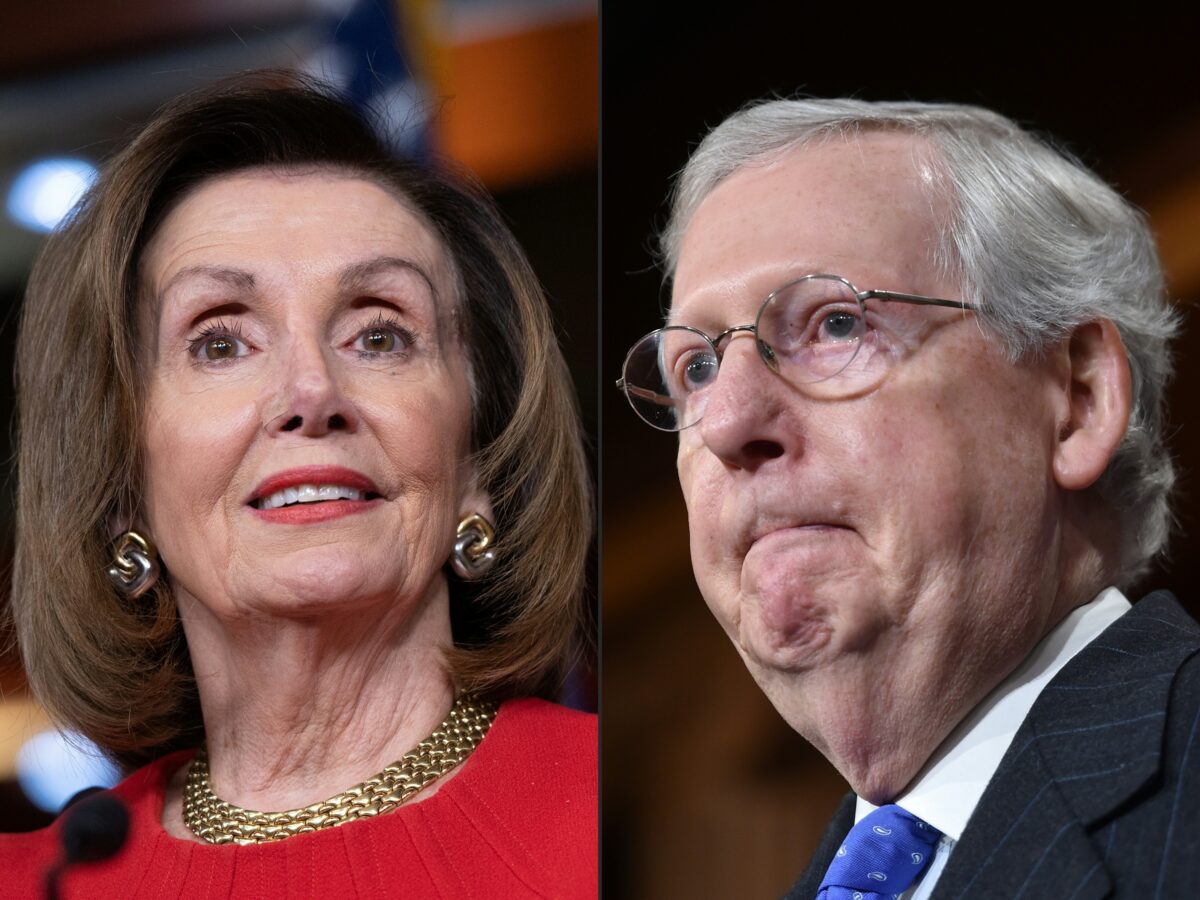 "President Trump … is the one who is standing in the way of that. We have been for the $600. They have a $200 proposal, which does not meet the needs of America's working families," Pelosi told "This Week." "The amount of money that is given as an enhancement … should relate to the rate of unemployment. As that goes down, you can consider something less than $600."
But Mnuchin said that both sides "absolutely agree on enhanced unemployment. We want to fix the issue where in some cases people are overpaid, and we want to make sure there's the right incentive [to get back to work.]"
It came as Pelosi, Meadows, Mnuchin, and Senate Minority Leader Chuck Schumer (D-N.Y.) signaled some progress in the negotiations on Saturday, as pressure mounts to pass unemployment benefits. The increased federal benefits expired on July 31.
President Donald Trump and other White House officials have called Democrats to agree to a short-term stimulus deal while Senate Republicans attempt to come up with details on a longer-term package.
While Schumer has attempted to cast the GOP's side as disorganized, McConnell told WHAS that there are about 15 to 20 Republican senators who "are not going to vote for anything" related to stimulus legislation. "This negotiation is going to be tough," he added. "At the moment there's not much movement."