Top Senate Democrats have rebuffed a request by Republicans to hold an ad hoc public hearing to question Department of Homeland Security (DHS) leadership about the U.S.–Mexico border crisis, saying that the annual DHS oversight hearing, to be held "in due course," would provide an opportunity to question administration officials.
In a sharply worded April 9 letter, Senate Judiciary Committee Chairman Dick Durbin (D-Ill.) and Senate Immigration Subcommittee Chairman Alex Padilla (D-Calif.) wrote that when Republicans chaired the committee and subcommittee during the Trump administration, Democrats' requests for hearings and oversight action on border policies faced pushback.
"Over the last four years, the Committee ignored the worst abuses of President Trump's Administration, including the cruel separation of thousands of children from their parents at the border, a travel ban targeting mostly Muslim-majority countries, and the attempted termination of deportation protections for more than 800,000 Deferred Action for Childhood Arrivals (DACA) recipients who grew up in this country," the Democratic senators wrote.
They said Durbin, who served as a ranking member on the Immigration Subcommittee during Trump's tenure and now serves as its chairman, repeatedly asked Sen. John Cornyn (R-Texas), who then headed the subcommittee, to hold hearings addressing immigration issues.
"Then-Chairman Cornyn never responded," the senators wrote.
Cornyn and Sen. Chuck Grassley (R-Iowa), when they chaired the committee and subcommittee, held at least 15 hearings related to oversight of DHS during the Trump administration.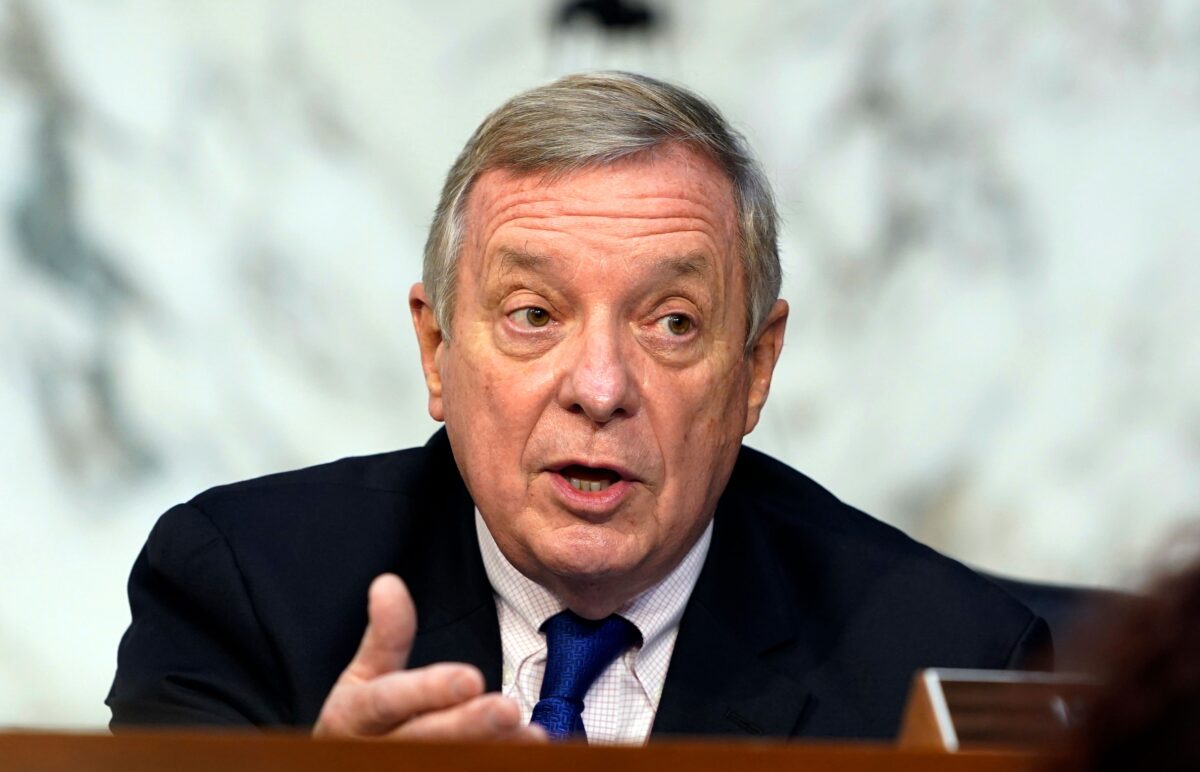 Durbin and Padilla's letter is in response to an April 1 letter by Grassley and Cornyn, who called on Democrats to schedule a public hearing and an opportunity to question Homeland Security Secretary Alejandro Mayorkas and other Biden administration officials about the border crisis.
"While we may not agree on the causes of or the solutions to this crisis, we believe it is vitally important for the Senate Judiciary Committee to exercise its oversight authority and seek testimony from Secretary Mayorkas and relevant officials at U.S. Customs and Border Protection (CBP), U.S. Immigration and Customs Enforcement (ICE), and the Department of Health and Human Services regarding the situation at the border and the Biden Administration's response to it," Grassley and Cornyn wrote.
Grassley, the ranking Republican on the Senate Judiciary Committee, and Cornyn, the top Republican on the Senate Immigration Subcommittee, said they recently toured the southern border and were compelled by what they witnessed to call for the hearings.
"Our recent visit to the Rio Grande Valley Sector of the southern border only served to reaffirm our view that the situation has gotten exponentially worse in the last three months, becoming a crisis, and that the Judiciary Committee should hold hearings on this topic," the GOP senators wrote.
Spokespersons for Durbin and Padilla didn't respond to requests for comment by press time.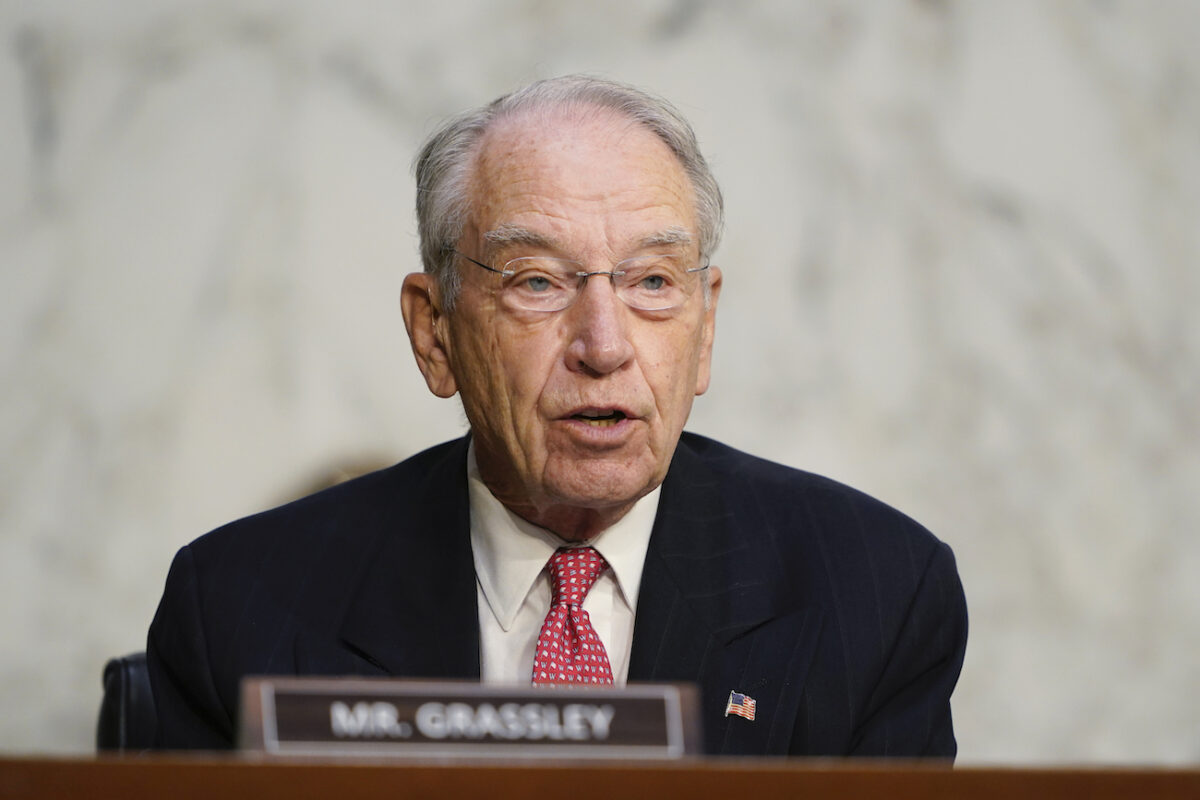 Border encounters—a widely used but imperfect gauge that tells how many times U.S. authorities came across people crossing the border into the United States illegally—have soared during President Joe Biden's first months in office. Encounters totaled more than 172,000 in March, up from about 100,000 the previous month and the highest since March 2001.
In another alarming statistic, nearly 19,000 children traveling alone were stopped at the U.S.–Mexico border in March, smashing previous highs set during periods of heavy child migration in 2014 and 2019.
Encounters don't tell the full story, however, as they don't reflect the number of people who manage to cross the border. A Customs and Border Protection official said on April 5 that well over 100,000 illegal border crossers have evaded capture by Border Patrol agents this year, adding to the alarm already raised around the growing number of monthly apprehensions.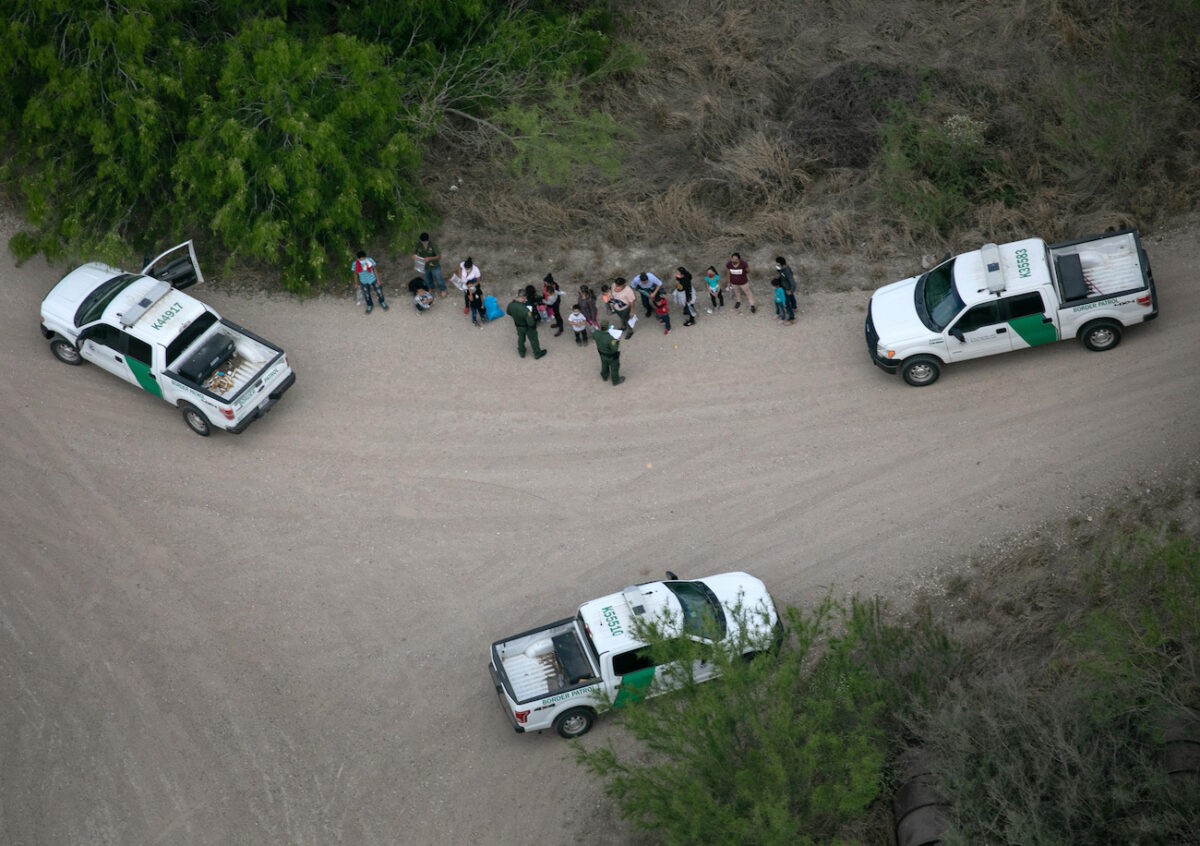 Deputy Border Patrol Chief Raul Ortiz told Fox News Channel's "America's Newsroom" that the agency has resources at its disposal allowing estimates of "how many people are actually getting away from us," adding that so far in 2021, this figure stands at "way over 100,000 people."
Separately, Ortiz earlier estimated that more than 1 million illegal immigrants would arrive at the U.S.–Mexico border in 2021.
"We're already starting to see some higher days of 6,000-plus apprehensions," Ortiz told reporters on March 30. "So I fully expect our border patrol agents to encounter over a million people this year."
While the Biden administration has said the border isn't open, Biden reversed or altered a number of key Trump era provisions, which contributed to the surge, experts have told The Epoch Times.
In dozens of interviews with The Associated Press over the past two weeks, migrants generally said circumstances in Central America drove them to leave their homes and set out for the United States. When asked about Biden, nearly all said his relatively pro-immigration positions influenced their thinking.
Zachary Stieber and The Associated Press contributed to this report.