Democrats hold a slight lead on the generic congressional ballot, according to a new poll from The Epoch Times/Big Data.
Asked which U.S. House of Representatives party candidate they'd vote for if the election were held today, 42 percent chose a Democratic candidate while 41 percent chose a Republican candidate.
Much like the presidential race, that lead was built over the first wave in polling, during which the lead was a modestly wider 3 points. Republicans held a 6-point lead during the second wave.
Another 3 percent of respondents chose a candidate from outside the two major parties while 13 percent were undecided.
While nearly 3 in 10 independents and third-party voters are still undecided, Republicans currently hold a 7-point lead among this group, 37 percent to 28 percent. Democrats and Republicans are losing roughly the same percentage of their base, 7 and 8 percent, respectively.
Several things are important to keep in mind when weighing generic ballot polling results, Stephen Voss, a specialist in elections and voting behavior at the University of Kentucky, told The Epoch Times.
"The generic ballot only tells you so much because most voters, when they make a congressional choice, are shaped by what their particular district is offering," he said. "In other words, it's partly a top down process, rather than bottom up one. A lot of people who would prefer to vote for a Democrat or a Republican end up getting no viable choice from one or the other party."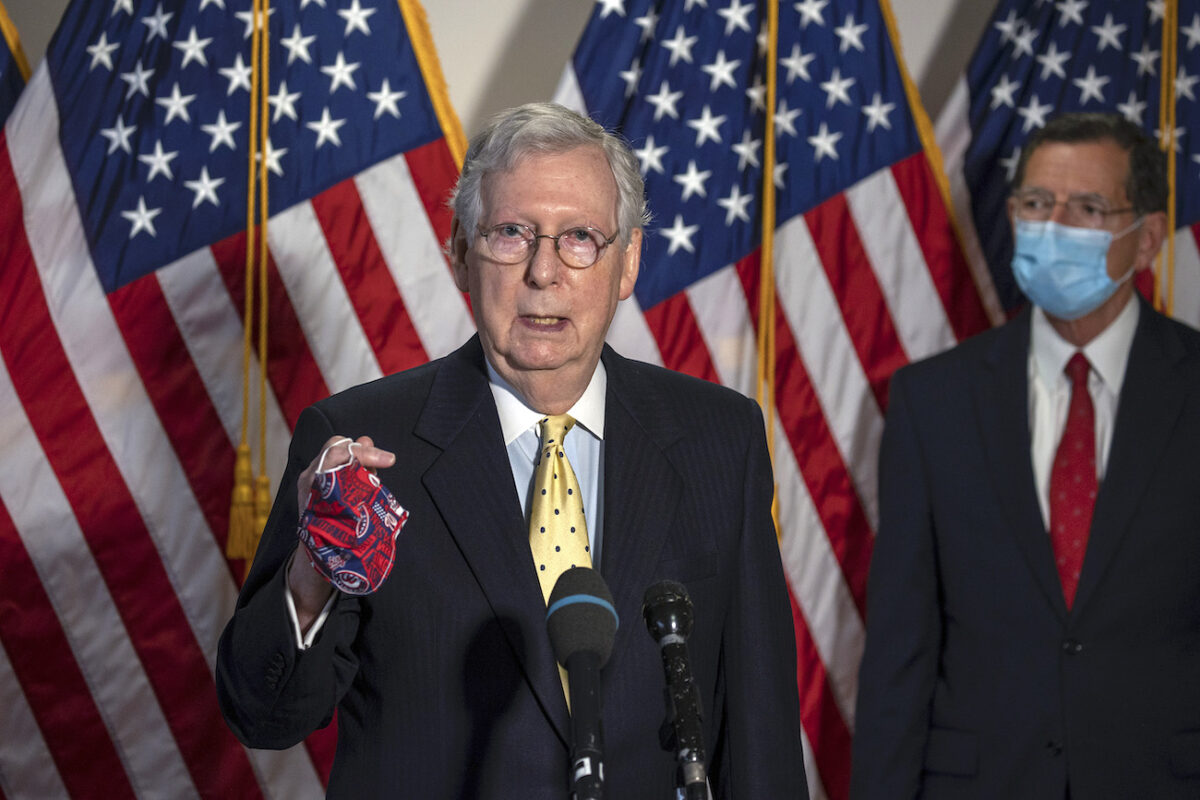 Another key aspect: Traditionally, people who vote Republican have turned out at higher rates.
"In as far as that's true, then usually the Democrats need a decent edge in the generic poll before they're able to translate that into victory. If you saw a generic ballot that's, say, 50–50, you'd actually say that favors the Republicans," Voss said.
Republicans currently hold the presidency and majority in the Senate while Democrats control the House.
More Republican senators, 23, are facing reelection than Democrats, 12. Representatives' terms are just two years, therefore all face reelection battles in November.
Center-right voters, or moderates who lean slightly in a conservative direction, could ultimately swing control of Congress or the presidency. Those voters moved toward Democrats in 2018, a trend that appears to be continuing for this election, according to Voss.
"The strategically important center-right voters who usually voted Republican, in 2018 voted much more heavily for the Democrats—and so far, they look like they're going to do it again," he said.
"That's another point about the difficulty in jumping from the generic ballot to outcomes. Those voters, sort of nationwide, only represent a sliver of the electorate, but they tend to be concentrated in suburban areas that used to be competitive but tilted Republican. So that subtle move among a subset of an electorate doesn't really register in these generic polls very strongly, but it registers strongly in terms of election outcomes, because of strategically how important they are."
The Epoch Times National Poll was conducted by Big Data Poll and interviewed 2,169 likely voters nationwide sourced via voter file-verified online survey panels from Aug. 26 to Aug. 30. The sampling error is plus or minus 2.1 percent at a 95 percent confidence interval projecting the electorate at 145 million.
The results were weighted based on gender, age, race, education, and region. The partisan affiliation breakdown was 36 percent Democrat, 32 percent Republican, and 32 percent independent/other, mirroring the Aristotle national voter file database.
Read: AAPOR Transparency Initiative Checklist (pdf)
Read: Full Survey Results (pdf)