Some Democrats have criticized Meta after the social media giant announced that it would reinstate former President Donald Trump's Facebook and Instagram accounts after a two-year ban.
Nick Clegg, president of global affairs for Meta, said in a blog post on Jan. 25 that Trump's accounts will be reinstated "in the coming weeks," but added that "new guardrails" would be put in place "to deter repeat offenses."
Those guardrails will include "heightened penalties for repeat offenses—penalties which will apply to other public figures whose accounts are reinstated from suspensions related to civil unrest under our updated protocol," Clegg wrote. "In the event that Mr. Trump posts further violating content, the content will be removed and he will be suspended for between one month and two years, depending on the severity of the violation."
Facebook initially suspended Trump indefinitely after the Jan. 6 Capitol breach but later changed it to a two-year ban. In a post explaining the suspension in June 2021, Clegg wrote that Trump would be reinstated if experts decided that the "risk to public safety has receded."

In response to Meta's decision, Trump took to his Truth Social platform to say that he should have never been banned.
"FACEBOOK, which has lost Billions of Dollars in value since 'deplatforming' your favorite President, me, has just announced that they are reinstating my account," Trump wrote. "Such a thing should never again happen to a sitting President, or anybody else who is not deserving of retribution!"
Trump ended his post by pointing to Truth Social's growth and future. The former president did not say whether he would return to Meta's platforms.
Twitter, which banned Trump following the Capitol breach, reactivated the former president's account in November last year after more than 15 million Twitter users voted in an online poll. At the time, Trump said he would remain on Truth Social.
The former president has not posted once on his Twitter account since his account was reinstated.
Democrats
Rep. Jan Schakowsky (D-Ill.) said in a statement that Meta had made a "dangerous decision" by reinstating Trump's accounts.
"Reinstating former President Trump's Facebook and Instagram accounts will only fan the flames of hatred and division that led to an insurrection," Schakowsky wrote.
She added, "The reinstatement of Trump's accounts shows that there is no low Mark Zuckerberg will not stoop to in order to reverse Meta's cratering revenue and stagnant consumer growth, even if it means damaging our democracy."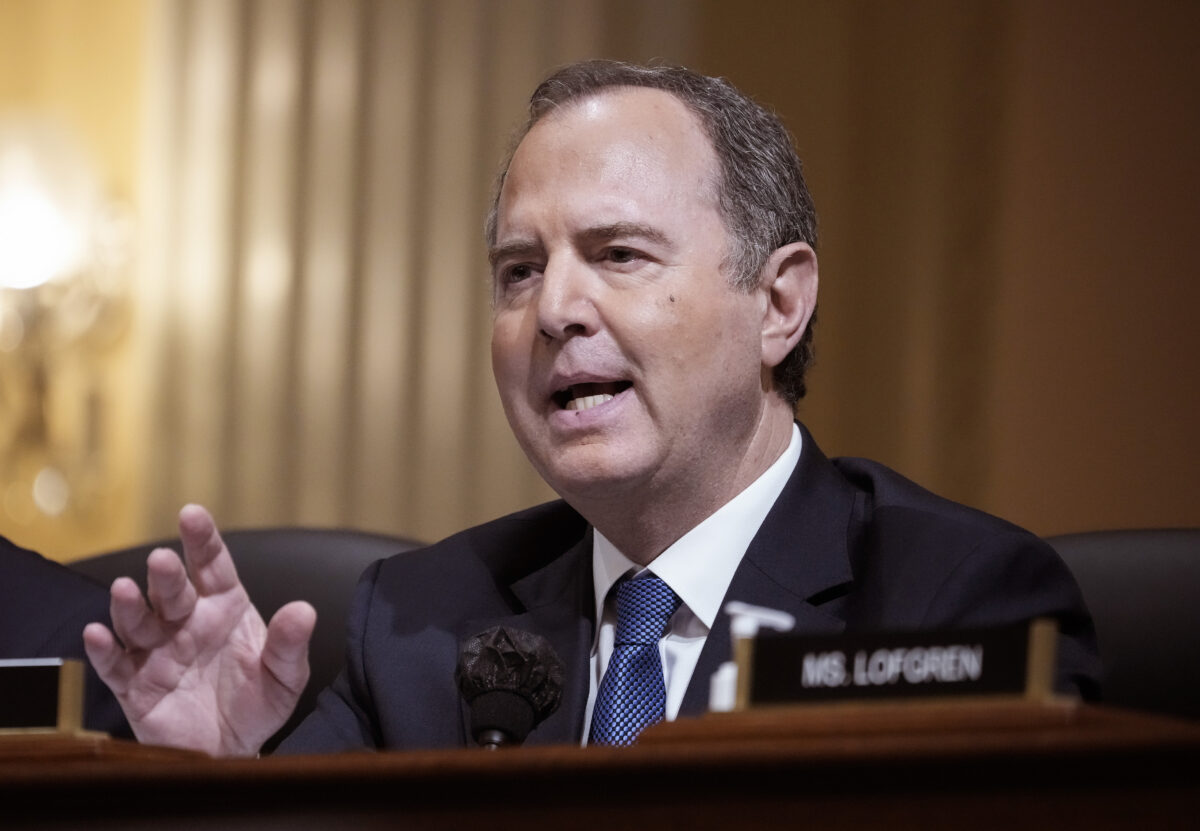 Rep. Adam Schiff (D-Calif.) told MSNBC on Wednesday that Meta made a "tragic decision" with regard to Trump's accounts.
"I think Facebook's decision to reinstate Donald Trump is inexplicable. It represents, in my view, a total caving in and copping out. The only motive I can see is a profit motive here," Schiff said.
"If you look at what Donald Trump has been posting on his own social media platform, all of that violates Facebook's policies," Schiff added. "He's continued to give aid and comfort to those who committed acts of insurrection. He's continuing to spread the big lie.
"And the idea that somehow he would not do that on Facebook when he's doing it on his own platform, to me, is a tragic decision by a company that is putting its profit above the public interest."
Democrats have accused Trump of continuing to spread what they call "the big lie" about the 2020 presidential election.
There remain many lingering questions about the 2020 elections. In June last year, Trump issued a statement outlining his arguments disputing the election results. Vote-counting stoppage on election night and ballot trafficking schemes were among those presented as evidence.
For example, Trump pointed to evidence presented in the documentary "2000 Mules," which argues that illegal ballot trafficking happened in several states, changing the results of the 2020 elections.
There have been other pieces of evidence suggesting that fraud could have taken place in 2020. For instance, in June 2022, Verity Vote, an election integrity watchdog, discovered that 19,000 late, invalid ballots were counted in Arizona.
Rep. Kathy Castor (D-Fla.) also took to Twitter to criticize Meta for putting profit before its own standards.
"Profits ALWAYS come first," Castor wrote.
In December, Schiff, Castor, Rep. André Carson (D-Ind.), and Sen. Sheldon Whitehouse (D-R.I.) sent a joint letter to Clegg, asking Meta to extend its ban on Trump's Facebook account.