Ten Senate Democrats are urging U.S. Department of State officials to not retaliate against diplomats who testify during the House impeachment inquiry against President Donald Trump.
In a letter Tuesday, the Democratic members of the Senate Foreign Relations Committee led by Sen. Bob Menendez (D-N.J.) also demanded that the State Department include statements of support to the diplomats who are slated to testify this week.
"We call on you to emphatically and unequivocally support and protect these employees to your fullest abilities," the senators wrote, "including by issuing statements of support and ensuring they are not subject to any act of reprisal."
The letter was sent to Deputy Secretary of State John Sullivan and Undersecretary of State Brian Bulatao.
They wrote that the two officials should "do [their] part to show employees that the Department stands with them, and remains supportive of their sacrifices in the name of our national security."
Secretary of State Mike Pompeo was not included because "his silence to date speaks volumes," they wrote.
"We call on you to take all necessary steps to protect them, and other officials who come before Congress, including addressing any threats to their safety and ensuring they do not suffer any retaliation or reprisals," they added.
But Pompeo on Monday said that he hoped that State Department officials who testified "will go do so truthfully, accurately."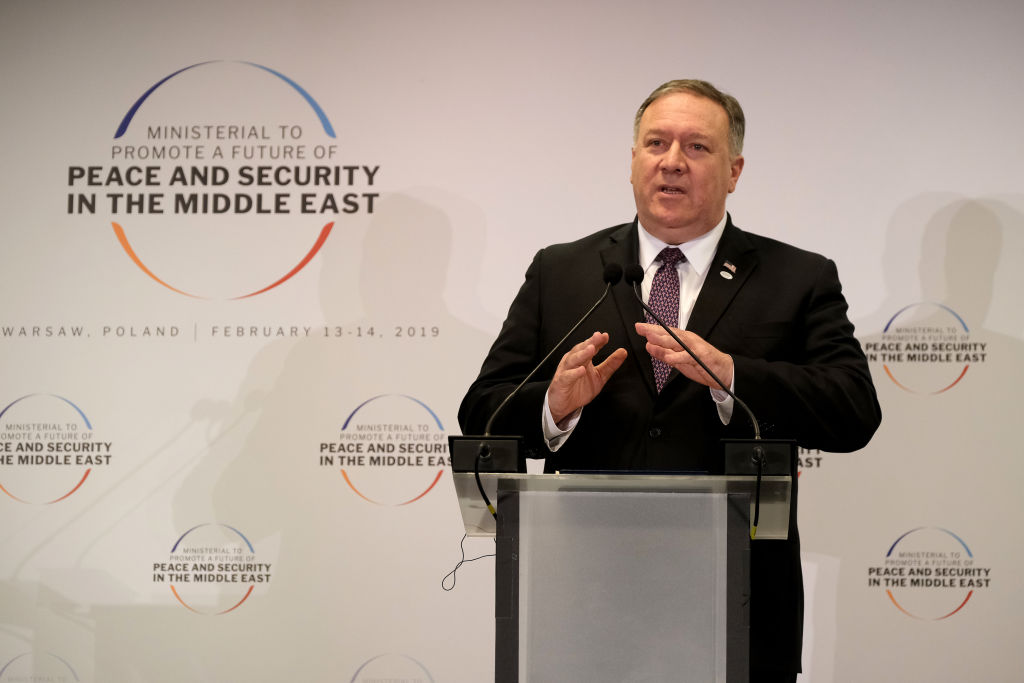 "When they do, the oversight role will have been performed," he told Live5 News.
When they testify, Americans "will come to see what took place there." He added that he "was part of America's Ukraine policy" and "we were very clear."
"We wanted to make sure that the corruption that had been existing in Ukraine for an awfully long time was reduced, that [Ukraine President Volodymyr Zelensky] had the capability to do that, and then this president wanted to make sure to that Vladimir Putin wouldn't be able to inflict hardship on the people of Ukraine. So we provided defensive weapon systems to the people of Ukraine. The previous administration chose not to do that," he said.
"They chose to provide blankets. We gave them real weapons where they could fight against the Russians. I'm proud of what the administration did with this Ukraine policy."
The focus of the Democrats' impeachment inquiry is centered around whether Trump pressured Ukraine into investigating former Vice President Joe Biden and his son, who sat on the board of Ukrainian energy firm Burisma. They have alleged that Trump withheld military aid to Ukraine unless it investigated the Bidens.
Trump has denied the allegations and said he would soon release a transcript of a phone call in April where he spoke to Zelenksy for the first time.
He wrote on Twitter: "In order to continue being the most Transparent President in history, I will be releasing sometime this week the Transcript of the first, and therefore most important, phone call I had with the President of Ukraine. I am sure you will find it tantalizing!"
Those who signed onto the letter included Menendez as well as Sens. Ben Cardin (D-Md.), Jeanne Shaheen (D-N.H.), Chris Coons (D-Del.), Tom Udall (D-N.M.), Chris Murphy (D-Conn.), Tim Kaine (D-Va.), Ed Markey (D-Mass.), Jeff Merkley (D-Ore.), and Cory Booker (D-N.J.).
On Wednesday, the House is slated to hear public testimony from former diplomat William Taylor and George Kent, who was the assistant secretary of state for European and Eurasian Affairs. Former U.S. Ambassador to Ukraine, Marie Yovanovitch, is also slated to testify on Friday.