Sen. Mark Warner (D-Va.) is calling on members of Congress to return to Washington to carry out further talks on more stimulus legislation in the midst of the CCP virus pandemic.
Warner, who was elected in 2008, predicted that another relief bill will be eventually passed, saying that it should focus on unemployment benefits, rent assistance, and small business support.
"I think there's probably less support for another straight stimulus check because that goes to people regardless of whether they've been hurt or not by COVID," he said in a Facebook Live Town Hall on Wednesday. "I think there is a general feeling from both Democrats and Republicans that in this next COVID bill we ought to focus on those who have been hit the hardest, rather than these broad stimulus efforts," he added.
Earlier in August, negotiations between Democrats and the White House stalled, with unemployment benefits and funding to state and local governments being major roadblocks.
Sen. Tim Kaine (D-Va.), a former vice presidential candidate, told Politico that he doesn't believe the White House will take negotiations seriously until after the Republican National Convention.
"Once we get out of the Republican convention, the week before Labor Day, you're going to see serious negotiations restart. And that means we could do something possibly right after Labor Day, when we return," Kaine stated.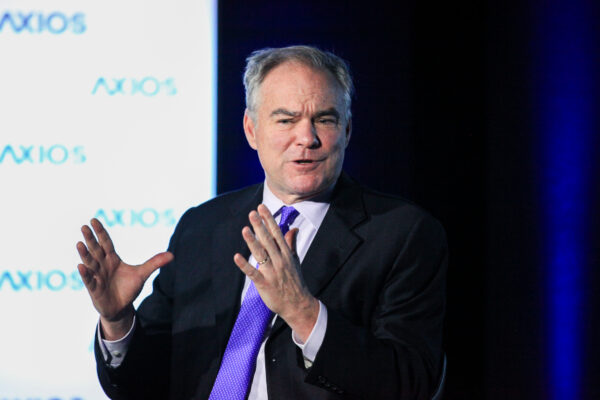 President Donald Trump has been a strong proponent of the stimulus payments. Last week, he wrote on Twitter that he directed Treasury Secretary Steven Mnuchin to come up with a plan to distribute the payments, as well as Payment Protection Program loans to small businesses. He said later in a press conference that it needs to the support of Congress first.
White House Chief of Staff Mark Meadows called on Democrats to use Saturday's vote on the U.S. Postal Service bill in the House to push for more CCP (Chinese Communist Party) virus relief including stimulus checks for individuals and funding for schools.
"I think the outlook for a skinny deal is better than it's ever been and yet we are still not there," Meadows told reporters, according to Reuters. "If Speaker [Nancy] Pelosi moves forward a single bill on postal … let's add in the things we can agree upon."