Rep. Cindy Axne (D-Iowa), whose district was won by President Donald Trump in 2016, stated that she "didn't run" to "impeach" the president although she previously backed the impeachment inquiry.
One constituent, in a recent town Iowa hall meeting on the United States-Mexico-Canada Agreement (USMCA), asked Axne about whether she backed the inquiry into Trump.
Axne replied, "What I'm for is doing the hard work for the people of this district. I didn't run for this seat to impeach the president. Go back and check my 18 months of running for this office; there is nothing in there about that."
She was also asked about whether she had voted to formalize rules on the inquiry. She was one of the 230 Democrats who voted to advance the impeachment inquiry against Trump.
"No, no," she replied.
In early November, she told a local media outlet that the impeachment inquiry could backfire on the Democrats.
"For months, Congresswoman Axne, before this Ukraine scandal broke, your Democratic House Speaker had been hesitant to wade into this full-blown impeachment inquiry fearing it could put moderate Democratic lawmakers—perhaps you put yourself in that category—in danger of the 2020 elections. How much of that fear is still there with you? This could be a political disaster for the Democrats could it not?" asked host Ben Kieffer of Iowa Public Radio in an interview.
"Well, absolutely," Axne said in response to Kieffer's question. "Historically, it's not very beneficial from a political perspective to conduct presidential impeachment."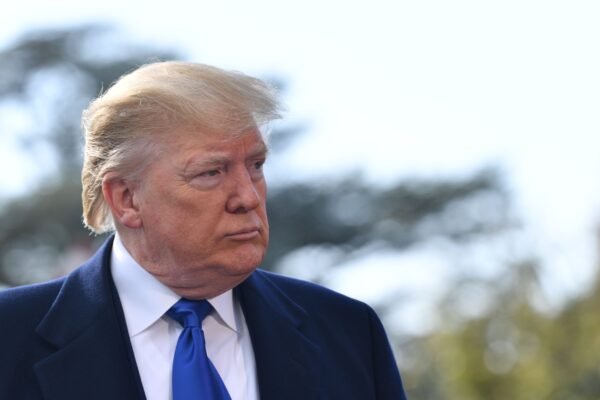 She added later the interview: "But you know, really that [political backlash concerns over impeachment] has to go by the wayside. It's about doing what's right for this country. And I completely understand where the Speaker was coming from. Many times she went back to the place where she said 'this is the American people's choice.' That will be seen at the voting box. I know that's what we're going to see. We're going to see people very much voting on this issue."
Axne is the representative for Iowa's third congressional district, where Trump defeated Hillary Clinton in 2016.
Axne won her seat during the 2018 midterm elections. However, because her district is pro-Trump, she could be a vulnerable target in 2020.
"I'm not worried about what this impeachment … might do to me," she also told Iowa Public Radio.
Recent polls have shown that independent voters have begun to sour on the impeachment process.
Fifty percent of independents who were asked in an NPR/PBS/Marist poll (pdf) in mid-November did not support impeaching and removing Trump from office, with just 42 percent backing the move. It's a drop in support compared to a previous survey from the same polling institute.
A poll from Emerson on Nov. 21 found that impeachment support dropped five points since October. Only 34 percent of independent voters supported impeachment in that poll.