House Speaker Nancy Pelosi (D-Calif.) should send the articles of impeachment approved against President Donald Trump to the Senate, Rep. John Yarmuth (D-Ky.) said.
Pelosi refused to send the articles to the Senate after the House voted on Dec. 18 to impeach Trump. The House adjourned for Christmas without sending the articles to the Senate.
"I'm not sure there is any point to that," Yarmuth told the Washington Examiner. "The Senate is on the spot either way. I'd send the articles over to them."
Most Democrats have defended Pelosi, who said her decision stemmed from wanting a "fair trial" in the GOP-held Senate. All but four Democrats voted for both articles of impeachment, including Yarmuth.
The Congressman said during a Dec. 22 appearance on MSNBC's "Up" that Pelosi's strategy was "brilliant," adding: "For the next several weeks, the only discussion will be on why the administration, why the Senate doesn't want to call witnesses that could shed more light on this issue."
He said he hadn't discussed the situation with Pelosi and that he was caught off guard with her decision. He expected a vote soon after the articles were approved that would have sent the articles to the Senate. "I was kind of surprised—I think many of us were—that the speaker had taken this action."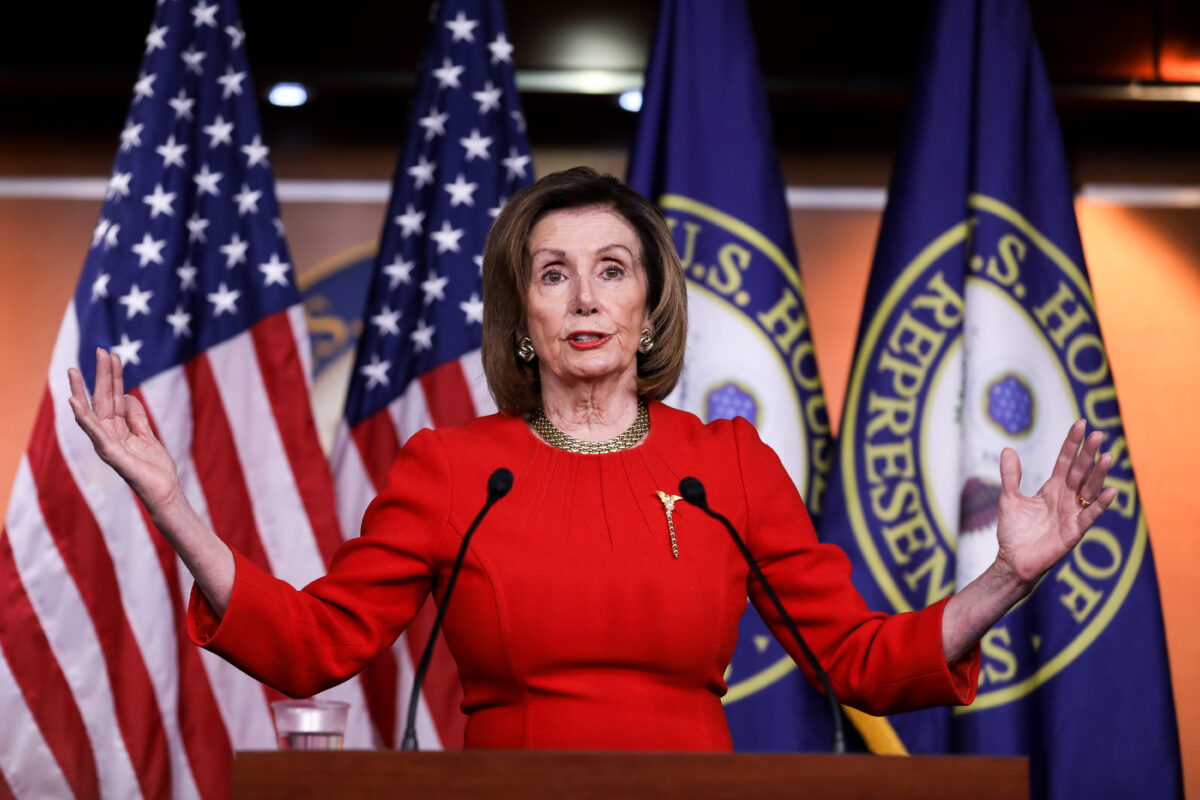 Yarmuth said during that appearance that he thinks there is "sufficient evidence" to convict Trump but that the GOP was still blocking witnesses.
"That question, 'why are they blocking Mick Mulvaney, John Bolton and others from testifying and what are they hiding,' is something that we can now pound home for several weeks, and the media will also be discussing that," he said.
Rep. Debbie Dingell (D-Mich.), a member of the caucus leadership team, said over the weekend that she didn't know how long Pelosi would withhold the articles but defended Pelosi's strategy.
"All people are doing is making sure it's a fair trial, and by the way, I've read that very same part of the Constitution. It doesn't say how quickly you have to move it from the House to the Senate," she said. "I think that you're going to see it go sooner than quite frankly Mitch McConnell would maybe even like."
At least one other Democrat member of the House, though, has gone against Pelosi. Rep. Tulsi Gabbard (D-Hawaii), who voted "present" on both articles, also called for Pelosi to send them to the Senate.
"You can't kind of just shift and change and make up the rules as you go along. If you're going to pursue this process, you've got to let it play out the whole way through," Gabbard said.