Senator Joe Manchin (D-W.Va.), a moderate Democrat in an evenly divided Senate, is warning his progressive colleagues against climate mandates. Instead, he is advocating for innovation and respect for workers who make their living from fossil fuels.
"You cannot eliminate your way to a cleaner environment. You can innovate your way. That is the difference in some people's aspirational goals," Manchin told the Washington Examiner in an interview.
Manchin, a third-term Senator from the coal state of West Virginia, has just been promoted from ranking member to the chairman of the Energy and Natural Resources Committee and his leadership will help shape the Biden administration's climate change policies.
Biden has embraced the Green New Deal pushed by the progressive arm of the party and said his administration will follow its framework to "ensure the U.S. achieves a 100% clean energy economy and reaches net-zero emissions no later than 2050." In addition, the Biden plan calls for "climate justice" and penalizing companies that pollute with fossil fuels.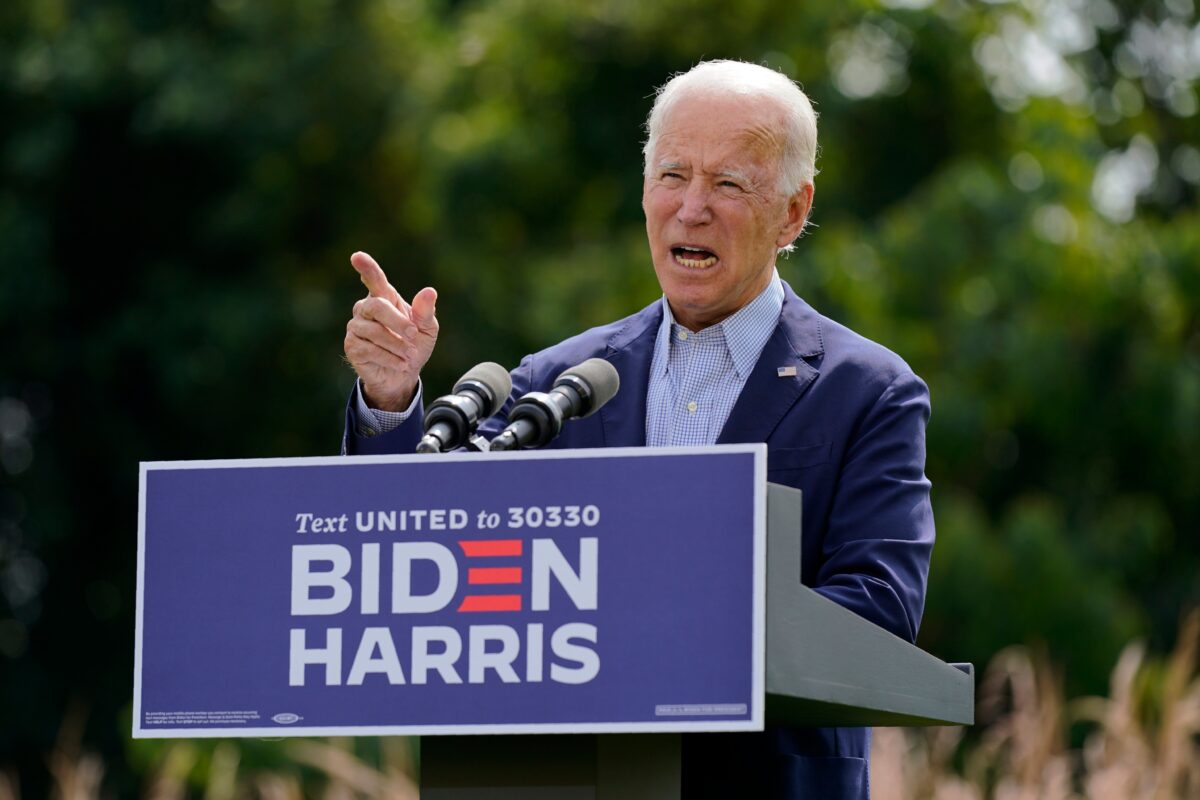 Manchin said he is not opposed to supporting the Biden climate policies but he will look at the feasibility of the policy and make a moderate choice.
"I will look and see what they are doing," Manchin said. "Anything we pass sure as heck should be feasible. Just setting an artificial date doesn't always work. You have to have faith in American ingenuity."
Manchin warned his party to not overlook those whose livelihoods come from fossil fuel as the Biden administration transitions to newer forms of energy like water, solar, and wind.
"I trust President-elect Biden will be very sympathetic to the hard work and values all these hard-working people have given this country and do everything possible for these people to live and provide for their families," Manchin said. "We have to find a way to make that happen. It's a way to build trust in rural areas that are very skeptical of Democrats."
In 2019 Manchin was one of three Democrats that voted against the Green New Deal Climate package, saying that he believes in moderation.
The main goal of the Green New Deal is to bring U.S. greenhouse gas emissions down to net-zero and meet 100 percent of power demand in the country through clean, renewable, and zero-emission energy sources by 2030.
"In this country, you run your life, you run your business from the middle, not from the fringes. And that's where I've always been," he told fox news after voting against the Democrat climate package.
"I have said it before: manmade climate change is real, and it's a serious threat to our citizens, to our economy, to our environment, to our national security, and to our world. This climate problem is a massive one and we must act, but aspirational documents will not solve this crisis—real solutions focused on innovation will," Manchin said in a statement.
He also said that he wants to find ways to incentivize countries like China and India to reduce their reliance on fossil fuels.
"The truth is even if we zero out our country's use of fossil fuels tomorrow, we must face the facts that other nations have invested in and will continue to use fossil fuels to develop their economies for decades to come," Machin said, adding, "Only through innovating and developing new technologies that reduce carbon emissions will we truly make a difference."
With the Senate tied at 50 members each, the Democrats have a greater chance of controlling the Senate with Vice President-elect Kamala Harris breaking any tie unless moderates like Manchin join Republicans.
The number of progressive in Manchin's party have been putting pressure on President-elect Biden to adopt the Green New Deal in its entirety and say that the changes to climate change policies have to be bold.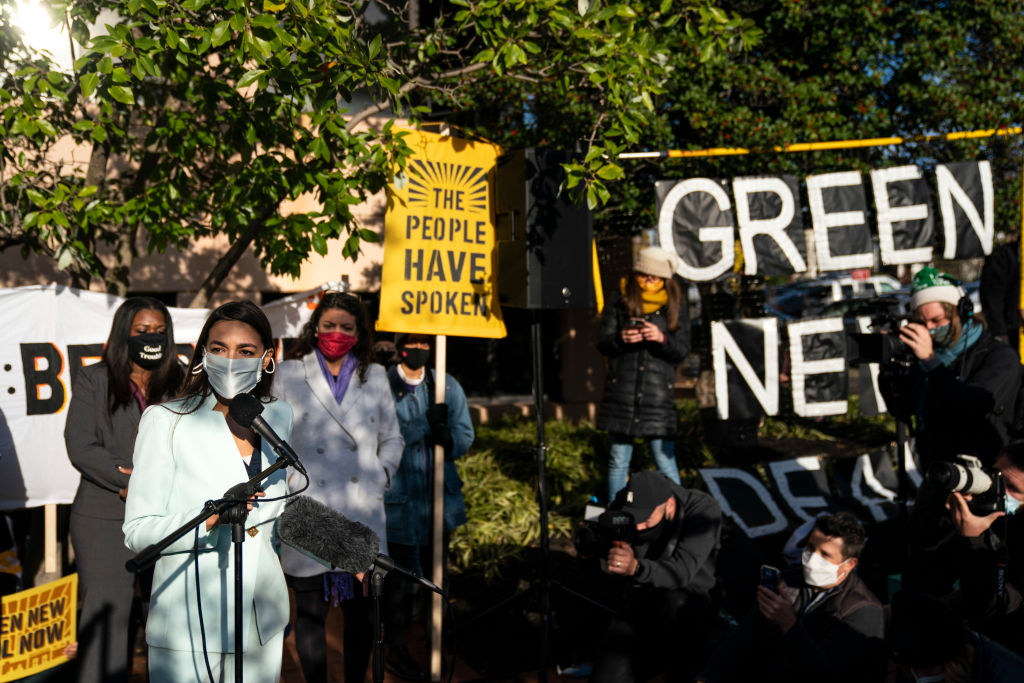 Rep. Alexandria Ocasio-Cortez (D-N.Y.) said during a rally in Washington D.C., "We have worked with the Biden administration to secure commitment on a $2 trillion climate plan. We're going to organize and demand that this administration … keep their promise."
During the presidential debate in October 2020, Biden denied that he would get rid of the fossil fuel industry.
"I would transition away from the oil industry, yes," Biden said in the presidential debate's closing minutes under peppering from Trump. "The oil industry pollutes, significantly. … It has to be replaced by renewable energy over time."
AP reported that after the debate, Biden said he would not "ban" fossil fuels or move away from them for "a long time."
Manchin said that he has faith in Biden's moderate position. "We have the same goals to make sure the U.S. remains energy independent," Manchin said of him and Biden. "The only way we can do that is to use all energy sources but in the cleanest fashion possible."
Besides opposing socialist policies, the West Virginia Senator has said that he will oppose any push to radicalize the Senate by getting rid of the filibuster.
"I have been around for a long time. I have watched people use power and abuse power. The bottom line is it's better if you use it in the most constructive way. My main goal is to make sure to do everything possible to bring the country together in a bipartisan way. I have done that all my life and will not stop now. I am not changing," Manchin said.