Rep. Jeff Van Drew (D-N.J.), who represents a congressional district that voted in favor of President Trump, said that diplomat Bill Taylor's testimony in front of the House Intelligence Committee during its impeachment inquiry is "hearsay."
"It's hearsay," he told reporters after the hearing on Wednesday. "It's really difficult dealing with this because it's he said-she said."
He was referring to new information unveiled by Taylor, who alleged that one of his staffers had told him that he heard Gordon Sondland, the U.S. ambassador to the European Union, talk to President Trump "the investigations" on July 26, which came a day after Trump's phone call with Ukraine President Zelensky.
Van Drew and Rep. Collin Peterson (D-Minn.) were the two Democratic congress members to vote against a resolution that formalized the impeachment inquiry.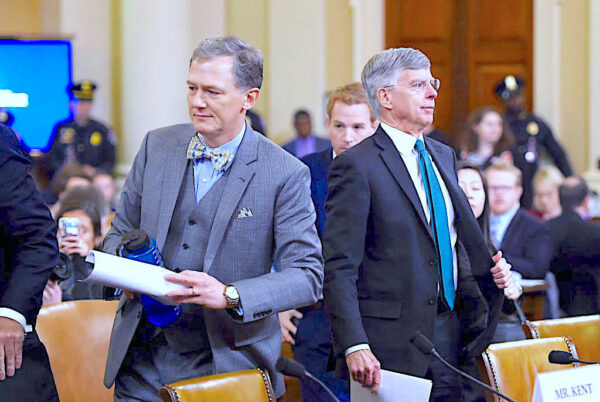 Van Drew noted that he would have to see more evidence, including verifiable documents, or an audio recording of Trump himself to prove the allegations that he misused his office to exert pressure on Ukraine in exchange for military aid. Trump has denied the allegations and also told reporters he wasn't aware of the July 26 phone call during a press conference on Wednesday.
"Frankly the aid did flow, so that really isn't an issue at the end of the day," he said, referring to the U.S. military aid that was ultimately given to Kyiv. "The aid flowed, and everything resolved."
In October, he said that the impeachment inquiry has divided the country. "This is going to make it worse," he told Fox News in September, days after Speaker Nancy Pelosi (D-Calif.) announced the inquiry would begin.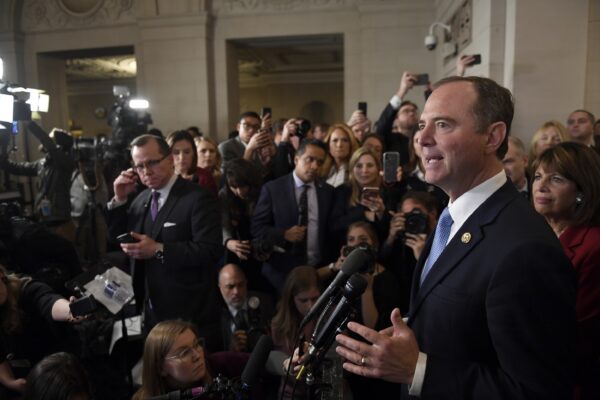 "And meanwhile, while all this is going on, all the money is being spent, all the hearings are being had—and I don't mind investigation if there's something really there. If there's something really there, obviously we need to investigate. And we have been investigating, but to go into a full-blown impeachment is going to accomplish, unfortunately, certain goals that I don't think are desirable," he said.
On Wednesday, House Minority Leader Kevin McCarthy (R-Calif.) claimed that some unnamed Democratic representatives have told him they are considering changing their party affiliations following the impeachment hearing.
"I had a Democrat come to me today to tell me he even questioned about whether he should stay a Democrat or he should re-register. He said 'this not the party that I know' and he said 'these individuals in the direction that they're going is totally wrong,'" House Minority Leader Kevin McCarthy told Fox News.
"You have 31 Democrats who currently sit in seats that President Trump carried. I think if they listened to their voters, they probably would not vote for this." McCarthy explained, "Remember what Nancy Pelosi said just in March as the Speaker of the House: to go through impeachment is so divisive it has to be so compelling, overwhelming, and bipartisan to move forward. The only bipartisan vote we have in the house is to stop the impeachment inquiry. Remember, every Republican and two Democrats joined with us."