Rep. Ron Kind (D-Wis.) is refusing to reveal how he'll vote on Wednesday night when the House of Representatives votes on two articles of impeachment against President Donald Trump.
Kind, 56, is the only Democrat who hasn't said how he'll vote. Three Democrats—Reps. Jeff Van Drew (D-N.J.), Collin Peterson (D-Minn.), and Jared Golden (D-Maine)—are voting against at least one article of impeachment.
Kind has deflected multiple inquiries about how he will vote. People will "find out tomorrow" during the vote, he told one reporter on Tuesday.
"We knew these were very serious allegations, and as a former special prosecutor I wanted these to be fact- and evidence-based," Kind said in an interview last week.
"But I also was born here in this county believing that no person is above the law, including the president of the United States. And the allegations are serious: that he was withholding $400 million worth of military aid from one of our allies that had been invaded by Russia—Ukraine—in order to get them to do a political investigation for his own benefit, in the 2020 campaign," Kind added.
Trump in July called Ukrainian President Volodymyr Zelensky and asked him to "look into" Democratic presidential contender and former Vice President Joe Biden, as well as Biden's son Hunter Biden, noting that Biden last year bragged that in 2016 he threatened to withhold $1 billion in aid unless Ukraine's leaders ousted a prosecutor who was investigating Hunter Biden's employer, Burisma.
Ukrainian and American officials have said that Zelensky was not aware until weeks later that Trump was reviewing congressionally approved aid for Ukraine. Zelensky also said he did not feel pressured to do anything and that no "quid pro quo" occurred.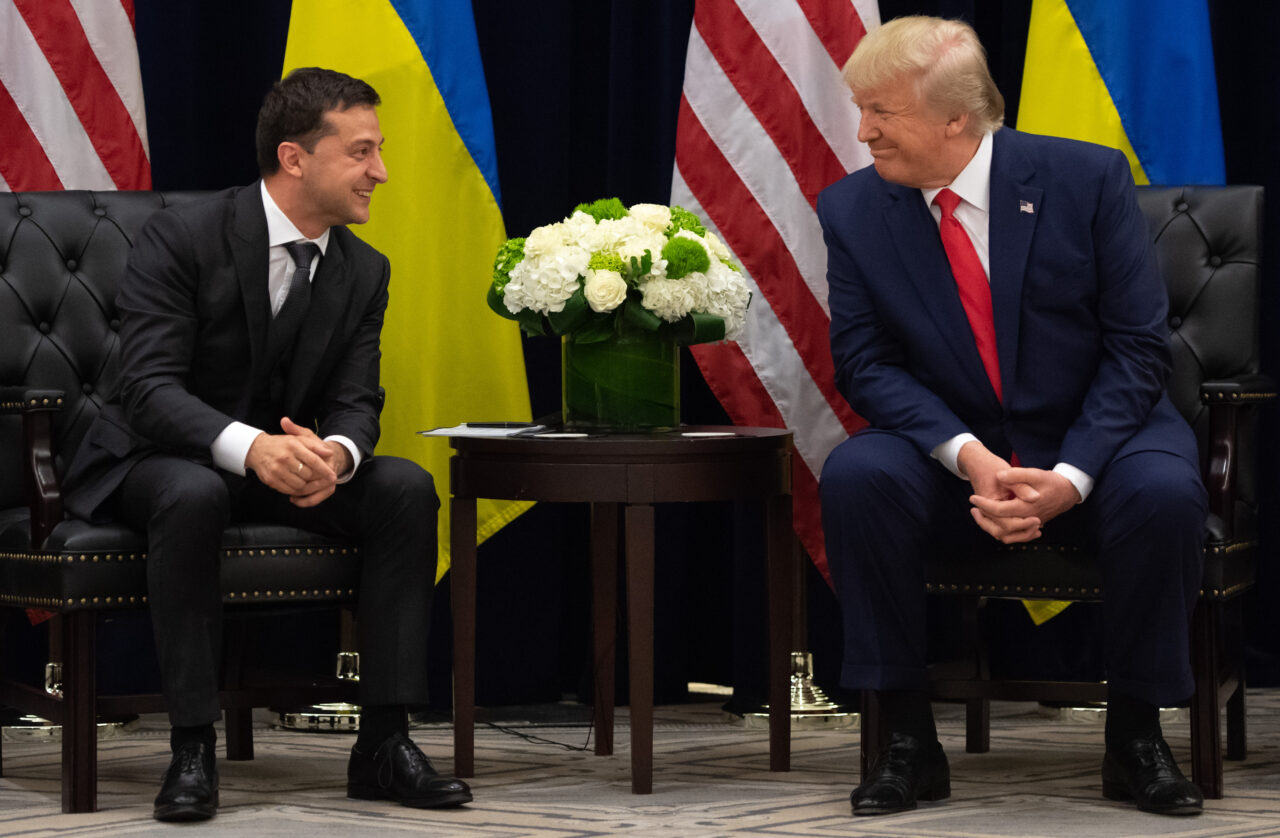 "Here's the point: we've been asking this president and his administration if they had any other evidence, any other facts that could show that they're innocent in these allegations to come forward. But instead of doing that, they've done just the opposite: They've blocked people from testifying, they've blocked records and documents from being turned over based on valid subpoena requests, and that's been unfortunate," Kind said.
The White House claimed executive privilege and a number of former and current aides went to the courts to ask whether they should listen to Trump or obey congressional subpoenas. Instead of waiting, House Democrats are pressing forward toward impeachment.
Kind said in the interview that "unless the circumstance have changed, this looks pretty problematic for the president," indicating he'll vote to impeach Trump. He also called impeachment a "last resort" in comments in October.
Trump's 2020 campaign criticized Kind on Tuesday, for not saying how he'll vote. "Will he choose to fall in line with Nancy Pelosi, or will he listen?" the campaign said in a statement.
Kind is the only member of Congress to approve impeachment inquiries against Trump and President Bill Clinton. Kind later voted against impeaching Clinton, who was impeached but acquitted by the Senate.
Though the Democrat-held House appears to have enough votes to impeach Trump on Wednesday, he's widely expected to be acquitted in the Senate, where the GOP holds a 53-47 majority.
Only if two-thirds of Senators vote to convict Trump will he be removed from office.
Kind has been in office since 1996 and represents Wisconsin's 3rd congressional district. He won the 2018 election with nearly 60 percent of the vote. Trump won the district in 2016, as well as the state of Wisconsin.