Rep. Cindy Axne (D-Iowa), a centrist Democrat who represents a battleground district in Iowa, said that the House Democrat-led impeachment inquiry could be a disaster for Democrats ahead of an election year.
"For months, Congresswoman Axne, before this Ukraine scandal broke, your Democratic House Speaker had been hesitant to wade into this full-blown impeachment inquiry fearing it could put moderate Democratic lawmakers—perhaps you put yourself in that category—in danger of the 2020 elections. How much of that fear is still there with you? This could be a political disaster for the Democrats could it not?" asked host Ben Kieffer of Iowa Public Radio in an interview.
"Well, absolutely," Axne said in response to Kieffer's question. "Historically it's not very beneficial from a political perspective to conduct presidential impeachment."
She added in the interview: "But you know, really that [political backlash concerns over impeachment] has to go by the wayside. It's about doing what's right for this country. And I completely understand where the Speaker was coming from. Many times she went back to the place where she said 'this is the American people's choice.' That will be seen at the voting box. I know that's what we're going to see. We're going to see people very much voting on this issue."
Axne represents Iowa's third congressional district, which is one of the 31 districts in which President Donald Trump defeated Hillary Clinton during the 2016 election. Axne won the seat during the 2018 midterm elections, but because her district is pro-Trump, she remains a vulnerable target for 2020.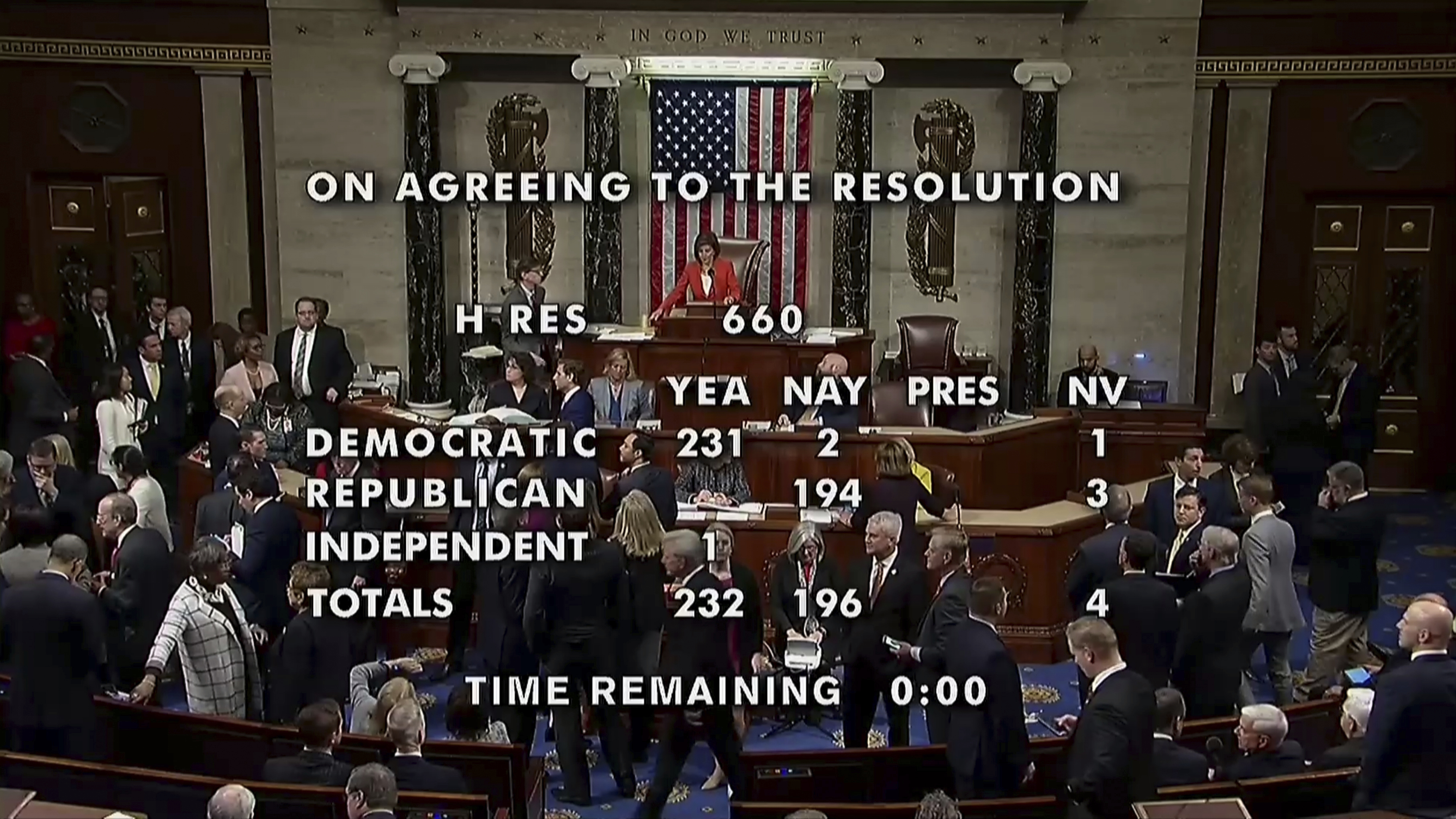 In the interview, Axne noted that she represents a purple district, which puts her in a risky spot in terms of reelection.
Axne voted "yea" during the Oct. 31 House vote on an impeachment inquiry resolution. Only two Democrats voted against it, and they are also from districts that voted for Trump.
"I'm not worried about what this impeachment … might do to me," she said, adding that she is trying to work hard for her constituents.
In explaining why she voted in favor of the measure, Axne said she did so to make the process more open and transparent.
She said that the move will ultimately allow the American public to see the information for themselves.
"I think what we will see as things drive forth the facts will either prove or disprove [the legality of Trump's actions] and I will wait to see what that information looks like," Axne said as to why she voted in favor of the resolution. "But where we sit right now, I certainly see a president who violated the law."
A new poll from Morning Consult found that 47 percent of respondents now back impeachment. In mid-October, about 51 percent supported it, with the new poll findings suggesting that Americans' appetite for impeachment is dwindling about a year ahead of the 2020 election.