Rep. Jared Golden (D-Maine) this week announced he would split his vote when the House of Representatives votes on two articles of impeachment. He said he would vote for the article accusing President Donald Trump of abuse of power, but against the article regarding obstruction of Congress.
The House is expected to vote on two articles of impeachment against Trump on Dec. 18.
After initially declining to discuss his stance, the freshman Democratic congressman said in a statement on Facebook on Dec. 17 that he believes the House-led impeachment investigation showed "indisputable" evidence that Trump and administration officials used "the powers of his office to benefit his own reelection."
"This action crossed a clear red line, and in my view, there is no doubt that this is an impeachable act."
"I simply decided to do what I believe is in the best interest of the country, regardless of the politics," Golden said.
On rejecting the second article of impeachment regarding obstruction of Congress, Golden, of Maine's 2nd District, said that while Trump's "resistance" toward investigative efforts has been "frustrating," he doesn't believe this constitutes behavior worthy of impeachment.
"It has not yet, in my view, reached the threshold of 'high crime or misdemeanor' that the Constitution demands. For that reason, I will vote against Article II of the House resolution regarding obstruction of Congress," Golden wrote.
The impeachment investigation centers around allegations that Trump pressured Ukraine to investigate former Vice President Joe Biden, a potential political rival. Democrats also claim the president withheld aid to Ukraine and dangled the prospect of a White House meeting as leverage to force Ukrainian President Volodymyr Zelensky to comply with his request. Both Trump and Zelensky have repeatedly said there was no quid pro quo or pressure.
House Democrats have accused Trump of abusing the office of the presidency and obstructing Congress in the articles of impeachment. Other claims, such as bribery, were absent from the articles. The caucus appears to have enough votes to impeach Trump. Democrats have a 233-197 majority in the House, and impeachment only requires a simple majority.
Republicans hold a 53-47 majority in the Senate, where a majority vote can dismiss the articles. Removing Trump from office, on the other hand, would require a two-thirds vote.
After months of mounting pressure, Golden became the first House Democrat to announce a split vote on the articles of impeachment, which is expected to receive a final vote on Wednesday on the House floor.
Before his announcement, Golden said he had made his decision in "the last 24 hours" after spending time studying the Founding Fathers' view on impeachment and speaking to scholars and individuals who had reviewed the impeachment proceedings.
"Even after looking at the evidence, I think one has to consider that if you think something wrong has been done, you have to weigh heavily whether or not it rises to the level of impeachment," he said.
Meanwhile, Rep. Ron Kind (D-Wis.), who represents a district in Wisconsin carried by the president in 2016, has refused to disclose how he plans to vote on Wednesday.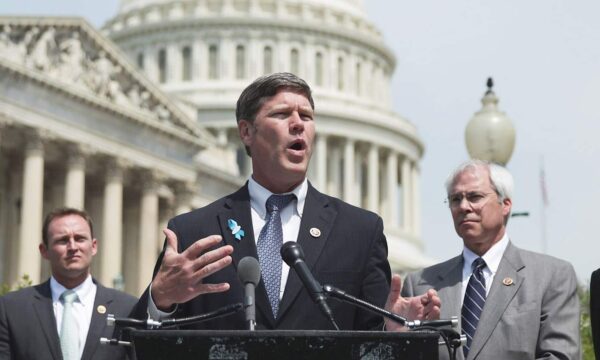 Just two Democrats from any state have announced they are voting against both impeachment articles. Rep. Jeff Van Drew (D-N.J.) has indicated he will switch parties to join the Republicans after opposing impeachment.
Trump Won't Watch Impeachment Vote
Trump has said he won't be watching the vote on two articles of impeachment on Wednesday.
Asked on Tuesday if he would watch the House proceedings, Trump said no before attacking House Intelligence Chairman Adam Schiff (D-Calif.).
"Look, it's a hoax. The whole impeachment thing is a hoax. We look forward to getting on to the Senate. We're not entitled to lawyers. We're not entitled to witnesses. We're not entitled to anything in the House," Trump said in Washington.
"It's a total sham when you have a guy like Shifty Schiff go out and make up a statement that I've made. He said, 'This is what he said.' But I never said it. He totally made it up. In Guatemala, they handle things much tougher than that."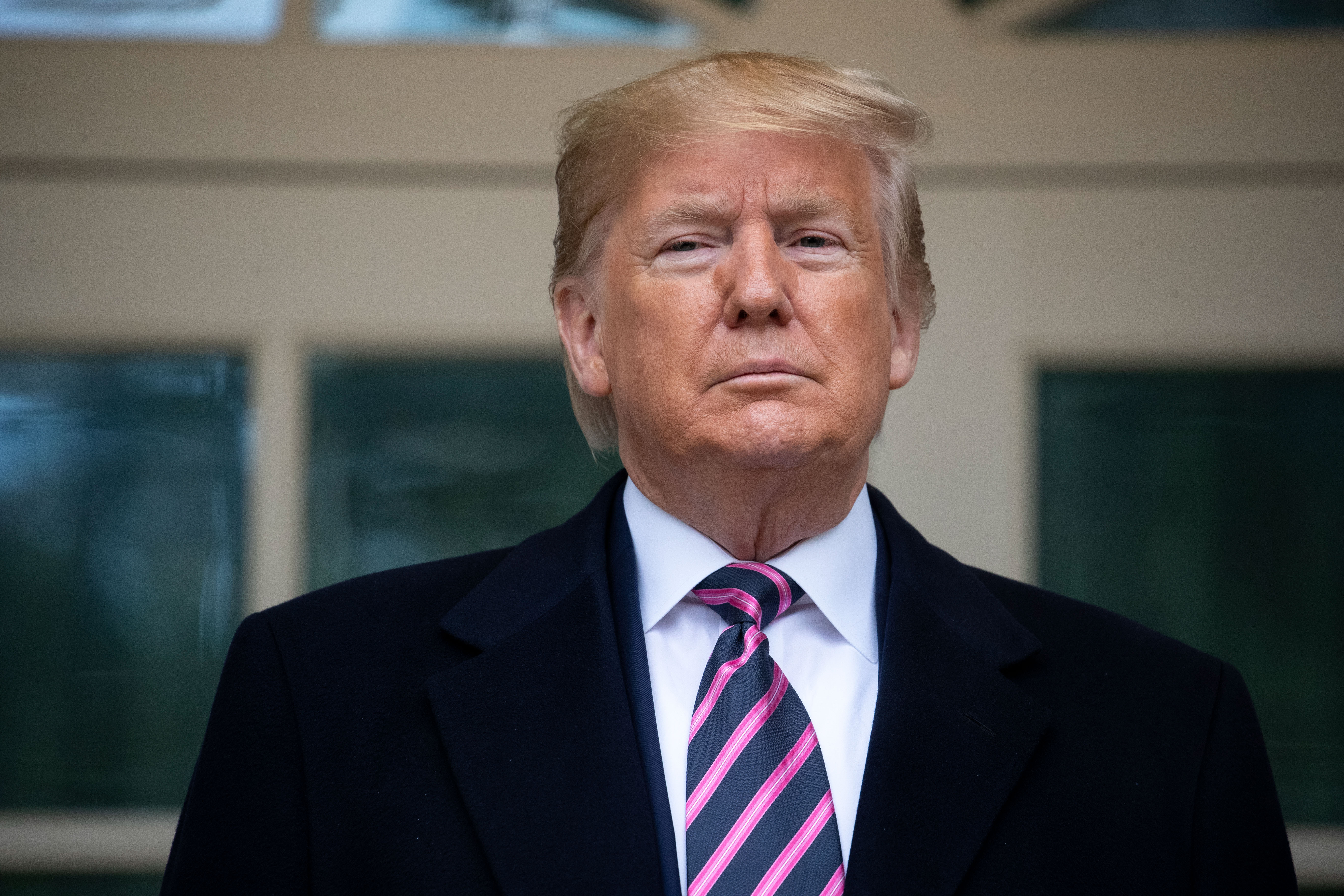 Trump was speaking before a bilateral meeting with Guatemalan President Jimmy Morales.
Schiff fabricated a portion of the Trump-Ukraine phone call transcript in September—several House Democrats repeated the manipulation last week—a fact that Trump has repeatedly referenced when speaking of impeachment.
"Because of immunity—he has House immunity—because of immunity, he can't be prosecuted. He took a statement and totally made it up. It was a lie. It was a fraud. And you just can't do those things. So, you know, look, this has been a total sham from the beginning. Everybody knows it," Trump continued.
"I've never seen the Republican Party so united. We got—on our last vote, as you know, we got 100 percent of the vote. I believe the Senate is equally as well united. I watched Mitch McConnell this morning. I watched numerous people last night—senators—and I think we're equally well united. They know it's a hoax. It's a witch hunt. And it's just a continuation. It's been going on now for almost three years. And it probably started before I even won the election, based on what we're finding out with the insurance policy quotes and other things. So it's a disgrace."
Zachary Stieber contributed to this report.