A member of Congress said that his constituents are largely focused on issues other than impeachment.
Rep. Dan Kildee (D-Mich.), the chief deputy whip, said that he's hearing about "kitchen table" issues.
"Mostly, I hear that they want us to work on issues like the prescription drug prices, trade, and the economy," Kildee said during a Dec. 5 appearance on Fox News' "America's Newsroom. "They do offer their thoughts on this and I think that's positive, but mostly the American people want us to work on the issues that affect them at the kitchen table every day."
Kildee said that he agreed with House Speaker Nancy Pelosi (D-Calif.), speaking shortly after she announced the House Judiciary Committee would draft articles of impeachment against President Donald Trump.
"I happen to agree with the Speaker, that the information that we got through Intelligence Committee and then the testimony from the expert witnesses yesterday, paint a fairly clear picture that Congress has one remedy for a president who is engaged in these sort of actions and that is the impeachment process," Kildee said, referring to four law professors who testified.
Like most Democrats, though, he resisted committing to a vote for impeachment, saying it depends what's in the articles.
"I want to see what those articles include and make a judgement based on whether or not the facts support the allegations that would be included in those articles," he said.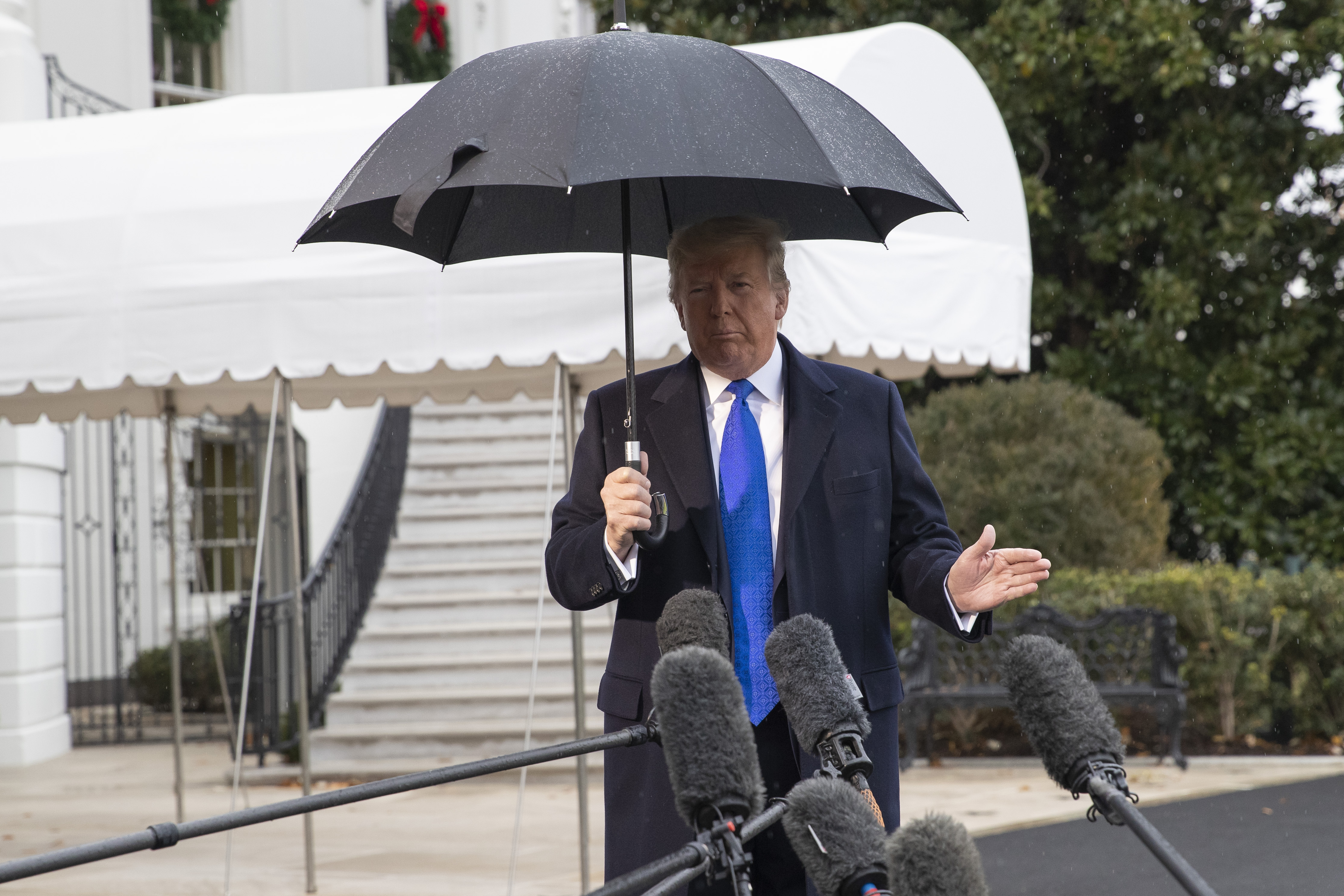 "We don't all agree within our own caucus on some of the specifics," he noted.
Kildee said Trump may be obstructing the inquiry by not allowing some current and former officials to testify in the inquiry. The White House said that the impeachment process hasn't been fair and said witnesses in the administration are protected by executive privilege.
Rep. Andy Biggs (R-Ariz.) also appeared on the show shortly after Pelosi's announcement and accused her of lying.
"When she talks about a monarchy, that's why we have elections … If this really is an exigent circumstance, as she alleges just now, why did we take all of August off—five weeks—another week off in September, almost two weeks in October, another 10 days in November, with no action on impeachment or investigation," Biggs said.
He also cited law professor Jonathan Turley, who testified on Wednesday that there aren't facts to back up the impeachment push.
"So when she says the facts are not contested, she is flat out not telling the truth. The facts are highly contested here. And we have not had fact witnesses in the committee of jurisdiction that's going to be marking up articles of impeachment," he said.
Biggs cited Turley again, who said that the impeachment inquiry is setting a "dangerous precedent."
Pelosi said House Democrats are forced by Trump's actions to move the inquiry forward. At her second press conference on Thursday, she said she didn't "hate" the president, in response to a question, and that she prays for him every day. Trump soon responded with a Twitter post, saying he didn't believe her.