Democratic presidential candidate Beto O'Rourke wrote a short story about running over two children because "they were happy" and "this happiness was mine by right."
The revelation surfaced as part of a 3,300-word profile on O'Rourke published by Reuters on March 15.
"One day, as I was driving home from work, I noticed two children crossing the street. They were happy, happy to be free from their troubles," O'Rourke wrote. "This happiness was mine by right. I had earned it in my dreams."
"As I neared the young ones, I put all my weight on my right foot, keeping the accelerator pedal on the floor until I heard the crashing of the two children on the hood, and then the sharp cry of pain from one of the two. I was so fascinated for a moment, that when after I had stopped my vehicle, I just sat in a daze, sweet visions filling my head."
The eerie fictional story sheds additional context on O'Rourke's drunk driving arrest in the 1990s.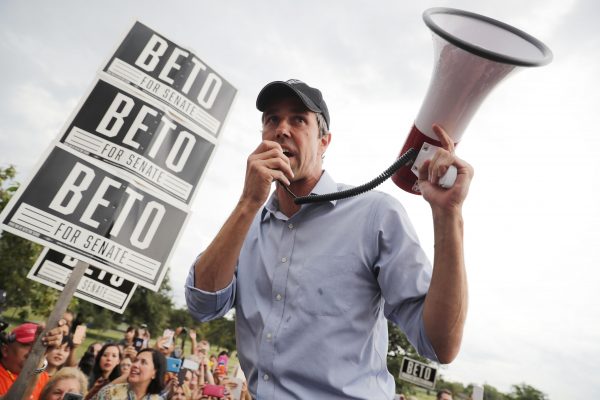 Reuters published the profile one day after O'Rourke officially announce his run for the White House. The profile also revealed that O'Rourke belonged to a major hacking group that posted tools people can use to break into computers running Windows systems.
In another fiction piece, O'Rourke converses with a self-proclaimed neo-Nazi who maintained that Hitler was misunderstood and didn't personally want Jews killed. O'Rourke and a Jewish friend questioned the man about his theories and let him ramble on about Jews and African-Americans—an attempt to let him hang himself with his own words.
"We were trying to see what made him think the horrible things that he did," he wrote in the file.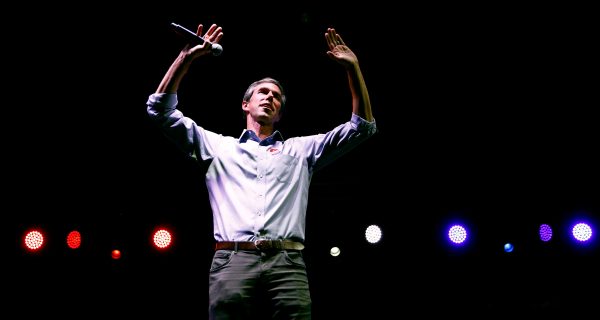 O'Rourke joined a crowded Democratic field on March 14. He announced his candidacy in an internet video and positioned "climate change" as an existential crisis that needs to be immediately confronted.
Like most of the other Democrats who have announced their candidacies, O'Rourke is embracing socialist Medicare for All and Green New Deal policies. But while most have publicly distanced themselves from socialism, O'Rourke refused to denounce the ideology, even under repeated questioning by the BBC.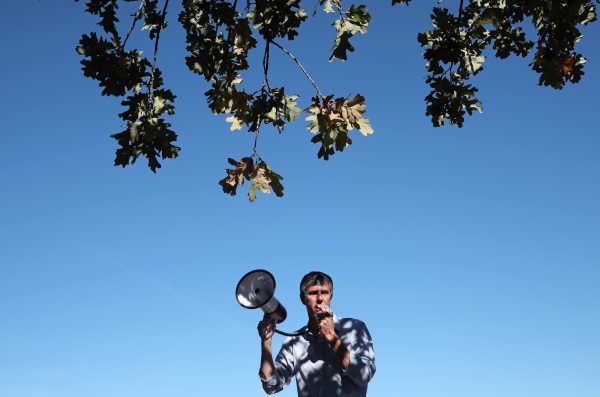 Democratic socialists Sen. Ben Sanders (I-Vt.) and Rep. Alexandria Ocasio-Cortez (D-N.Y.) sponsored the Medicare for All bill and the Green New Deal resolution in Congress. Democratic Socialists of America, the largest socialist group in the United States, and Communist Party USA are fervently backing both the Green New Deal and Medicare for All.
In another article O'Rourke wrote as a teen, he mused how the world would work without money. After changing the system, including the government, O'Rourke foresaw the end of starvation and class distinctions.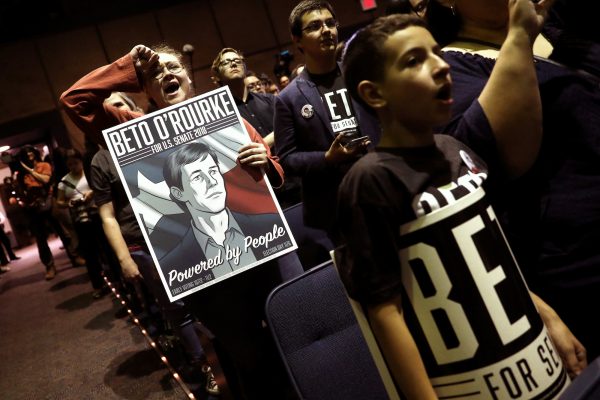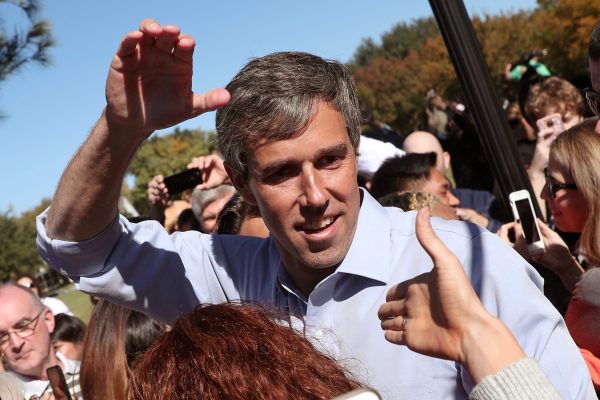 "To achieve a money-less society (or have a society where money is heavily de-emphasized) a lot of things would have to change, including government as we know it. This is where the anti-money group and the disciples of Anarchy meet," O'Rourke wrote under his pseudonym, "Psychedelic Warlord."
"I fear we will always have a system of government, one way or another, so we would have to use other means other than totally toppling the government (I don't think the masses would support such a radical move at this time)," he continued.
The Cult of the Dead Cow
While a teenager, O'Rourke acknowledged in an exclusive interview with Reuters, he belonged to the oldest group of computer hackers in U.S. history.
Members of the hugely influential Cult of the Dead Cow, jokingly named after an abandoned Texas slaughterhouse, have protected his secret for decades, reluctant to compromise his political viability.
Now, in a series of interviews, CDC members have acknowledged O'Rourke as one of their own. In all, more than a dozen members of the group agreed to be named for the first time in a book about the hacking group by this reporter that is scheduled to be published in June by Public Affairs. O'Rourke was interviewed early in his run for the Senate.
There is no indication that O'Rourke himself ever engaged in the edgiest sorts of hacking activity – breaking into computers or writing code that enabled others to do so. Still, it's unclear whether the United States is ready for a presidential contender who, as a teenager, stole long-distance phone service for his dial-up modem, wrote a murder fantasy in which the narrator drives over children on the street, and mused about a society without money.
During the 1980's O'Rourke connected with another young hacker in the more conservative Texas city of Lubbock who ran a bulletin board called Demon Roach Underground. Known online as Swamp Rat, Kevin Wheeler had recently moved from a university town in Ohio and was having problems adjusting to life in Texas.
Wheeler and a friend named the Cult of the Dead Cow after an eerie hangout, a shut-down Lubbock slaughterhouse – the unappealing hind part of Texas' iconic cattle industry. Most CDC members kept control of their own bulletin boards while referring visitors to one another's and distributing the CDC's own branded essays, called text files or t-files.
At the time, people connected to bulletin boards by dialing in to the phone lines through a modem. Heavy use of long-distance modem calls could add up to hundreds of dollars a month. Savvy teens learned techniques for getting around the charges, such as using other peoples' phone-company credit card numbers and five-digit calling codes to place free calls.
O'Rourke didn't say what techniques he used. Like thousands of others, though, he said he pilfered long-distance service "so I wouldn't run up the phone bill."
Under Texas law, stealing long-distance service worth less than $1,500 is a misdemeanor, punishable by a fine. More than that is a felony, and could result in jail time. It is unclear whether O'Rourke topped that threshold. In any event, the state bars prosecution of the offense for those under 17, as O'Rourke was for most of his active time in the group, and the statute of limitations is five years. Two Cult of the Dead Cow contemporaries in Texas who were caught misusing calling cards as minors got off with warnings.
O'Rourke handed off control of his own bulletin board when he moved east for boarding school, and he said he stopped participating on the hidden CDC board after he enrolled at Columbia University at age 18.
When he was a teen, O'Rourke also frequented sites that offered cracked software. The bulletin boards were "a great way to get cracked games," O'Rourke said, adding that he later realized his habit wasn't morally defensible and stopped.
Using pirated software violates copyright laws, attorneys say, but in practice, software companies have rarely sued young people over it. When they do go after someone, it is typically an employer with workers using multiple unlicensed copies. Software providers are more interested in those who break the protections and spread their wares.
CDC wasn't of that ilk. Although some CDC essays gave programming and hacking instructions, in the late 1980s, the group was more about writing than it was about breaking into computer systems.
But its focus on creative expression didn't mean there were no grounds for controversy. Like many an underground newspaper, the Cult of the Dead Cow avidly pursued it.
A CDC member who joined in the early 1990s had previously used real instructions for making a pipe bomb to joke about shedding pounds by losing limbs. Three teenagers in Montreal found the file, and one lost two fingers after he tried to follow the formula, prompting outrage.
Rather than remove similar posts and hide the group's history, the CDC warned readers not to take the files literally and added a disclaimer that survives on its current web page: "Warning: This site may contain explicit descriptions of or advocate one or more of the following: adultery, murder, morbid violence, bad grammar, deviant sexual conduct in violent contexts, or the consumption of alcohol and illegal drugs."
Reuters contributed to this report.