A new care facility is being planned in the Vancouver for seniors with dementia, following the "dementia village" model pioneered by the award winning Dutch facility Hogeweyk.
Similar to the village in the Netherlands, the facility being developed in Vancouver "fosters free movement of people with dementia within a homey setting, and involvement of them in everyday activities within the household or the wider, secure neighbourhood," says Providence Health Care (PHC), the organization that is building the village in Vancouver.
Hogeweyk is derived from the Dutch word "weyk," which means a group of houses, like a little village, according to the Hogeweyk website.
The facility in the Netherlands is indeed like a little village, featuring parks, courtyards, restaurants, and shops. Residents are grouped into houses according to their choice of "lifestyle," which includes "Goois (upper class), homey, Christian, artisan, Indonesia, and cultural."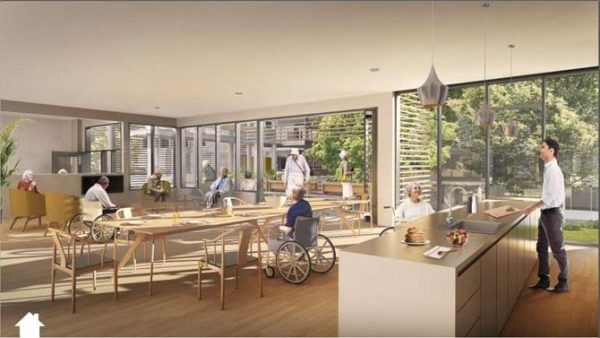 Since Hogeweyk was established, similar villages have been built across Europe and in other parts of the world, including Canada. A retirement home in Penetanguishene, Ontario, has drawn inspiration from the dementia villages, creating a section with a 1950s and 1960s theme, CBC News reports.
The facility in Vancouver will feature multiple households with interior common spaces including a kitchen and dining room, private bedrooms for each resident, and front door access to restaurants and shops.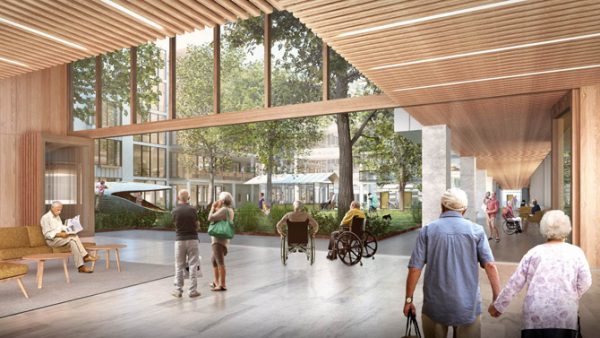 PHC says visitors will also be able to drop in and "become part of the community, whether that means stopping in for a meal or renting spaces for music instruction or allowing kids to practice their instruments after school while nearby residents watch and listen."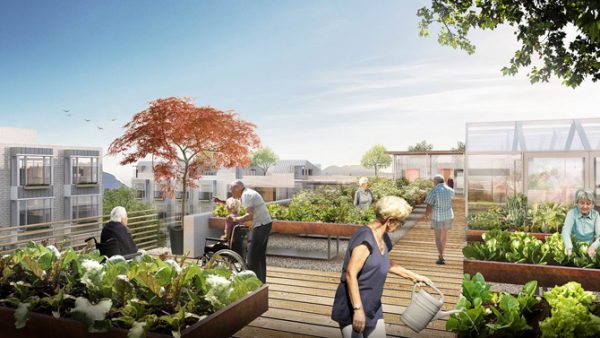 The Vancouver dementia village will be publicly funded, and is expected to house more than 300 people, according to Global News.
With the baby boomers approaching old age, the number of people living with dementia is expected to sharply rise in Canada in the coming years. The Alzheimer Society Canada predicts that 937,000 Canadians will be living with Dementia in 15 years, which is almost double the current number. The society notes that 56,000 Canadians with dementia are currently cared for in hospitals, "even though this is not an ideal location for care."
There is another dementia village (privately funded) being built nearby in Langley BC which is planned to open in 2019.
Recommended Video:
First Lady Melania Trump Visits United States Holocaust Memorial Museum