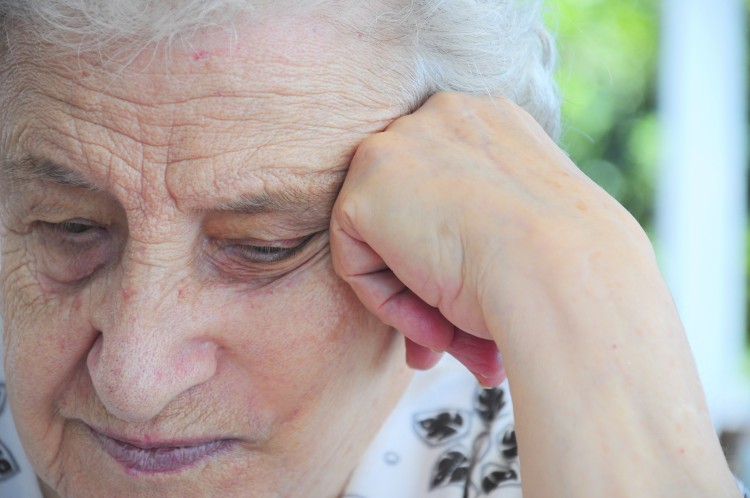 The number of Canadians living with dementia and other forms of cognitive impairment is close to 750,000, and that figure is expected to double by 2031, according to a new study.
"We're now seeing dementia in almost 15 percent of Canadians 65 and older, which gives us a clearer picture of the enormous impending challenges as Canadians continue to live longer," says Naguib Gouda, CEO of the Alzheimer Society of Canada, which commissioned the study.
The study also puts an estimate on the cost of the disease, with the combined direct (medical) and indirect (lost earnings) costs totalling $33 billion annually. That figure is projected to rise to $293 billion by 2040.
The increase in the number of cases is also putting a strain on family caregivers who put in many unpaid hours. The total number of unpaid hours put in by caregivers in 2011 was over 444 million, and the hours are expected to rise to 1.2 billion by 2040.
In a 2010 study called The Rising Tide funded in part by the federal government, the Alzheimer Society called for a five-point action plan to deal with the disease, including increased funding for research; earlier diagnosis and intervention; strengthened integration of primary, home, and community care; enhanced training for the dementia workforce; and improved support for caregivers.
Gouda says dementia needs to be taken more seriously in Canada and the government should implement a national dementia plan.
"It's unacceptable and worrying that other countries like France, Australia, the United Kingdom, and the United States have forged ahead and developed plans while Canada continues to drag its feet."
There are currently 35.6 million people living with dementia around the world, according to the World Health Organization—a number that is expected to double by 2030. The current total annual cost of the disease is estimated at $604 billion.
Noting that there are only eight countries in the world with national dementia programs, in its 2012 report about the disease WHO says countries should develop programs focusing on improving early diagnosis, raising public awareness, and providing better care and support for caregivers.
The Epoch Times publishes in 35 countries and in 19 languages. Subscribe to our e-newsletter.