Democratic House leaders said that the impeachment process resolution, which was slated to be voted on later this week, will enable transparency during the efforts to remove President Donald Trump from office.
House Democrats have been working to build a case against Trump after he allegedly abused the office of the president during a July phone call with Ukrainian President Volodymyr Zelensky.
The House didn't vote to start an impeachment inquiry, but Democrats launched one anyway because of a complaint filed against Trump over the phone call in September.
House Intelligence Chairman Adam Schiff (D-Calif.), House Judiciary Chairman Jerrold Nadler (D-N.Y.), Foreign Affairs Chairman Eliot Engel (D-N.Y.), and acting Oversight Chairwoman Carolyn Maloney (D-N.Y.) said that the resolution, if it passes, will enable the opposition party to move the inquiry into a new phase.
"The House impeachment inquiry has collected extensive evidence and testimony, and soon the American people will hear from witnesses in an open setting. The resolution introduced today in the House Rules Committee will provide that pathway forward," they said in a joint statement on Tuesday, released shortly after the resolution was made public.
"The resolution provides rules for the format of open hearings in the House Intelligence Committee, including staff-led questioning of witnesses, and it authorizes the public release of deposition transcripts. The resolution also establishes procedures for the transfer of evidence to the Judiciary Committee as it considers potential articles of impeachment, and it sets forth due process rights for the President and his Counsel in the Judiciary Committee proceedings."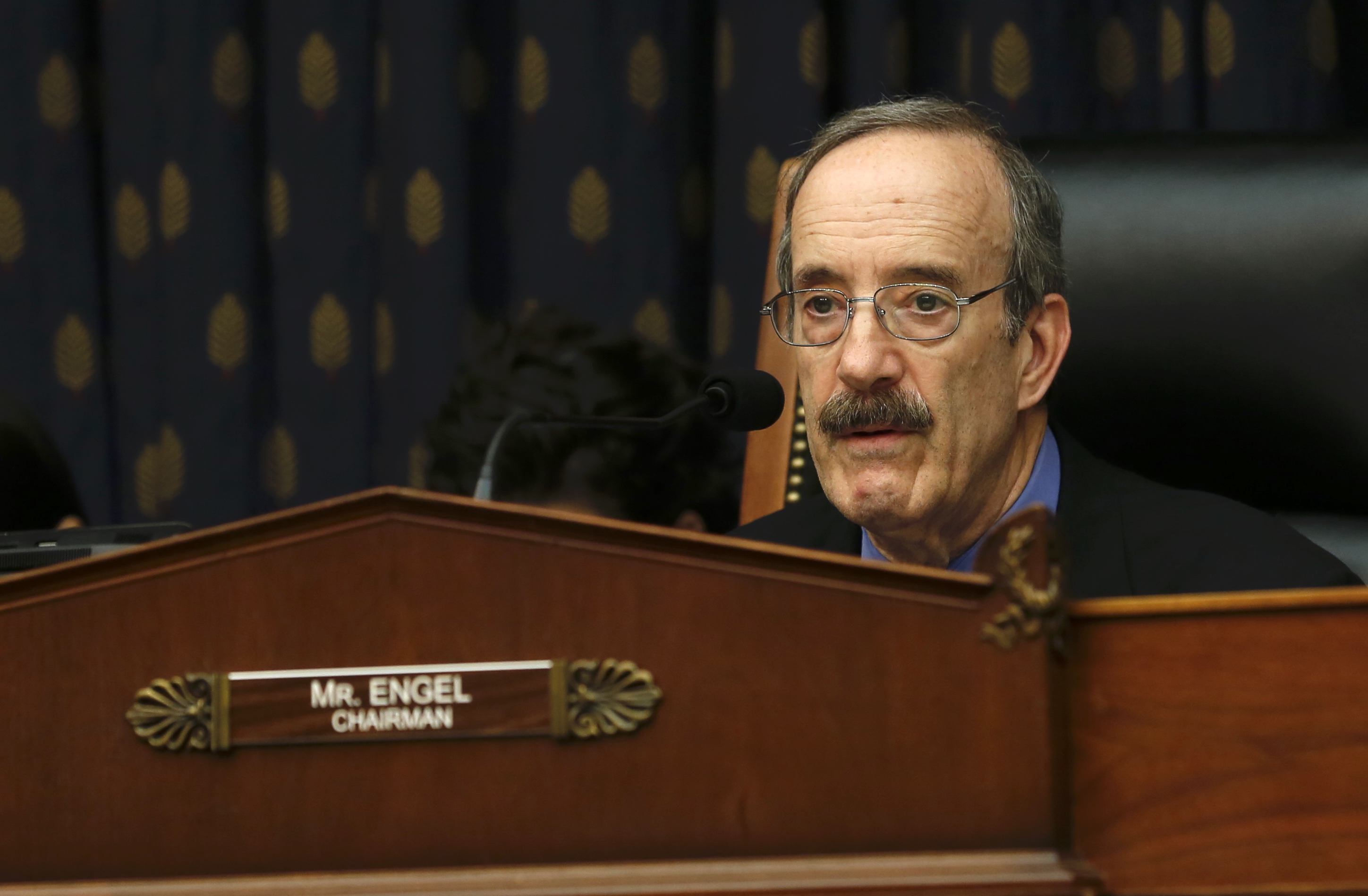 The chairs claimed that they have already collected evidence showing Trump "abused his power by using multiple levers of government to press a foreign country to interfere in the 2020 election."
"Following in the footsteps of previous impeachment inquiries, the next phase will move from closed depositions to open hearings where the American people will learn firsthand about the President's misconduct," they added.
The White House has declared the inquiry illegitimate since it was never voted on, and the resolution may not satisfy Republicans, who denounced the rules outlined in the resolution as "bogus."
"Too little, too late. After moving the goalpost on their fishing expedition, now we'll finally have a show vote. This tainted process should be tossed out completely," said Rep. Scott Perry (R-Penn.) after the resolution was released.
"Speaker Pelosi and Chairman Schiff have turned the House Intelligence Committee into the Impeachment Committee," added House Minority Leader Kevin McCarthy (R-Calif.) "It appears they are more concerned with removing President Trump from the White House than they are with removing terrorists from the battlefield."