A Delta Air Lines flight that was traveling from Southern California to Seattle had to make an emergency landing in Nevada after experiencing "severe turbulence."
The incident caused a chaotic scene that hospitalized three people.
Flight 5763 left Orange County with 59 passengers and four crew members, reported the Reno Gazette-Journal, which said that the turbulence was so bad that it caused a beverage cart to flip over.
It also dislodged the plane's shelves of its contents, said passenger Joe Justice, who posted a video of the scene.
The video showed the flipped cart along with items in the aisle.
"Crazy turbulence and injuries, but the @delta crew handled it perfectly, even the emergency landing," he tweeted.
Justice said the plane "did a nose dive, twice."
Crazy turbulence and injuries, but the @delta crew handled it perfectly, even the emergency landing. pic.twitter.com/NoJWLp5GUv

— joe justice (@JoeJustice0) February 13, 2019
Dave Macias, another passenger, told the outlet: "We just saw the drink cart go up in the air. The flight attendant was tossed around like a rag doll. It was wild."
The Reno-Tahoe Airport said that non-injured passengers were given soda and pizza while waiting for their next flight.
"Today a Delta Air Lines flight had an in-flight emergency and needed to be diverted to our airport. We'd like to say thank you to #Delta and SSP America employees who partnered with us to provide pizza and soda to those passengers," said the airport.
Major winter storm continues for the end of this week and into the weekend bringing area wide heavy rain, snow, and strong winds. Prepare accordingly! #NVWx #CAWx pic.twitter.com/FKQpsyGh4A

— NWS Reno (@NWSReno) February 14, 2019
The National Weather Service in Reno warned of winter storms until the end of the week and weekend. They are forecast to bring "heavy rain, snow, and strong winds."
Creepy Napkins
Delta and Coca Cola recently apologized for controversial in-flight napkins that were part of a joint-brand promotion and featured a spot for passengers to write their phone number to pass onto their "plane crush."
Images of the awkward invitations to flirt went viral and met with widespread criticism, with some social media users calling the napkins "creepy."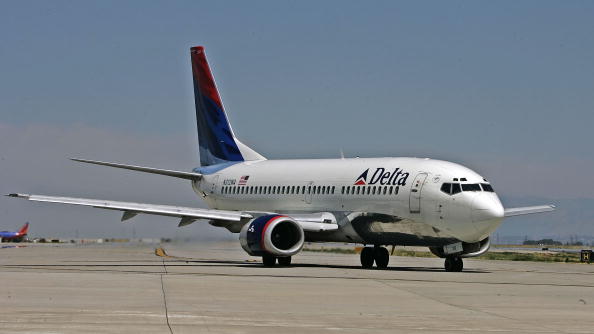 The airlines said in a statement that it was already in the process of removing the Diet Coke napkins from flights even before the recent wave of online outrage.
"We rotate Coke products regularly as part of our brand partnership, but missed the mark with this one," Delta Air Lines said in the statement to USA Today. "We are sorry for that and began removing the napkins from our aircraft in January."
Coca Cola issued its own statement saying it was sorry.
Hey @Delta and @CocaCola These napkins are creepy AF. Pretty sure no one appreciated unsolicited phone numbers in the 'good old days' and they sure as heck don't want the number of someone who has been gawking at them on a plane for hours today. Not a good look. pic.twitter.com/PJAiurFRMh

— ducksauz (@ducksauz) January 21, 2019
"We sincerely apologize to anyone we may have offended. We worked with our partners at Delta to begin removing the napkins last month and are replacing them with other designs."
The Epoch Times reporter Tom Ozimek contributed to this report.