A leader of Delta Air Lines' pilots union says he has been authorized "to send a strike authorization ballot to the membership," if needed, according to a letter sent to union members.
It's the latest in a series of actions that pilots' unions across the United States have taken in recent months, as airlines continue struggling with renewed demand for air travel after COVID-19 travel restrictions were lifted. Meanwhile, government leaders and consumers have been calling for better on-time performance and customer service. Airline executives are being pressured from all sides.
In a letter dated Aug. 16, Capt. Jason Ambrosi, chairman of the Delta Master Executive Council, told his fellow pilots that the union's executive council unanimously directed him to proceed with a strike authorization vote "when the status of negotiations calls for this additional leverage." Ambrosi  told members that action wasn't imminent but he emphasized that a strong vote in favor of a strike would send "a powerful message."
"When the time is right and you are called upon, I ask that you send the message loud and clear: the Delta pilots are ready to strike, as permitted by law, if management forces our hand," he wrote. Ambrosi also advised: "start having the conversations with your family now, (and) set funds aside for a strike fund."
The Railway Labor Act "dictates timing of when a pilot group may legally go on strike," the pilots union noted. The law also requires a national mediation board to be involved, and a 30-day "cooling-off" period must be exhausted, Ambrosi's letter noted. So even if Delta's pilots did vote in favor of a strike, many steps must be taken before they could legally walk off the job.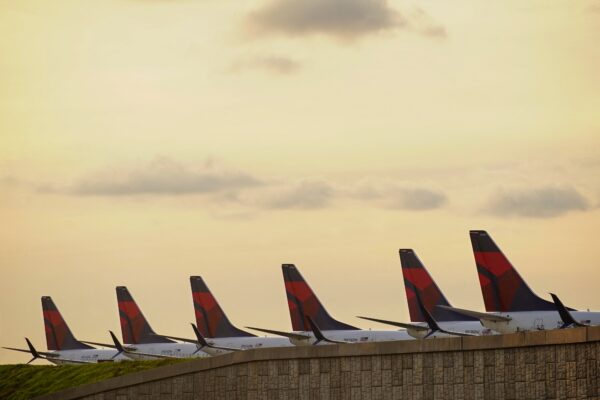 Earlier this summer, Delta's union opened a Strike Center at its Atlanta office to begin preparing for scenarios permitted under the federal law, signaling, "if management doesn't get serious, we'll go the distance to get the contract we deserve," Ambrosi wrote in a news release at the time.
'No Confidence' Vote
At issue: Delta's pilots last signed a contract in 2016. Therefore, they "are currently flying under work rules and pay rates negotiated over six years ago," a recent news release from the pilots' union said. "Meanwhile, our quality of life has eroded due to management's unwillingness to schedule the airline properly."
The union blamed the company for "preventable management missteps" that caused flight disruptions. In June, the Delta pilots "took an unprecedented step in passing a vote of  'no confidence" against various departments of the company. The union lamented scheduling problems that have plagued consumers and pilots alike,  the news release said, noting, "Delta canceled more flights than any other major airline over the Memorial Day weekend."
Delta did not immediately respond to a reporter's email seeking comment on Aug. 19.
At Delta and at several other U.S. airlines, contract talks have been slow and strained, prompting pilots to hold "informational pickets" and to threaten going on strike. Industrywide, pilots are seeking updated pay scales and more favorable, less taxing work schedules.
At the same time, the federal government has been ratcheting up expectations of the airline industry. On Aug. 3, the U.S. Department of Transportation announced a proposed rule that would specify when the airlines must issue refunds to customers whose flights were significantly changed or canceled.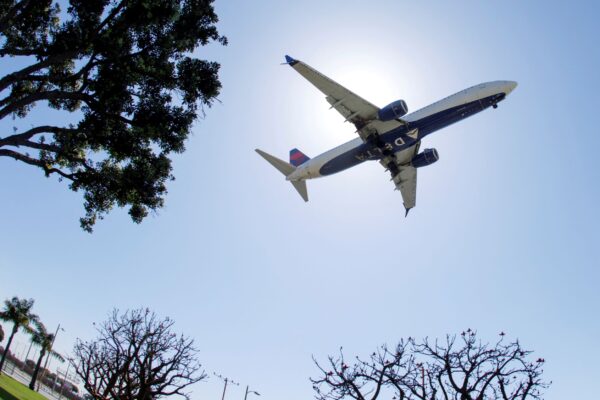 So far this month, 24 percent of flights have been delayed, compared with 18 percent in 2019, according to FlightAware.com. However, the rate of cancellations was about the same, 2 percent, for each of those years.
Delta's pilots belong to the Air Line Pilots Association International, a union representing more than 65,000 pilots at 40 U.S. and Canadian airlines. The association has planned informational picketing at 13 U.S. locations on Sept. 1, in advance of the Labor Day holiday weekend. The association is assisting six subgroups, known as master executive councils, with planning the events.
The goal is "to remind the public, lawmakers, and airlines we stand collectively in support of the profession-wide goal of improved working conditions and benefits," the association said.
Other Airlines Seeing Same Issues
Alaska Airlines' pilots, who also belong to that association, passed a strike authorization vote in May,  but have not yet gone on strike, the union's website said as of Aug. 19.
Pilots who belong to other unions are also hitting collective-bargaining snarls. They, too, are taking public stances.
An independent union, the Allied Pilots Association, represents 14,000 American Airlines pilots, many of whom have been involved in informational pickets in recent months.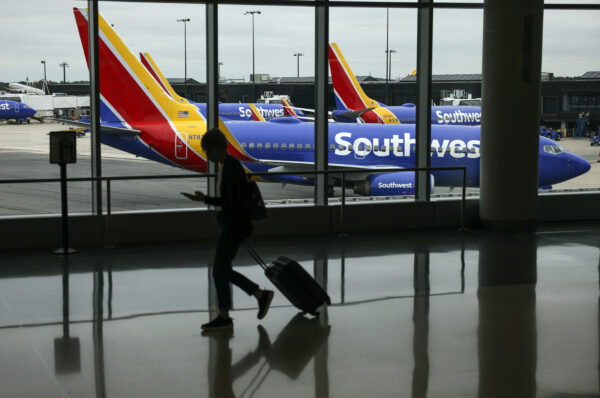 Likewise, Southwest Airlines pilots, through their union, the Southwest Airlines Pilots Association, are planning to picket a company event in Nashville on Sept. 21. In an Aug. 4 letter to Southwest pilots, union president Casey Murray said the union wants to show that "this is not the time for parties. This is the time for action."
Murray listed numerous labor-management issues: 20,000 days that pilots have worked involuntarily in the past year:
150 open grievances "with some company interpretations bordering on the absurd"
Millions of dollars in bonuses paid to executives in 2020 while 1,221 layoff warnings were issued
Eight out of 12 union contracts unresolved
After two and a half years of negotiations, only three of 28 contract sections have been agreed upon, according to an Aug. 18 notice sent to Southwest pilots union members.
The message criticized the company for failing to work harder to reach an agreement. "Instead, they throw parties and pat themselves on the back while claiming how great it is to work here," the notice said, "effectively normalizing our current operational dysfunction and contractual inaction."
Southwest did not immediately respond to an email seeking comment on Aug. 19.
The Strike Preparedness Committee of the Southwest pilots union wrote: "If you believe we deserve better, make sure the company knows it. See you in Nashville."