Del Monte has recalled canned corn sold in 25 states because of potential contamination that could lead to a life-threatening illness if the corn is consumed.
The company said 64,242 cases of "Fiesta Corn Seasoned with Red & Green Peppers" are affected; the recall was issued due to under-processing of the ingredients.
"These deviations were part of the commercial sterilization process and could result in contamination by spoilage organisms or pathogens, which could lead to life-threatening illness if consumed," the company said. "It is important to note that there have been no reports of illness associated with these products to date."
The products are 15.25-ounce cans with a UPC number of 24000 02770; they were distributed to retailers in 25 states and 12 countries.
The states are Alaska, Alabama, California, Connecticut, Florida, Georgia, Illinois, Indiana, Kansas, Louisiana, Maryland, Michigan, Mississippi, Missouri, North Carolina, New Jersey, New York, Oklahoma, Pennsylvania, South Carolina, Texas, Vermont, Virginia, Washington, and Wisconsin.
The international locations are the Bahamas, Barbados, Belize, Bermuda, El Salvador, Haiti, Guyana, Uruguay, Aruba, Panama, Saint Lucia, and Suriname.
Neither the company nor the U.S. Food and Drug Administration (FDA) listed the specific retailers that were selling the possibly contaminated food.
Consumers who have the recalled product should dispose of it or return it to the place where they bought it for a full refund or exchange. Anyone with questions can contact Del Monte via a toll-free hotline at 1-800-779-7035, Monday through Friday between 9 a.m. and 5 p.m. ET.

Under-Processing
Under-processing of canned foods can lead to botulism, a rare but serious illness that can cause death.
"You cannot see, smell, or taste botulinum toxin—but taking even a small taste of food containing this toxin can be deadly," according to the Centers for Disease Control and Prevention (CDC).
From 1996 to 2014, there were 210 outbreaks of foodborne botulism reported to the federal agency. Of the 145 outbreaks that were caused by home-prepared foods, 70 percent were caused by commercially canned vegetables.
"Spoilage is usually caused by the growth of microorganisms following leakage or under-processing. Leakage occurs from can defects, punctures, or rough handling. Contaminated cooling water sometimes leaks to the interior through pinholes or poor seams and introduces bacteria that cause spoilage," FDA researchers wrote in a 2001 report examining canned foods.
"A viable mixed microflora of bacterial rods and cocci is indicative of leakage, which may usually be confirmed by can examination. Underprocessing may be caused by undercooking."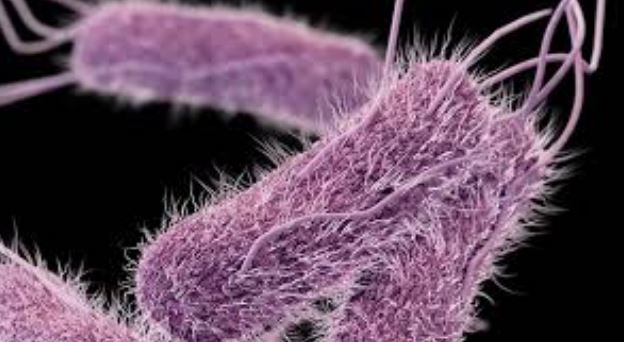 Update on Salmonella Outbreak
A recent salmonella outbreak caused by JBS Tolleson ground beef, which has since been recalled, has infected 333 people across 28 states, the CDC said on Dec. 12.
The newest states to see at least one illness linked to the ground beef are Michigan, West Virginia, and Mississippi.
Though no deaths have been reported, 91 people have been taken to the hospital due to severe symptoms. Reports of illnesses started between Aug. 5 and Nov. 9.
Consumers were urged to check their freezers for potentially contaminated ground beef.
The brand names vary widely depending on where the meat was sold; a full list is available in the following link: (pdf). Brand labels can be seen in the following link: (pdf). The brand names include Kroger, Cedar River Farms, and Showcase.
The items were packed between July 26 and Sept. 7. They all bear the establishment number "EST. 267," which can be found inside the USDA mark of inspection.
From NTD News