Defense Secretary Lloyd Austin confirmed incidents of Taliban violence against Americans in Afghanistan amid a chaotic evacuation from the Kabul airport over the past week.
In an interview on Sunday, Austin said there have been "tough encounters with [the] Taliban," coming about two days after President Joe Biden denied that Americans were having difficulties getting to the Kabul airport.
"If you have an American passport, and if you have the right credentials, the Taliban has been allowing people to pass safely through," Austin told ABC's This Week with George Stephanopoulos, but he later stressed, "There's no such thing as an absolute."
Pentagon spokesman John Kirby on Saturday confirmed reports that Americans have been beaten by Taliban terrorists near the airport. Video footage posted by CNN's Clarissa Ward and ABC News showed news crews being harassed or told to leave by Taliban members in Kabul.
Biden has received criticism for making statements that appear to either be confusing or inaccurate about the situation on the ground in Afghanistan, coming weeks after he ordered U.S. troops to pull out of the country. The president and other top White House officials, including Austin, have said that the Taliban took over the country much quicker than they had anticipated.
"As we learn about those incidents … we certainly go back and engage the Taliban leadership and press home to them that our expectation is that they allow, you know, our people with the appropriate credentials to get through the checkpoints," Austin added Sunday.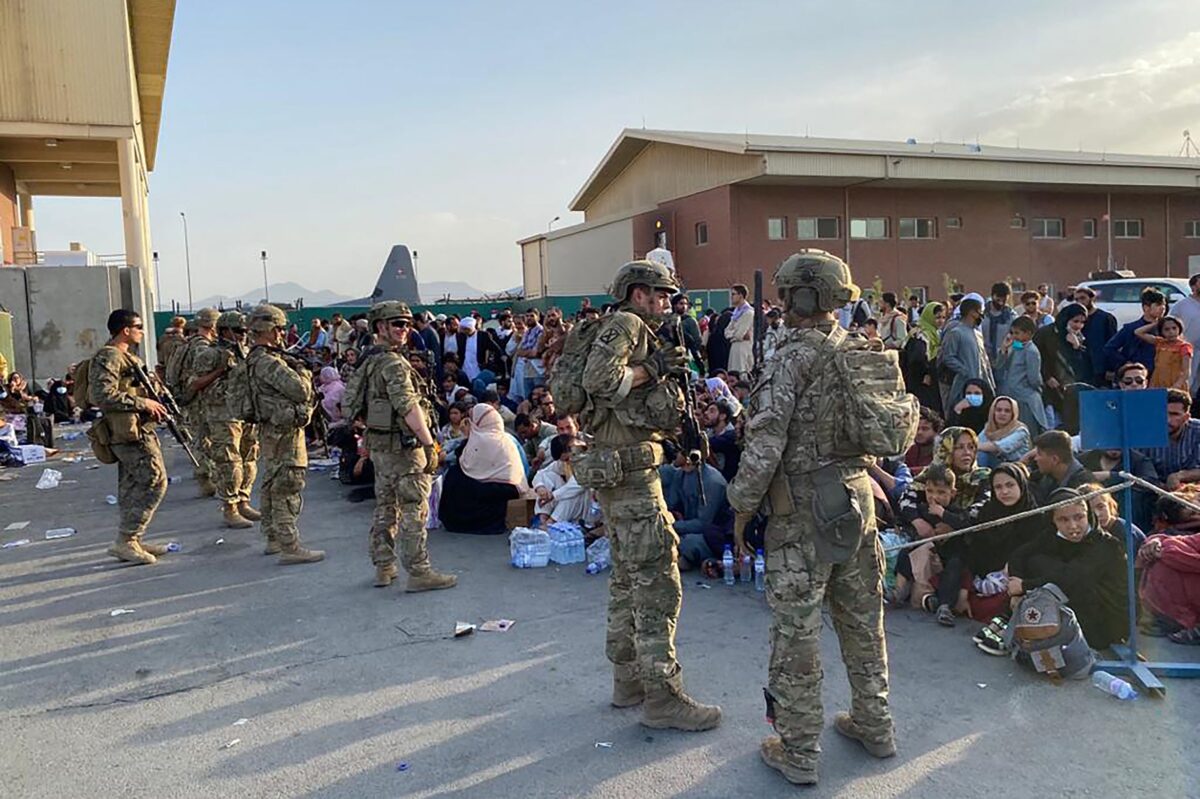 Just two days before, Biden told reporters at the White House that he was "aware of no circumstance where American citizens are—carrying an American passport—are trying to get through to the airport." His comments, however, didn't square up with the reports and video footage from Kabul, as well as Austin's and Kirby's remarks.
During a separate Sunday morning interview with CNN, Biden national security adviser Jake Sullivan pushed back on the notion that Biden and his defense secretary are contradicting one another.
"What the president has consistently directed his team to do, and what he has explained, in fact, in that very press conference, is that if there are any issues with the movement of Americans through the city, we have dealt with those cases one by one and resolved them, when that information is presented to us," Sullivan said.
The administration has also faced flack for not directing U.S. troops to try and rescue Americans who cannot get to the airport amid reports that the UK, France, and other NATO allies are doing so. The U.S. Embassy in Kabul on Saturday again advised Americans of possible "security threats" near the airport and advised citizens "to avoid traveling to the airport and to avoid airport gates at this time unless you receive individual instructions from a U.S. government representative to do so.
Over the weekend, to highlight the chaos in Kabul, at least seven were killed as crowds of people were trying to enter the airport, according to the UK Defense Ministry. There were also reports of Taliban members firing shots into the air to disperse crowds.