New Analysis
Many defense chiefs at the annual Asia Security Summit put the spotlight on China's repeated signaling that it will unify Taiwan by force.
Defense ministers and diplomats from over 40 countries were present in Singapore for the Shangri-La Dialogue, Asia's most vital security summit that lasted from June 10 to 12.
Speaking at the meeting on June 12, Chinese Defense Minister Wei Fenghe claimed that China must fulfill the unification of Taiwan with the mainland.
The communist regime will "spare no war and no cost to fight back any interference by outside forces," he said.
Wei stressed a similar resolve when he met earlier with U.S. Secretary of Defense Lloyd Austin on May 9.
Although China has been likely accustomed to declaring the possibility of war for years, given the current situation there is now more vigilance among nations.
Japanese Defense Minister Nobuo Kishi, after talking with Wei on June 12, expressed strong concern about the Chinese Communist Party's (CCP's) attempt to unilaterally use military force.
In response to recent joint aerial drills by Chinese and Russian bombers around Japan, Kishi described them as a "demonstration of force" against Japan.
U.S. Secretary of Defense Austin said on June 11 that the United States adheres to a one-China policy but firmly opposes "unilateral changes to the status quo by either side."
Austin criticized the CCP's military activities near Taiwan as posing a threat to regional security.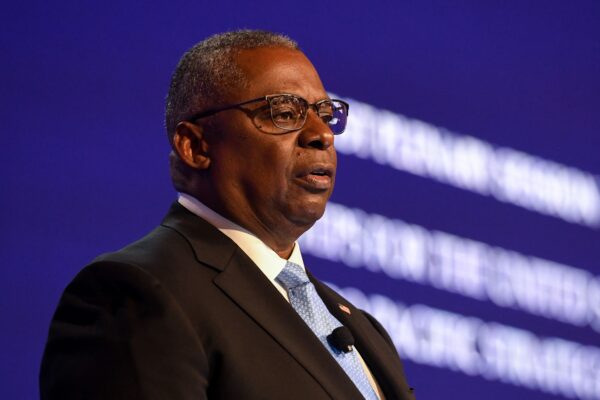 Japan, the United States, and South Korea issued a joint statement following their June 10 tripartite meeting, focusing on the importance of peace and stability on the Korean Peninsula and in the Taiwan Strait.
Japanese Prime Minister Fumio Kishida warned in his keynote address at the forum on June 10, that "Ukraine today may be East Asia tomorrow," calling for maintaining a "rules-based international order," pointing to CCP's aggressive ambitions in the Asia Pacific region.
Japan needs to strengthen its military capabilities to help the maritime security of Southeast Asian countries, he added.
Kishida's government has raised the country's defense budget to two percent of GDP, equivalent to that of members of NATO according to France 24 on June 10.
During his visit to the United Kingdom last month, Kishida said that the war in Ukraine is a Russian attempt to shake the foundations of the international order by force and called on the 40 countries in the Indo-Pacific region to consider it as their own business.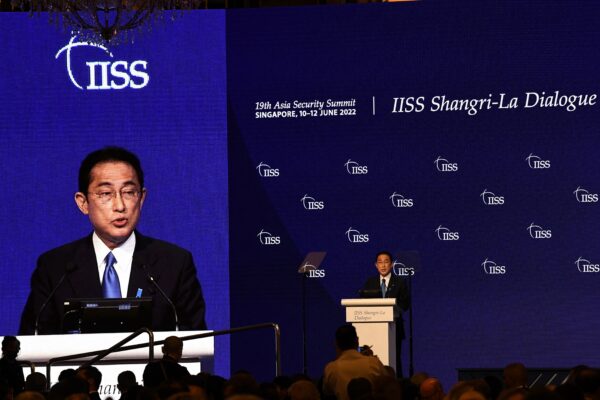 Not merely verbal threats, the CCP has recently made frequent moves of force in the East China Sea and the South China Sea.
Australian Defense Minister Richard Marles said on June 12 that the CCP is engaged in "the largest build-up of the military that we have seen since the end of the Second World War."
He said Australia will maintain its defense spending in order to support regional security and stability under international rules.
Marles told Bloomberg on June 13 that he agreed with Kishida on supporting the rules-based order established after World War II, citing that it underpinned the economic growth of both Asia and Australia.
On May 26, an Australian maritime reconnaissance aircraft was intercepted by Chinese warplanes over the South China Sea, a move the Australian side criticized as an "act of intimidation" by the Chinese military, Asian Times reported on June 7.
Malaysian Defense Minister Hishammuddin Hussein on June 11 talked about regional tensions, fearing that some recent incidents in the South China Sea could spiral into larger conflicts if they get out of hand.
On June 6, Canadian Prime Minister Justin Trudeau condemned as "provocative and irresponsible" the repeated interference by Chinese warplanes with a Canadian reconnaissance aircraft in international airspace near North Korea.
The reconnaissance aircraft was assisting the United Nations in the region to monitor North Korea's compliance with its nuclear agreement.