World War II concluded more than 75 years ago, and although there have been regional conflicts where Canadian soldiers have served since then, there's been no war that tested the willingness of all young Canadians to go to the front lines to defend freedom if called upon.
Retired Lt.-Col. John Selkirk, who spent decades in the reserves and also taught at the Royal Military College of Canada, expressed confidence that Canada would respond to a contemporary threat.
"In those two world wars, it was the nation in arms. It was a nation at war. It wasn't just the military, of course. It was industry and agriculture, and God knows what. We all knew that it was a big deal," Selkirk said in an interview.
"So would we do that again? I think we would if the threat was serious. And then it's up to the politicians really to get everybody onside."
Both world wars were fought abroad, yet Canadians made deep sacrifices. According to Statistics Canada, 611,711 enlisted to fight in World War I, and 418,052 were sent overseas. Of these, 56,638 died and 132,550 were wounded. In World War II, 730,635 enlisted and 411,052 went abroad. Of these, 22,910 made the ultimate sacrifice while 45,327 were wounded at the hands of the enemy.
Selkirk said today's Canadian Armed Forces have 7,000 vacancies alongside a shortage of necessary equipment, such as ships, aircraft, and ammunition, noting that the problem lies in years of inadequate defence spending for a country of Canada's size.
The members of the North Atlantic Treaty Organization (NATO), which includes Canada, agreed in 2014 to each work toward spending 2 percent of its GDP on defence by 2025. According to the World Bank's most recent figures, Canada's 2020 military expenditure was 1.4 percent.
However, Selkirk said various factors would help facilitate a strong Canadian commitment. One of those is Article 5 on the 1949 North Atlantic Treaty that formed NATO.
Article 5 states that an armed attack against any one or more member country in Europe or North America is considered an attack against all members, and each country will assist by taking action that it deems necessary, "including the use of armed force, to restore and maintain the security of the North Atlantic area."
Another factor is women's participation, Selkirk said, noting that "in World War II, we had a lot of women who had gone and who volunteered to do non-combat things. But now, women are full participants."
"[Overall] we could certainly match the numerical numbers from World War II, and indeed I think percentage-wise, we could do the same if the need arose," said Selkirk.
"This is not a particularly military country," he added, but "we would do it if we thought there was enough evil that needed to be eradicated."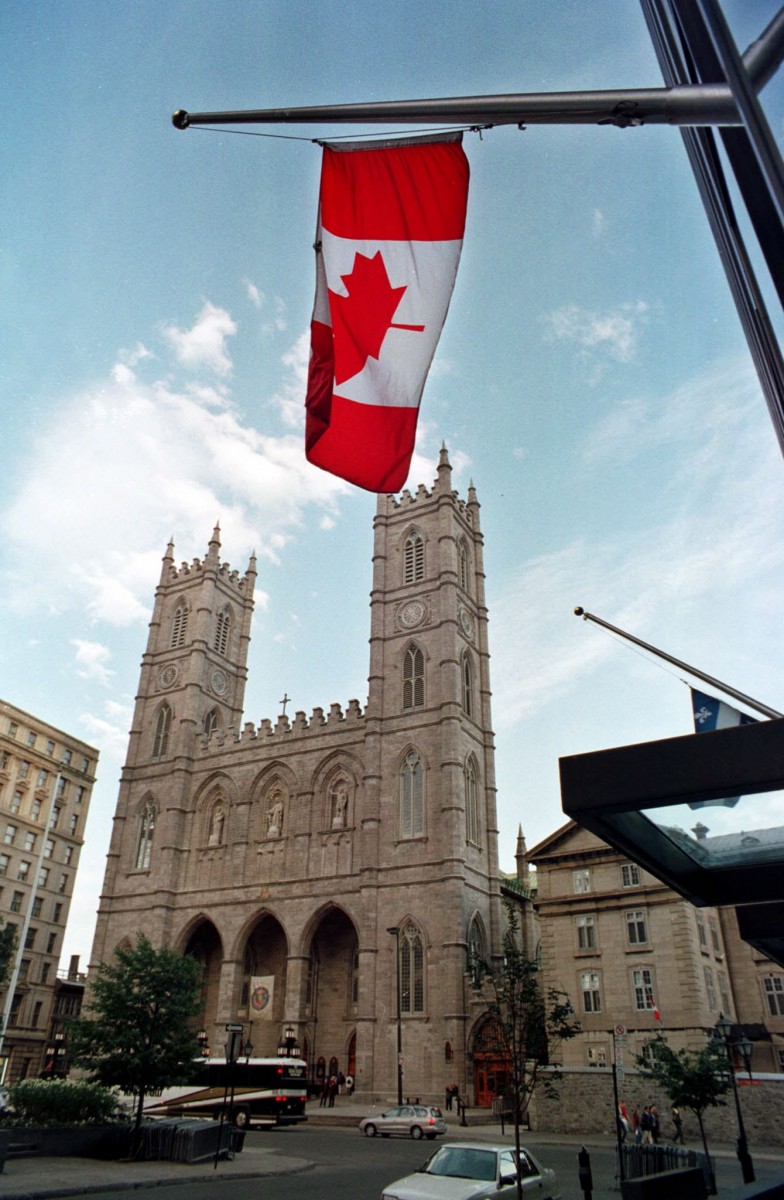 Canada Would

'Do the Right Thing'
Rob Huebert, a political science professor at the University of Calgary who specializes in defence issues, is similarly confident that Canada would respond.
He said that in Quebec and rural Western Canada, there was a similar sense of isolationism back in pre-war times as can be found in some parts of Canada today.
"There was a very strong strain of isolationism within Canada, definitely within Quebec, definitely within Western rural Canada. It was like, 'Well, look, if those Europeans want to be so stupid, let the Europeans do what they want,'" Huebert said in an interview.
"Once the Brits decided to go to war over [Hitler's invasion of] Poland, then, of course, there's no question but for us to go."
Aside from the Iraqi War, Huebert said, Canada usually follows her allies.
"I don't think that there's ever been that strong of a tradition in Canada to respond. We will do the right thing when called upon, there's no question whatsoever about it, but on our own, can you think of a time that we jumped ahead of the Americans or the British?" he said.
"I can't see us retaining an isolationism if there was a global conflict again. … Our tradition has always been that we'd rather not be involved, but once the war begins, we usually see it as part and parcel [of our obligations]."
Twenty-six thousand Canadians served in United Nations forces in Korea during the Korean War, which raged from 1950 to 1953 and in the three years Canadians remained as military observers. In all, 516 Canadians died there, with 312 of these deaths from combat.
Charlie Smith, now 92 years old and living in Moose Jaw, joined the Canadian army for three-and-a-half years, with the final 12 months spent in South Korea.
"What attracted me, I was just working on different farms, not learning anything. And they had an ad in the paper, 'Join the services, learn a trade, and see part of the world,' so that's what I did," said Smith, who was born in Davidson, Saskatchewan, and trained in Kingston, Ontario.
"I was there for a year … driving the tow truck and keeping the roads open," he said.
Asked if Canadians would rise to serve should there be another war abroad, Smith said, "I think they would," adding that "they have a lot of relations over there on both sides."