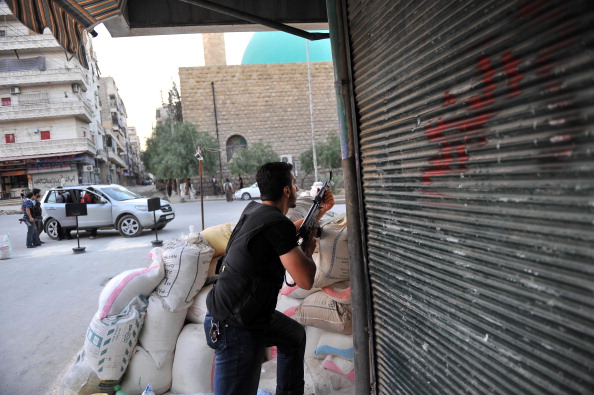 A high-ranking general in Syria's Republican Guard who defected recently broke his silence and told Syrians to unite and reject violence.
"Honorable Syrian army officers do not accept the criminal acts in Syria … Allow me to serve Syria after [President Bashar] al-Assad's era," Manaf Tlas, who was a Syrian brigadier-general and a close friend to Assad, said in a statement broadcast by Saudi-owned Al Arabiya television. He is the highest level military officer to defect during the 16-month crisis.
"We must all unite to serve Syria and promote stability in the country, rebuilding a free and democratic Syria," he said, adding that the "new Syria … should not be built on revenge, exclusion or monopoly."
Tlas defected earlier this month and French officials have confirmed that he is in France. Tlas did not say where he was staying amid speculation that he joined the ranks of rebel fighters or was living in nearby Turkey.
The comments come as the Syrian military deployed more troops to its second city, Aleppo, to reclaim parts that were taken by rebel fighters over the past week.
Thousands of soldiers are being deployed from Syria's border with Turkey to join the fighting in Aleppo, activists told the BBC.