The death toll has climbed in the central China city of Zhengzhou as it grapples with the aftermath of flooding, pumping water from tunnels, thick mud on roads, and cleaning up debris. More questions over the authorities' preparedness have been raised on China's social media.
Twelve million people in Zhengzhou city experienced severe rainfall since Saturday, and the city saw record-breaking downpour between 4:00 p.m. to 5:00 p.m. local time on Tuesday, with more than 201 mm (8 inches) in one hour, according to the meteorological authority.
The water on the street was almost waist high on Tuesday afternoon, but subways kept operating until a train was forced to stop due to water flowing into the tunnel. Over 500 commuters became trapped in darkness. Many experienced vomiting, shaking, and heavy breathing as water reached near the top of the carriage. According to the regime, a dozen passengers died.
Desperate videos and images from commuters overwhelmed social media this week.
"I heard a woman talking about her bank accounts and other arrangements to her families. I was thinking whether I should say something? I wanted to call so many people and had so many words to say … I only sent a message to my mom, 'mom, I am afraid I am going to die,'" a survivor who was stranded in the train for 150 minutes recalled about her experience on social media.
A post widely circulated on China's social media pointed out there were several chances for the tragedy to have been avoided.
"It does not happen immediately from water flowing into a tunnel, spreading to bottom of the track, submerging the track, stopping the train, cutting off the power supply of the train, reaching the evacuation platform, to no chance of getting help. There was time and chances. But decisionmakers 'didn't grasp it and hesitated,'" said a person with the penname Zhishi Cengjing.
Identifying as a person working in the subway industry, Zhishi Cengjing criticized that time was wasted in reporting to higher authorities "level by level." When they finally decided to take action, the water level was too high and they had to wait for the rescue team.
China's Ministry of Transportation on Tuesday ordered subway systems to "absorb the lessons of recent incidents." It warned them to stop operating trains and evacuate passengers promptly when facing extreme weather.
Public Scrutiny
As of Friday, the official death toll of the devastating flood in Zhengzhou climbed to 56, but videos circulated on China's social media indicate a higher figure, in which covered bodies were transferred from a tunnel by rescuers.
The July 20 deluge caught many off guard. According to the survivors, a 4 km (2.5 mile) long tunnel, Jingguang North Road, was inundated in five minutes.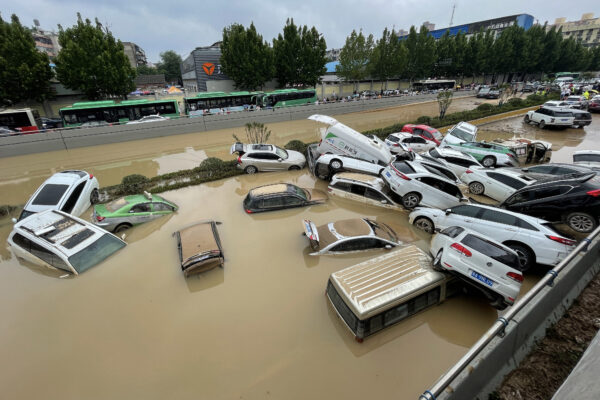 The scene has been blocked by the army while thousands of cubic liters of water are pumped up from the tunnel. Crowds who waited for news of their loved ones were dispersed by police.
The Zhengzhou Meteorological Agency repeatedly issued a red alert on Tuesday for heavy downpours from midnight on Monday. Local citizens questioned how prepared authorities had been for the deluge.
"The rain is so heavy that some places were flooded. It confused me why they did not alarm people with air defense warnings? … The alarm can warn people of the disaster," a man who gave his surname as Wang told the Epoch Times.
"Why did the authorities not stop the operation of subway and buses throughout the deluge? Why did they respond so late and not even order schools and companies to close temporarily?" Wang said on Friday.
The last red alert was issued at 4 p.m. on Tuesday. According to regulations in China, schools should be closed, and people need to stop working when a red alert is issued.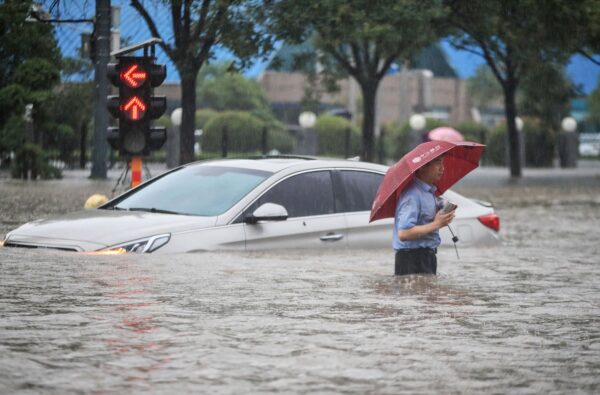 Luo Ya and Zhang Yujie contributed to the report.