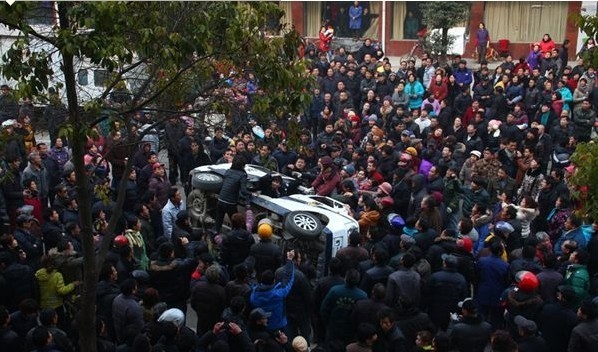 A mass protest erupted between police officers and locals in central China over the unexplained death of a pregnant woman in hospital. 
The pregnant woman, Li Liuli, was given a Caesarean section by staff at the Jianli County Central Hospital in Hubei Province more than a week ago, but the following day she suffered a cerebral hemorrhage and died on Jan. 17.
Relatives of Li's family gathered in front of the hospital with her body, demanding to know what caused her death, with a banner that read: "My newborn lost its mother to incompetent doctors."
Local Chinese Communist Party authorities sent riot police officers to take the body and scuffled with Li's family members. This prompted thousand of people to protest in front of the hospital, leading to more injuries and arrests.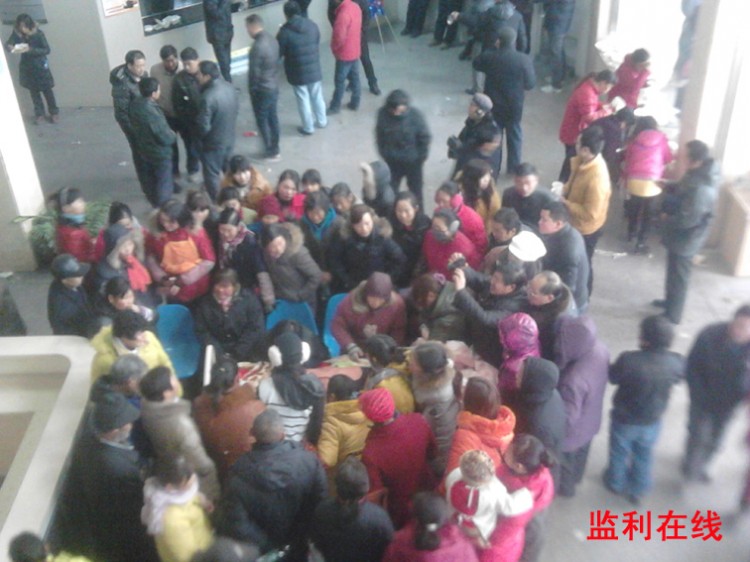 A police car was flipped over and several other police cars were smashed by angry demonstrators, witnesses told an Epoch Times reporter.
Mr. Li, a relative of the dead woman who did not give his full name, told The Epoch Times that police "beat up everyone they saw" during the demonstration after trying to take the woman's body away.
"Two of our family members were arrested and have not yet been released," he continued. "The body is now at the funeral parlor.
He added that local authorities simply took the body without adhering to the proper legal process, while "the hospital gave no explanation" about her cause of death," Li said. He added that the Chinese Communist Party is "too corrupt."
During the demonstrations, Li said seven or eight riot police and 100 plainclothes and uniformed police officers were dispatched. He estimated that between 7,000 and 8,000 people were gathered, some of whom were passing by and gathered around the commotion.
"The policemen hit everyone they could reach with batons; many people were beaten up so badly that their heads were bleeding and those injured are still at the hospital. And four or five people have been severely injured," a victim surnamed Li told The Epoch Times.
Read the original Chinese article.
The Epoch Times publishes in 35 countries and in 21 languages. Subscribe to our e-newsletter.