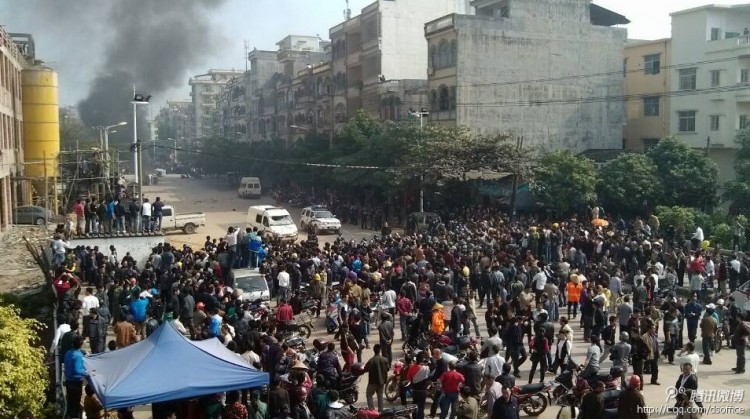 Customs officials in a province in China's southwest caused the death of a motorcyclist last Friday, infuriating bystanders and drawing a crowd of thousands, who vandalized police cars before being finally suppressed by riot police.
The incident underscores public anger with abuse of authority and corruption in the Chinese Communist Party, something that the new regime leader Xi Jinping has addressed in speeches, but which has become a culture among officials that experts say will be hard to change.
The incident took place in Guangxi Province on Dec. 7, after a group of customs officials at Fangcheng Harbor, Dongxing City, knocked a rider off his bike with their own vehicle, apparently while attempting to apprehend him.
Bystanders called for an ambulance, but customs officers prevented people from moving him. He soon succumbed to the injuries and the authorities were blamed for his avoidable death.
The victim's family members were also taken away by force at the site, after protesting against the treatment of the rider.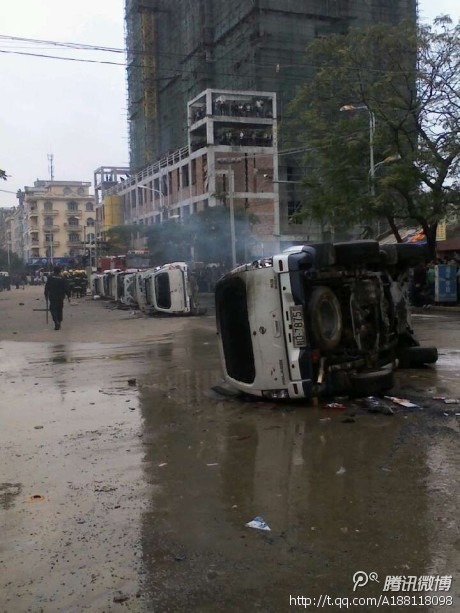 About a dozen police vehicles were vandalized by the enraged crowd after learning about what happened; the customs officials responsible were escorted by other members of the police.
Up to 10,000 protesters congregated, according to the Information Center for Human Rights and Democracy, based in Hong Kong; up to 20 police and customs cars were overturned, smashed, or burned.
"About 1,000 armed police and special police rushed to the scene, but dare not use violence to disperse the crowd. It lasted five hours until citizens dispersed," reported the Dongxing resident.
Mr. Yang, a local human rights activist, commented on the event: "Today, any illegal act of violence of the Chinese Communist Party (CCP) will arouse public anger and lead to a mass uprising. All fingers point at the CCP. This is the inevitable result of the CCP's extreme corruption and separation from the rule of law," he said.
He added that a number of security officials dressed in plain clothes and mingled in the crowd, taking photographs of protesters. "Retaliation is bound to happen [against protesters] in the future," Mr. Yang predicted.
State media carried short reports on the incident and characterized it as "minor," taking place while customs police were attempting to apprehend a man suspected of smuggling.
The Epoch Times publishes in 35 countries and in 19 languages. Subscribe to our e-newsletter.