A championship football game.
The crisp, autumn air. Feelings of nervous tension, anticipation and excitement among the players on the field.
And of course, the roar of the crowd.
These are unmistakable characteristics of high school football in Southern California—but for the players on one particular team, there is no roar, only silence.
California School for the Deaf, Riverside (CSDR) is a school for deaf and hard-of-hearing students, which includes the football team and the entire coaching staff.
Before this year, CSDR never had a football team reach a California Interscholastic Federation (CIF) championship game in the school's 68-year history, and had never even won a playoff game at all until 2019. But in the just-concluded season, the Cubs reached the CIF-Southern Section Division 2 8-man championship game.
They lost to Canoga Park's Faith Baptist on Nov. 26 in the title game and missed out on a perfect season, instead finishing with 12 victories and only the one defeat.
Coming up one game short of their ultimate goal, the players and coaches were disappointed but also proud of what they accomplished and the message they sent to the world.
Competing and succeeding against teams with players that can hear is not something on which CSDR's players and coaches dwelled. Communication among the players and coaches may be different than it is for hearing teams, but not something they consider a significant hindrance.
"I have a sign language interpreter with me during the games and that helps a lot to be able to speak to the ref, speak to the other coach, so without the interpreter I would definitely struggle," CSDR head coach Keith Adams said through a sign language interpreter. "Everything else coaching wise is completely normal as a hearing team."
The players and coaches use sign language to communicate with each other, and their method of operation worked like a charm for the first 12 games of the season—they won all 12 with an offense that averaged a remarkable 65 points per game. In the championship game, however, they put up only 22 points in a 74-22 loss. What seemed to affect them was not that they couldn't hear, but rather what they could see.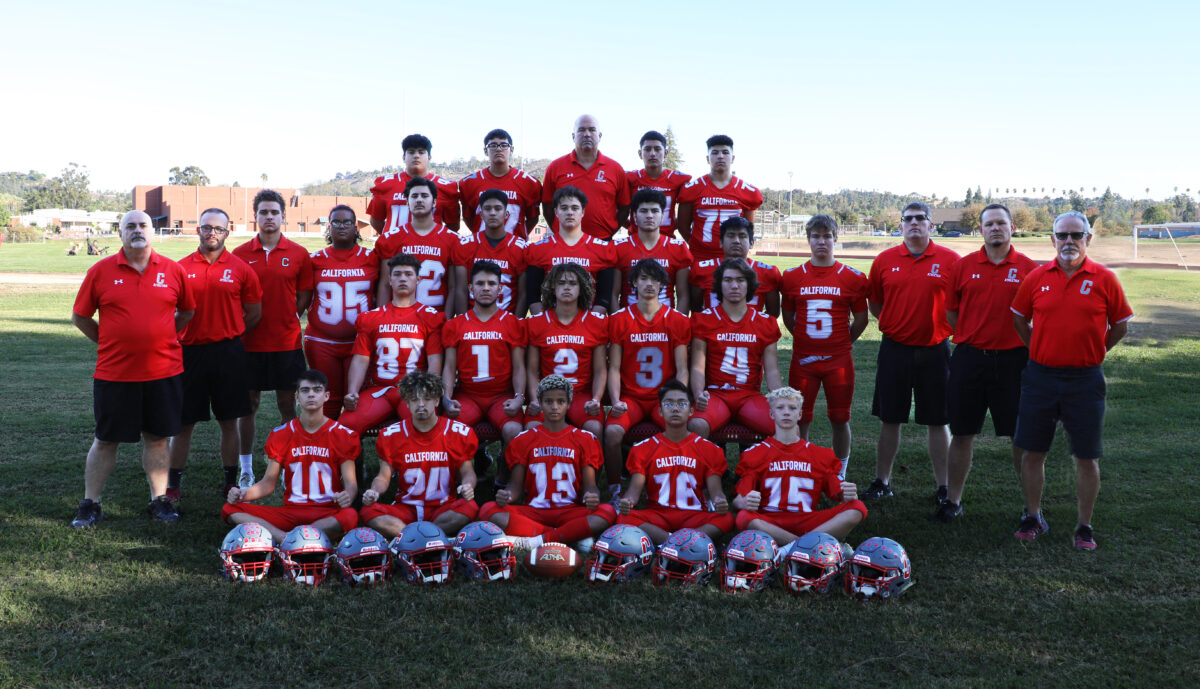 "The first quarter, our players were stunned," coach Adams said. "Mentally, they just weren't there. They've never seen the stands so full before, people cheered them on and told them to go for it, and I think it was a lot of stress for them. We had a lot of TV cameras, seven or eight cameras on our side on the sidelines, so it was a new experience for the boys, and it was really kind of nerve-wracking."
The Cubs fell behind 28-0 in the first quarter before they rallied to make it 28-22 midway through the second quarter. But that would be as close as they would get. The Cubs lost receiver Jory Valencia and quarterback/linebacker Trevin Adams to injuries in the second and third quarters respectively, effectively ruining any chance of a comeback.
It was a blow to coach Adams, not just because they were key players, but also because Trevin Adams is his son. Trevin, a junior, and his younger brother Kaden, a freshman, both play for the team.
Coach Adams and his wife were born deaf, as were Trevin and Kaden. The boys' younger sister, however, is able to hear.
Growing up, Trevin was coached by his dad, but in youth leagues he played for teams where he was the only deaf player.
"I didn't think it was any big deal, I just played the game," Trevin said through an interpreter. "It came down to practice. Sometimes it was lonely in the practices. I couldn't be a vocal leader on the team, I had to be a passive player and just follow along.
"But our team members treated me well, treated me like any other kid. Myself, I wasn't able to interact with them as much and it was more lonely, but actual games against other hearing teams, it was just like another game of football."
Trevin even said that not being able to hear during a game does have its advantages.
"For us, we're all the same," Trevin said of his high school teammates. "We're all deaf, and we all have that strong bond already. I think a huge advantage for us is the other team can't trash talk and get into our heads. There's none of that. You can trash talk all you want, we're not going to hear any of it. We're just going to move on with our game."
The Cubs run a spread option offense, with Trevin receiving the ball from the center in a shotgun formation. The center snaps the ball when Trevin motions with his hands, and the rest of the team reacts when they peripherally see the ball being snapped.
Trevin, who stands 6 feet tall and weighs 200 pounds, has one more crack at a championship in his senior season next year, after which, he'll be off to college and brother Kaden will take the reins as the quarterback.
"I'm grateful to take him under my wing," Trevin said. "We play the same positions, quarterback and linebacker. Sometimes I'll give him advice, I want to see my brother get better. I want to see him improve, I want to help him do good. When I see him succeed, I feel good as well."
After graduating next year, Trevin plans to go to Gallaudet University in Washington DC, the only university in the world where students live and learn using American Sign Language (ASL) and English. The school also participates in athletics in NCAA Division III, and Trevin is planning to continue playing football.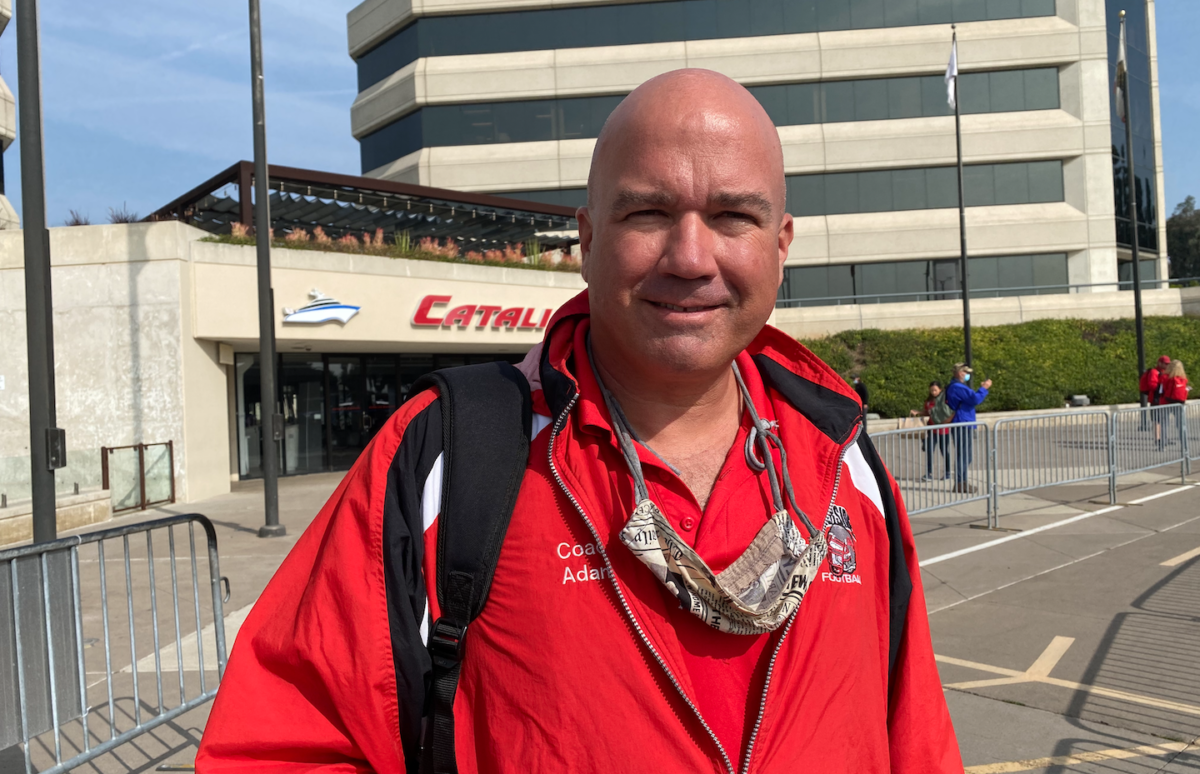 For now, coach Adams, Trevin, Kaden and the rest of the Cubs players and staff are enjoying being in the spotlight in the community.
"There's been a lot of high morale, people congratulating us, random strangers talking to me and my sons, telling us we did a great job," coach Adams said. "We've been at Blaze Pizza and people pay for our meals, we go to Chipotle and people pay for our meals. I have some friends and we went to a 50th birthday party at a bar … and a random person bought me a beer.
"Even the hearing community has embraced us. Stores have posted signs congratulating CSDR for a great season. Our local Ace Hardware store here is posting congratulations messages on the cashier check stands, so it's nice to see that whole community support and not just the deaf community."
Coach Adams says his team still has "unfinished business" with regard to finally securing the school's first football championship. But whatever happens next season or in the seasons to come, this year's team sent a message that has come across loud and clear.
"I think it proves we can play," Trevin said. "Regardless of whether we are considered to have a disability, we can play as good or even better than hearing teams. We are the same. Don't look at us any differently because we can't hear. We're just like anybody else."