KATHMANDU, Nepal—In a cluster of villages along Nepal's southern border with India, there was an air of calm before the storm late on March 31, as people went about their evening chores or prepared for dinner.
Within minutes, a ferocious windstorm swept through five farming villages in the southern lowland, leaving at least 27 dead and more than 600 injured.
The rare, pre-monsoon windstorm destroyed or damaged an estimated 3,000 houses that ranged from thatched roof to concrete dwellings, and left more than 10,000 people homeless.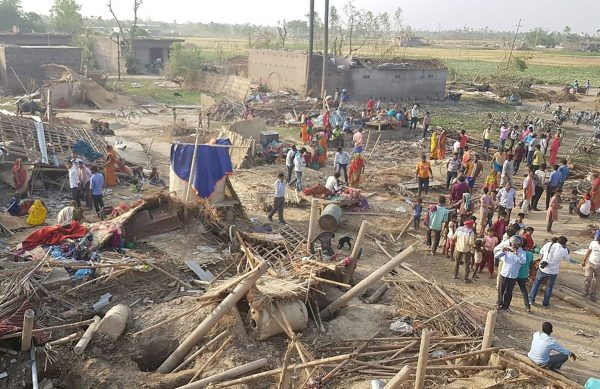 The storm left behind a trail of devastation, flattening houses, toppling trees, and flipping trucks and buses. More than 2,000 electric poles were toppled, rendering most of the area, including hospitals, without power.
Hospitals in the affected area have been overflowing with those who were injured. The provincial government on April 1 announced that families of the deceased would be eligible to receive 300,000 Nepali rupees ($2,725) in financial assistance.
'Many Lives Could Have Been Saved'
While Nepal has made strides toward early-warning systems for flooding during the annual monsoon season, the paucity of advanced, radar-enabled weather stations in the country could contribute to huge loss of life and property, in the case of disasters such as the one that occurred March 31, experts said.
In Nepal, thunderstorms usually occur from March to May, before the annual four-month monsoon season.
While thunderstorms are natural heat-abating systems, the availability of moisture causes the storms to become severe, said Madan Sigdel, an assistant professor at the Central Department of Hydrology and Meteorology of Tribhuvan University in Kathmandu.
"To prevent the loss of lives and property from windstorms, we need to find out where exactly it's developing. We need to observe its movements and identify the risks before they could turn into an extreme weather event," he said.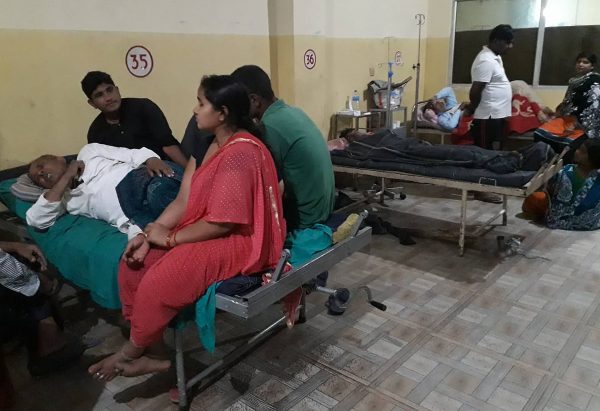 Speaking to BBC Nepali Service, Sarju Kumar Baidya, director general of the Department of Hydrology and Meteorology (DHM), said efforts to issue early warnings failed because of the limited technology in use.
"We are using common software to forecast weather, but we need to develop special software to forecast such events, which is not easy," he said.
Anil Pokhrel, a disaster risk management expert, however, disagreed, saying that forecasting windstorms is easier than other phenomena such as rainfall or snowfall. But what was missing was knowledge of the risks, communicating the risks, and responding to the event effectively.
He pointed out that different levels of government were tasked with carrying out these functions. "But there is an institutional lapse on the part of the government agencies," he added.
Amiri Lal Prasad, the chairperson of Feta Rural Municipality, one of the most badly hit villages, urged the provincial government and the federal administration in the capital Kathmandu to put systems in place so his constituents can reduce risks and be prepared for such disasters.
"The winds didn't kill people; it's the buildings and trees that crushed them. But had we known about it some moments earlier, many lives could have been saved by moving into stronger homes or purposefully designed shelters," he said.