At least 17 people have died in the northwestern area of the Democratic Republic of Congo, and now, authorities at the World Health Organization said it's officially an outbreak.
In a statement, the WHO's Dr. Peter Salama said the organization's "top priority is to get to Bikoro to work alongside the Government of the Democratic Republic of the Congo and partners to reduce the loss of life and suffering related to this new Ebola virus disease outbreak."
"Working with partners and responding early and in a coordinated way will be vital to containing this deadly disease," added Salama, who is the WHO Deputy-Director Emergency Preparedness and Response.
Ebola has been reported eight previous times in the Democratic Republic of Congo, which is the 11th largest country in the world by size. The country's eastern Ebola river gave the virus its name when it was discovered in the 1970s.
"Our country is facing another epidemic of the Ebola virus, which constitutes an international public health emergency," Congo's ministry said in a statement. "We still dispose of the well trained human resources that were able to rapidly control previous epidemics," it said, Reuters reported.
About a year ago, an outbreak of Ebola killed eight people.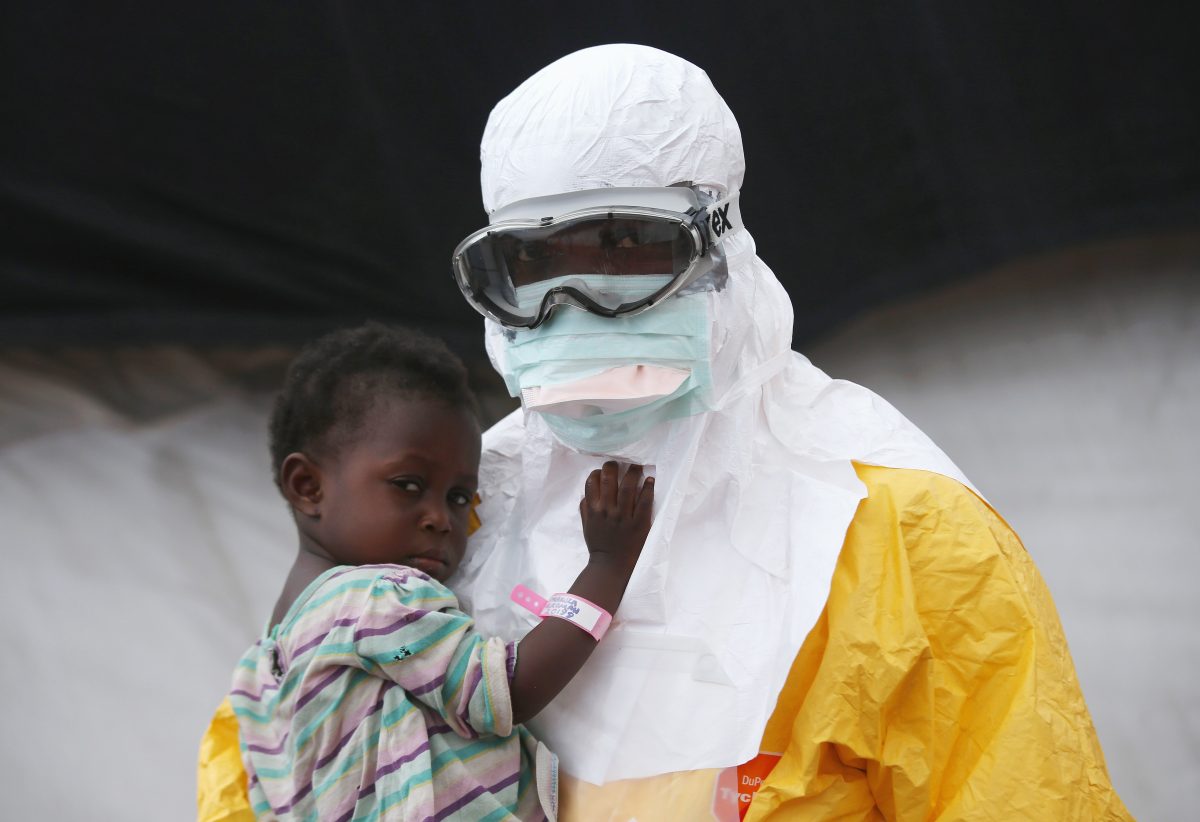 The ministry said this week that of the five samples that were sent to the National Institute of Biological Research in Kinshasa, two came back positive for the Zaire strain of Ebola, NPR reported.
"Since notification of the cases on 3 May, no deaths have been reported either among the [hospitalized] cases or the healthcare personnel," the Health Ministry statement added.
Reuters noted that Ebola is believed to be spread over long distances by bats as the animals can host the virus without dying. Then, they infect other animals that share trees with it. Then, it spreads to humans via infected meat.
According to the U.S. MedlinePlus website, Ebola is "severe" and "often fatal." It adds, "Symptoms of Ebola may appear anywhere from 2 to 21 days after exposure to the virus."
Some symptoms include red eyes, external and internal bleeding, rash, headache, joint pains, weakness, vomiting, diarrhea, stomach pain, fever, and more.
It notes that there's "no cure for Ebola. Treatment involves supportive care such as fluids, oxygen, and treatment of complications. Some people who get Ebola are able to recover, but many do not."
Two years ago, the worst Ebola epidemic in history ended, killing more than 11,000 people while infecting around 28,000 in Guinea, Sierra Leone, and Liberia.
"We know that addressing this outbreak will require a comprehensive and coordinated response. WHO will work closely with health authorities and partners to support the national response. We will gather more samples, conduct contact tracing, engage the communities with messages on prevention and control, and put in place methods for improving data collection and sharing," said Dr. Matshidiso Moeti, the WHO Regional Director for Africa, in a statement.
Recommended video:
"I Was a Communist Slave"