New York Police are investigating what they believe to be a homicide after a man's body was found rolled up inside a red carpet on Sept. 12.
The discovery was made by a man who spotted two feet protruding from the rug while walking past a Starbucks building in Harlem around 5:45 a.m, according to police.
The passerby, 36-year-old Israel Savage, alerted police to his discovery at the corner of West 145th Street and Bradhurst Avenue.
"I saw two feet, what appeared to be feet, they had socks on them, hanging out of a trash bag," Savage told the New York Post.
"There were multiple trash bags around this package, a cart, some cardboard, a carpet, and it was all taped. [It] Looked like the intention was to cover the whole thing. But the plastic had come off of the feet," Savage added.
The witness told the Post he opened the carpet up after getting a pair of plastic gloves from a Starbucks nearby.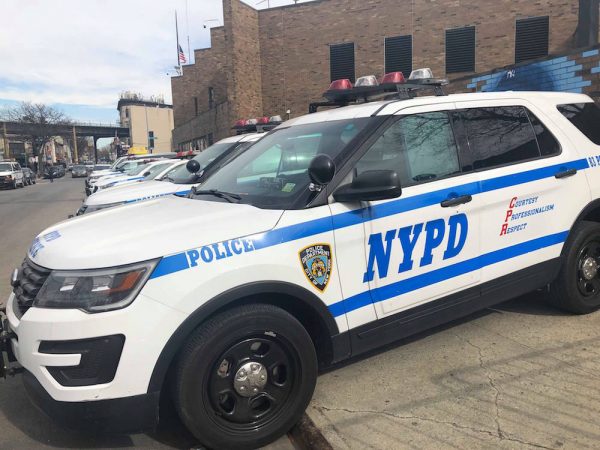 "I went to the head of the body, or the head of the package, and open up the carpet, and again I wanted to see if it was a false alarm, and the head of the package was covered in plastic. It was heavy," he said.
"I went over where the socks were and the sweatpants, and I separated the two, and it was what appeared to be a male leg, darker complected."
According to officers and medics who responded, the man was unconscious, fully clothed, was also wrapped in cardboard and had "potential wounds to the head" when they arrived at the scene, reported Fox News.
ABC 7 reported the man was found wearing a t-shirt and grey sweatpants.
The man, who is believed to be in his 20s or 30s, was pronounced dead at the scene. His identity is not yet known.
Officers told the outlet they aren't sure how the body ended up outside the chain coffee joint, or how long it had been there.
The NYPD's Chief of Detectives, Dermot Shea, told the Post that the incident is being treated as a homicide. No arrests have yet been made in connection with the incident.

A red shopping cart was found near the man's body which investigators believe could have been used to move and dump the remains outside the chain coffee shop.
Surveillance footage obtained by The Post shows two men wearing baseball caps pushing the trolley along a sidewalk near West 145th Street and Bradhurst Avenue containing what appears to be the corpse rolled in the carpet just after 2:30 a.m. Thursday.
The man's cause of death will be determined by the city's Medical Examiner.