Washington police are looking for a group of teenage suspects who assaulted a man outside Washington Hilton Hotel earlier this month.
The Metropolitan Police Department uploaded surveillance footage showing the assault to its official YouTube channel on July 24.
In a statement released on the same day, police said they are looking for suspects in the aggravated assault outside the Hilton in the 1900 block of Connecticut Avenue, Northwest.
The video was shot on a nearby surveillance camera on July 14, at approximately 1:00 a.m., according to the Washington police.  In the video, the male victim can be seen walking toward the revolving door of the hotel before he was approached and confronted by a male suspect, whom police believe is a teenager.
The situation quickly escalated to violence after the youngster threw a punch in the victim's face. The victim, staggering, tried to distance himself from the assailant, only to have another young male hit his head from behind, effectively knocking him down.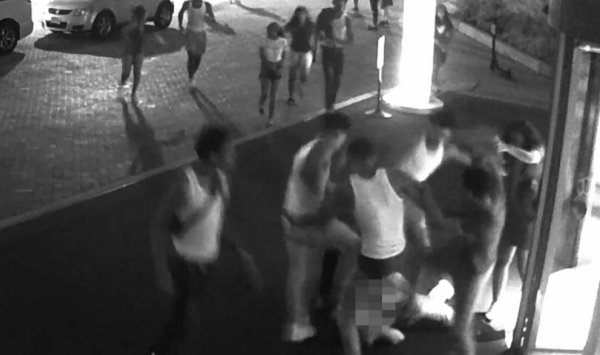 A group of about 14 teenage males and females then ran up and began repeatedly kicking and stomping the man who was helplessly lying on the ground on his stomach.
One of them stomped on his head, and as the group begins to leave, another female stopped to spit on the victim as he lied motionlessly on the ground.
The victim, whose identity remains unreleased, suffered non-life threatening injuries, police said.
The assault took place only steps from the site of former U.S. President Ronald Reagan's attempted assassination in March 1981.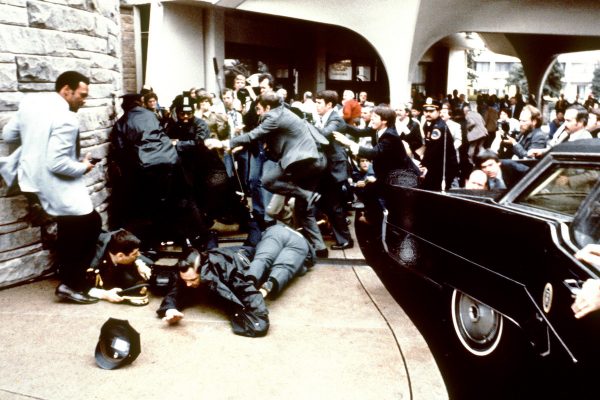 Washington police request anyone who can identify these individuals or who has knowledge of this incident to take no action themselves but call police at (202) 727-9099 or text his or her tip to the Department's TEXT TIP LINE to 50411.
"Crime Solvers of Washington, DC currently offers a reward of up to $1,000 to anyone who provides information that leads to the arrest and conviction of the person or persons responsible for a crime committed in the District of Columbia," said the statement.
Washington's criminal code defines aggravated assault as a person purposefully or knowingly causes serious bodily injury to another person, or under circumstances that demonstrate an extreme indifference to human life, a person intentionally or knowingly does something which creates a grave risk of severe bodily injury to another and as a result causes serious bodily injury.
Aggravated assault carries the penalty of a felony conviction, a fine of no more than $25,000, up to 10 years in prison, or both. Attempted aggravated assault also carries severe penalties of a felony conviction, a fine of up to $12,500, up to five years in prison, or both.