David Perdue, one of two Republicans in Georgia fighting to keep their U.S. Senate seats in runoff elections, defended the weekend phone call that President Donald Trump had with Georgia Secretary of State Brad Raffensperger to discuss the state's election results.
Perdue expressed shock that the call was leaked to the media.
"It's disgusting in my view," he said on Fox News. "But what the president said is exactly what he's been saying the last few months."
The call featured Trump, White House chief of staff Mark Meadows, and others who asked Raffensperger, a Republican, to probe election irregularities, asserting that Trump won Georgia. Raffensperger declined, telling the president: "The challenge that you have is—the data you have is wrong."
Perdue said that the Nov. 3, 2020, general election included some irregularities and Trump "wants some answers."
Perdue said neither Raffensperger—whom he has called on to resign—nor the state legislature have provided those answers.
Trump and others went to court, but "the courts have denied us hearings, saying it's more of a legislative issue," Perdue continued. "So what the president said in this tape today is no different than what he's been saying for the last few months."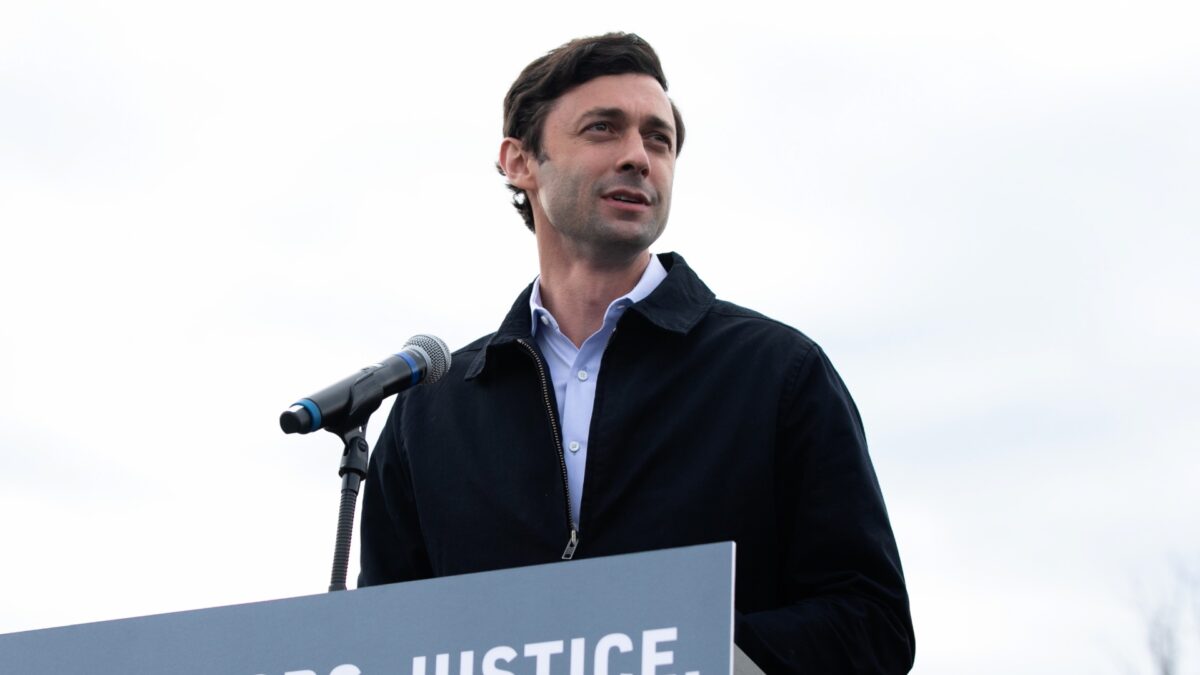 Democratic presidential nominee Joe Biden was certified the winner in Georgia, where another runoff is taking place between Sen. Kelly Loeffler (R-Ga.) and pastor Raphael Warnock.
Meanwhile, Democrat Jon Ossoff, a filmmaker who is vying for the seat Perdue held until Jan. 3, referred to the call while campaigning that day, saying that the president called Georgia's top election official and tried "to intimidate them to change the result of the election, to disenfranchise Georgia voters, to disenfranchise black voters in Georgia who delivered the state for Joe Biden."
"That is a direct attack on our democracy and if David Perdue and Kelly Loeffler had one piece of steel in their spines, one shred of integrity, they would be out here defending Georgia voters from that type of assault," he added.
While Perdue defended the call, Sen. Marsha Blackburn (R-Tenn.) said on "Fox & Friends" on Jan. 4 that it was "not a helpful call."