A woman is suing a safari park in Beijing after seeing her mother mauled to death by a tiger.
The mother was killed by the tiger last year when she attempted to save her daughter, who was attacked by the predator just moments earlier.
The daughter is now demanding a 1.55 million yuan payout ($235,000) from the safari park, according to Chinese state-run media.
Disturbing surveillance footage of the Badaling Wildlife World on July 23, 2016 shows the daughter, Ms. Zhao, step outside the car oblivious to the danger approaching behind her. Seconds later, the tiger drags her away.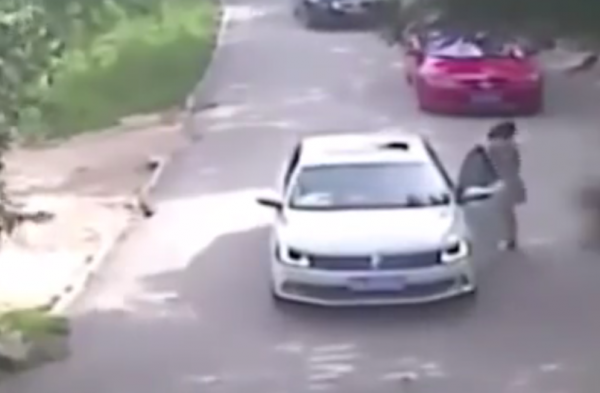 The daughter suffered severe injuries. When the mother, Ms. Zhou rushed out of the car to try and help her daughter, another tiger lept out and killed her, the Associated Press reported.
Ms. Zhou's husband was also present and it is thought he tried to save the pair, according to the Daily Mail. Staff at the safari park rushed to save them, but the mother died.
Badaling temporarily shut down without mentioning the attack. But authorities in Yanqing District, where the park is located, did confirm the day the tragedy took place.
A woman at the park didn't comment on the attack to the Associated Press, but said that the park was closed for two days because of the heavy rain.
Entry to the 6,000-acre safari park is about $7 and visitors are allowed to either drive through the park on their own or join tour groups. It is located near a popular section of the Great Wall in northwestern Beijing.
Source: National Geographic
The 1.55 million yuan payout reportedly included 1.25 million yuan to cover the mother's funeral cost, life expenses for dependents, and compensation for her family members. It also included compensation for her daughter, including surgery fees, that came to about 310,000 yuan, according to the Daily Mail.