The daughter of former Maryland democratic lawmaker Tawanna P. Gaines has been charged with federal wire fraud, accused of using her mother's campaign funds for her personal benefit.
Anitra Edmond, 43, was charged by federal prosecutors on Monday, Oct. 28 in the U.S. District Court in Greenbelt, less than two weeks after Gaines, 67, pleaded guilty to the same charge.
Less than a week before the former lawmaker was charged, Gaines resigned from the Maryland House of Delegates, where she had served since 2001.
Gaines admitted to spending $22,000 in campaign donations to pay for personal items and services such as hair appointments, an Amazon Fire TV stick, a cover for her swimming pool, and dental work.
According to court records, since 2005 her daughter Edmond had been the treasurer of "Friends of Tawanna P. Gaines," the Prince George's County Democrat's campaign committee. The files state Edmond failed to disclose contributions on state campaign finance reports, and that she violated campaign finance laws in Maryland by misusing funds between November 2012 to about June 2018.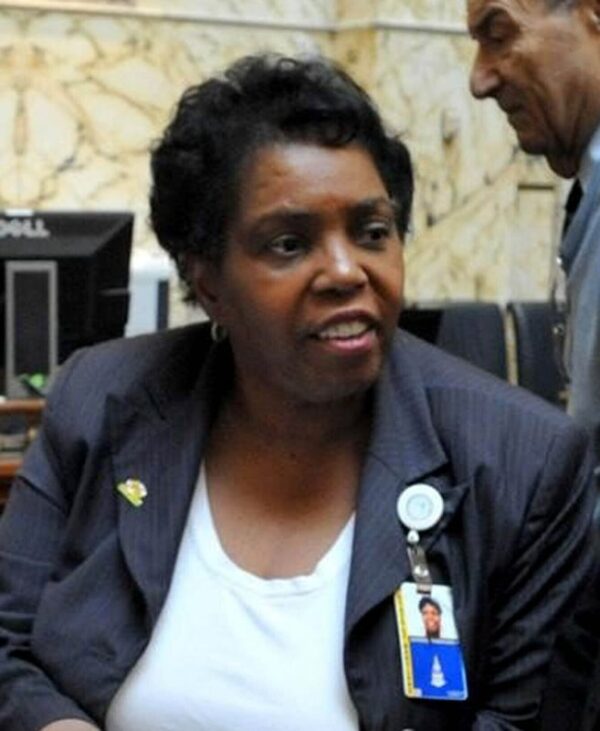 The court papers do not show how the funds which Edmond allegedly misused were spent, the Washington Examiner reported.
Stuart Berman, an attorney for Edmond, told The Washington Post that he and his client have no comment.
If Edmond is found guilty, prosecutors will seek at least $35,188 in forfeiture against her. She has been scheduled for an initial appearance and arraignment on Nov. 18.
Meanwhile, Gaines has been ordered to pay $22,500 in restitution and faces eight to 33 months in prison as part of her plea deal. The 67-year-old is set to be sentenced on Jan. 3 by U.S. District Judge Theodore D. Chuang. Chuang said her sentence will depend on the court's calculation of her criminal history.
After Gaines's plea hearing, she told reporters she takes "full responsibility" for her actions.
"I don't want any of you to judge the Maryland General Assembly by that. There are honorable people working there. I want to apologize to them for putting myself in this position," she said.
Gaines is the third Democratic state delegate from Prince George's to plead guilty or be convicted of misconduct in federal court since 2018, Washington Post reported. Former state lawmakers Michael Vaughn and William A. Campos accepted bribes from businesses which sought legislation to expand liquor store sales in the county. They are currently serving four and four-and-a-half-year sentences in federal prison respectively.
The Associated Press contributed to this report.