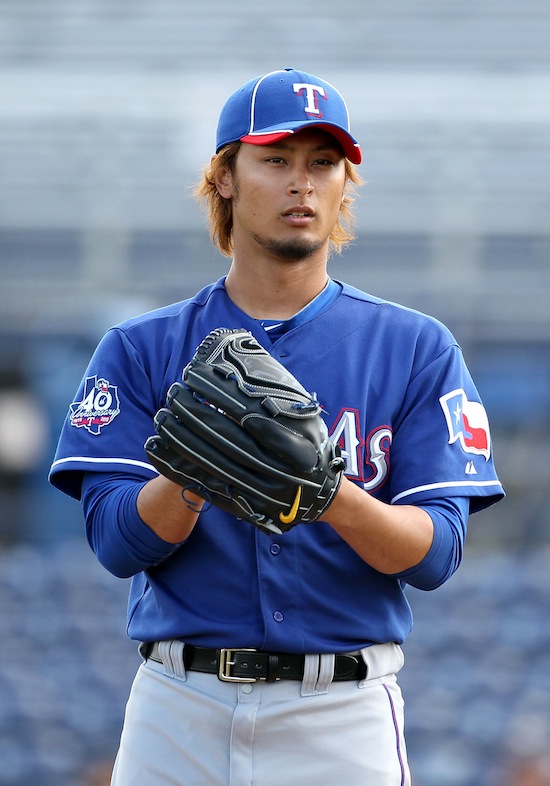 Texas' Yu Darvish fanned three batters in his spring training debut Wednesday. The 25-year-old from Japan pitched two scoreless innings against San Diego, allowing two hits.
"That feeling, that intensity is still not in midseason form, but I was happy to throw," Darvish said, according to MLB.com.
The Rangers are banking on Darvish to become the team's number-one starter after committing more than $100 million this past offseason between his posting fee ($51.7 million) and his six-year contract (worth $56 million).
Darvish went a combined 76-28 over the past five seasons in Japan's Pacific League, with an ERA of 1.72. But historically not many pitchers have been able to duplicate their Japanese pitching success in the major leagues.
"I have not seen a glitch yet," Rangers manager Ron Washington said. "He participates in everything we do and he does it to the best of his ability and that's a trait Japanese players have."