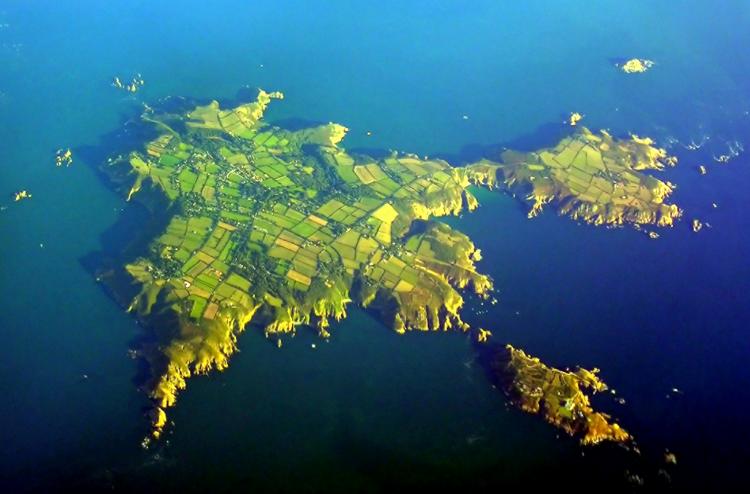 Sark, one of the Channel Islands between England and France, was designated as the world's first "dark sky island" on Jan. 25 by the International Dark-Sky Association (IDA).
IDA announced the isle as a Silver Tier International Dark-Sky Community at the same time Hungary's Hortobagy Starry Sky Park received Silver Tier status.
A "dark sky community" means an inhabited area that has very little light pollution and hence a darker night sky, making it a prime destination for viewing the stars.
Both sites were recognized for their exceptional conservation plans, according to an IDA press release, which aim to keep light pollution to a minimum.
There are already two dark sky communities and five parks worldwide, including Zselic National Landscape Protection Area, which is also in Hungary.
Sark is 3 miles long and 1.5 miles wide, with 40 miles of picturesque coastline. The Milky Way is highly visible as there is no street lighting and no motor vehicles except tractors.
Sark's government said it would adhere to present and future IDS Community lighting requirements, with only limited use of residential and commercial illumination.
Steve Owens is chief coordinator of the island's outdoor lighting management plan and a member of the British Astronomical Association's Campaign for Dark Skies.
"It was clear to me when I began working with the community on Sark that they realize how precious and rare their view of the night sky is," Owens said in the release.
The move to get the island designated as "an International Dark Sky Place was really supported by everyone on the island, and great efforts were made to improve lighting, both by individuals and businesses, who see the benefit of astronomy as a way of supporting the local economy during the winter," Owens added.
With the new designation, he hopes that more stargazers and tourists will come to the island year-round.
"I think that Sark is about to see a boom in astrotourism, especially in the winter months," Owens told the BBC.
Each year the island already attracts up to 40,000 tourists interested in learning about its history and culture, which is like experiencing a step back in time, the release said.