Three children of retail billionaire Anders Holch Povlsen were killed in the attacks in Sri Lanka on Sunday, April 21, according to a spokesperson for his company.
The Danish entrepreneur owns clothing company Bestseller, which is the biggest shareholder in British fashion retailer Asos with a stake of over 26 percent. He also owns a 10 percent stake in German online retailer Zalando.
"We can confirm that Anders lost three children in the attack," Jesper Stubkier, Bestseller's communication manager, told CNN.
Stubkier declined to comment further, citing the need "to respect the privacy of the family." Holch Povlsen and his wife, Anne, have four children, according to Danish media.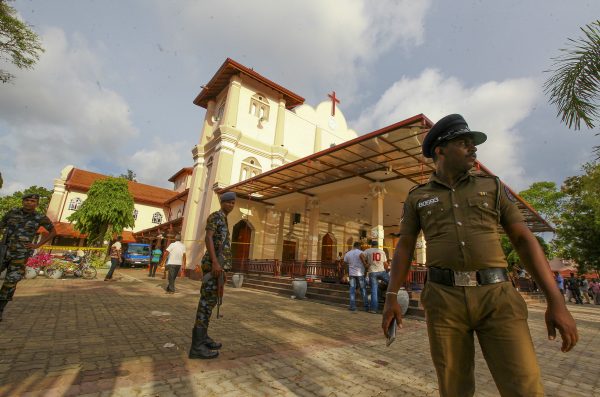 At least 290 people died in the wave of bombings across Sri Lanka on Easter Sunday. At least 39 of those killed were visitors from countries including Turkey, India, the United Kingdom, and Australia.
No group has yet claimed responsibility for the attacks. A government minister described the coordinated bombings as a "brand new type of terrorism," after a decade of relative calm in Sri Lanka.
Danish media reported that Holch Povlsen was in Sri Lanka with his family on vacation.
Holch Povlsen is worth $5.7 billion, according to the Bloomberg Billionaires Index. That makes him the 304th richest person in the world.

Bestseller has 2,700 stores in 70 countries and reported sales of €3.3 billion ($3.7 billion) in the financial year ended 2018. The company has 17,000 employees and its brands include Vero Moda and Jack&Jones.
Holch Povlsen also owns a 50 percent stake in Bestseller Fashion Group China, an independent company that has more than 7,000 stores in the country.
He has been a member of Zalando's supervisory board since 2013.
The billionaire's interests go beyond fashion and retail. He and Anne are among the biggest private landowners in Scotland.

In 2007, the couple founded Wildland, a conservation and sustainable development company through which they've invested in a number of properties.
The couple say on their website that they want to restore the Scottish Highlands "to their former magnificent natural state and repair the harm that man has inflicted on them."
The couple has already restored a number of properties, and they planned to rehabilitate others while protecting archaeologically important structures found on their land.
According to the Wildland website, they have also acquired vast mountain areas in Romania to protect them from exploitation such as logging, resource extraction, and urbanization.
Prior Warnings
Sri Lanka's Prime Minister Ranil Wickremesinghe said that officials had received warnings of planned attacks against churches on Easter Sunday about 10 days prior to the bombings, noting the warnings named the Jamath group.
"A foreign intelligence agency has reported that the NTJ (National Thowheeth Jama'ath) is planning to carry out suicide attacks targeting prominent churches as well as the Indian high commission in Colombo," one alert that officials received stated.
President Donald Trump and other world leaders sent their condolences to those who died in the attacks and the U.S. State Department issued a travel advisory on Sunday warning Americans to exercise increased caution if traveling to or within the country.
"Terrorist groups continue plotting possible attacks in Sri Lanka. Terrorists may attack with little or no warning, targeting tourist locations, transportation hubs, markets/shopping malls, local government facilities, hotels, clubs, restaurants, places of worship, parks, major sporting and cultural events, educational institutions, airports, and other public areas," it added.
NTD News reporter Zachary Stieber contributed to this report.