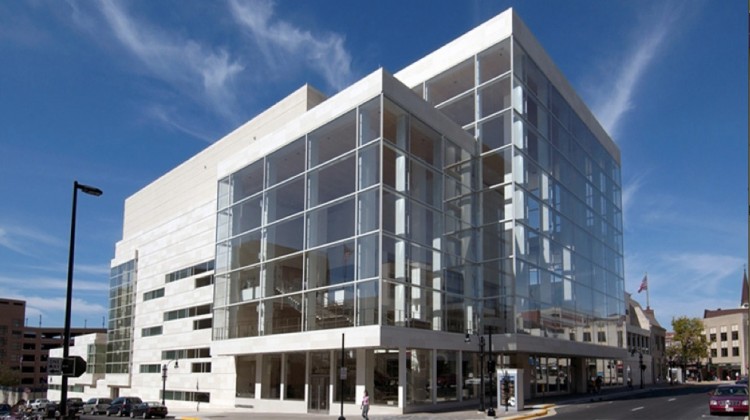 MADISON, Wis.—"It's wonderful, beautiful, the costumes, the choreography," said Mary Katic after she and her daughter attended Shen Yun Performing Arts Touring Company's performance on Wednesday evening, April 4.
Ms. Katic should know something about dance. She is the owner of Mary's School of Dance in Madison and has taught ballet, tap, jazz and Polynesian dance in the Madison and Oregon areas for the past 30 years.
"I brought 17 people from my studio, students and parents and they all loved it. They thought it was wonderful," Ms. Katic said.
Shen Yun brings classical Chinese dance, a complete system of dance with thousands of years history, wherever it tours.
Despite her expertise, Ms. Katic learned something about dance she didn't know from watching the performance. She didn't know that gymnastics originated from classical Chinese dance.
Both Ms. Katic and her daughter, Christina, enjoyed the music, too, and its all-original compositions, presented seamlessly by Western and Chinese instruments playing together in a full orchestra.
"It's amazing how everything flowed together. It's very well done, the music, the dance, the humor, and the singers were wonderful," Ms. Katic said.
"That's the first time I ever heard opera singing in Chinese," Christina added.
Christina explained that she really enjoyed the dance Qing Imperial Guards and Sleeves of Silk. "So beautiful," she said.
"I know how hard it is to dance with a prop—the fans, the rhythm that they had, not only as they were doing the steps and following the music, but to have the rhythm with the fans opening and closing and making that click noise and the scarves—they threw them up and caught them—that move was just beautiful," Christina said.
Ms. Katic enjoyed Snowflakes Welcoming Spring and described a conversation that some of those she brought had about the handkerchiefs the dancers toss up and spin.
The pair also commented on the colorful Shen Yun costumes. "All of the costumes, all of the skirts—I kept thinking of who made them?—the way that they flowed, gorgeous," Christina said.
The animated digital backdrop also appealed to Ms. Katic. It creates an interactive element between the dancers onstage and their environment: "When they jump off the back and then they pop right back up on the screen, that was so cool—technology. They incorporated technology into everything; the whole show was amazing."
Christina shared that she appreciated one piece about modern China, The Choice, a dance in which a young man who is a policeman in China must choose whether to protect his close friend from college. She is a follower of Falun Dafa, which has been persecuted in China for more than a dozen years.
It almost made her cry, and she felt its intention was to make the audience think about something deeper than just the beauty of traditional dance.
In fact, the mission of Shen Yun is to bring 5,000 years of Chinese culture to the stage through music and dance.
"Five thousand years of Chinese [culture], they did a good job of putting it together from the beginning to modern day," Ms. Katic said.
Would the pair want to see it again? "Now that I've seen it, next year, if they come again, I'll tell my students." They may be bringing another group of students.
Reporting by Catherine Wen and Sharon Kilarski.
Shen Yun Performing Arts, based in New York, has three touring companies that perform simultaneously around the world, with a mission to revive traditional Chinese culture. Shen Yun Performing Arts Touring Company will next perform in Calgary, Canada, April 8-9.
For more information visit ShenYunPerformingArts.org