Former Victorian Premier Jeff Kennett has called on Daniel Andrews to hold himself and his cabinet accountable for their decisions that lead to the second outbreak of the COVID-19 virus in Victoria.
Kennett believes Andrews must face responsibility at the Hotel Quarantine Inquiry on Sept. 25, and clarify who was accountable for each decision.
"Today is going to be a fascinating day are we going to have a premier who admits that he's run a show on his own. Is he going to name his ministers, or like his ministers he's simply going to say, I know nothing," Kennett told Nine Network's Sunrise on Sept. 25.
"He will admit that he ran the whole show on his own, and therefore has got to accept responsibility, and he will resign."
After 28 days of the inquiry, senior officials have yet to state who made the call on using private security instead of the police or the Australian Defence Forces to guard overseas returnees in the quarantine program.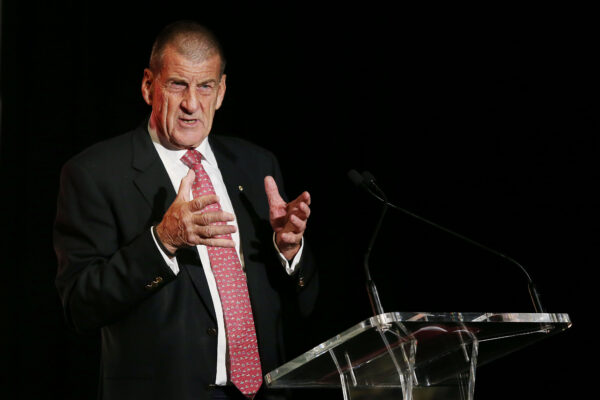 Andrews formed a COVID-19 response team of eight ministers in early April. Kennett said, now they tell the board that they know nothing.
"All of the ministers and all of the heads of public service have now been saying before this sham inquiry, we know nothing," he said.
"How much confidence, does that give you the public about what they're going to do in the next eight months if they can't remember what they did in the last month. We are in a situation I have never been in, in my life," Kennett said.
Kennett said to uphold the values of a Westminister system of democracy, the elected government of Victoria had to take responsibility for their decisions.
Victoria has recorded over 750 deaths since the June virus outbreak. The second CCP virus wave predominately came from community transmission originating in Melbourne quarantine hotels Rydges on Swanston and Standford Plaza. To combat community transmission, the government implemented a harsh set of restrictions which has led to a significant economic downturn.
Follow Alex on Twitter @alexcjoseph1