A dam collapse at a gold mine in Russia left at least 15 people dead, officials in Siberia have confirmed as rescuers on Oct. 20 were attempting to locate survivors.
Six people are unaccounted for after the dam collapsed near the Seiba River in Krasnoyarsk, located about 2,500 miles from Moscow, CNN reported, citing the Russian Emergencies Ministry for the Krasnoyarsk Region.
The dam wasn't approved or registered for use by Rostechnadzor, the Russian agency for technological and ecological oversight, The Associated Press reported.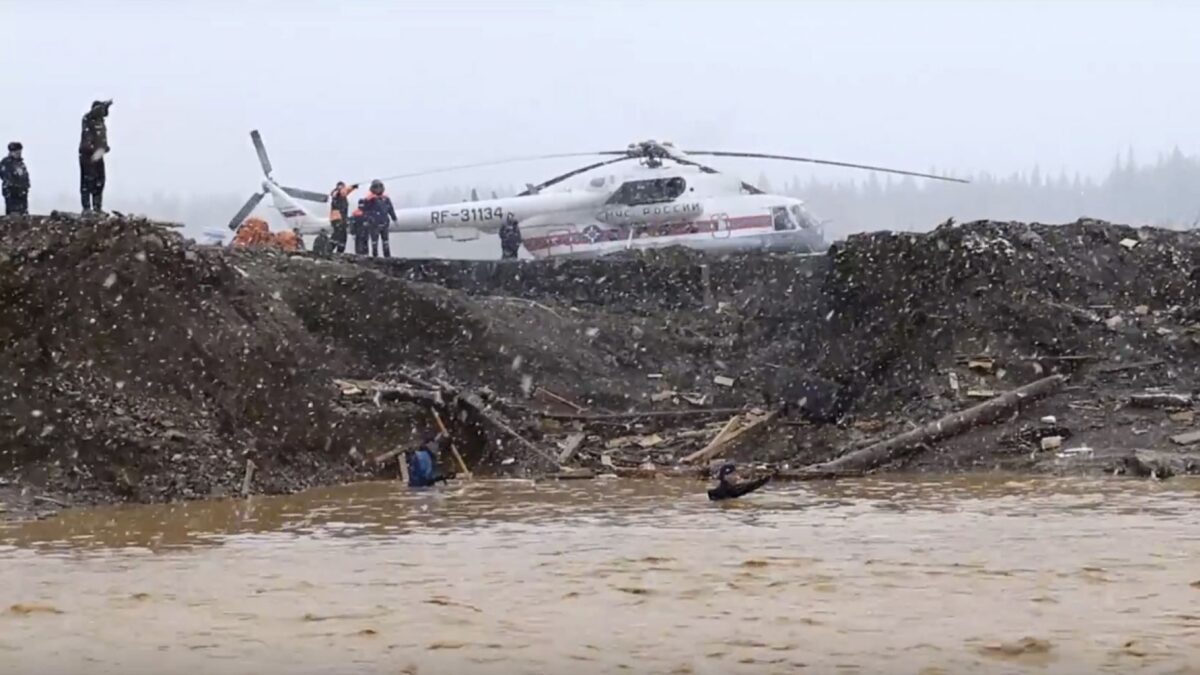 "The hydrotechnical structure was built in a makeshift way, as I surmise, in violation of all conceivable and inconceivable standards," said Yuri Lapshin, chairman of the Krasnoyarsk regional government.
The dam belonged to a company named Sibzoloto, CNN reported, citing the agency.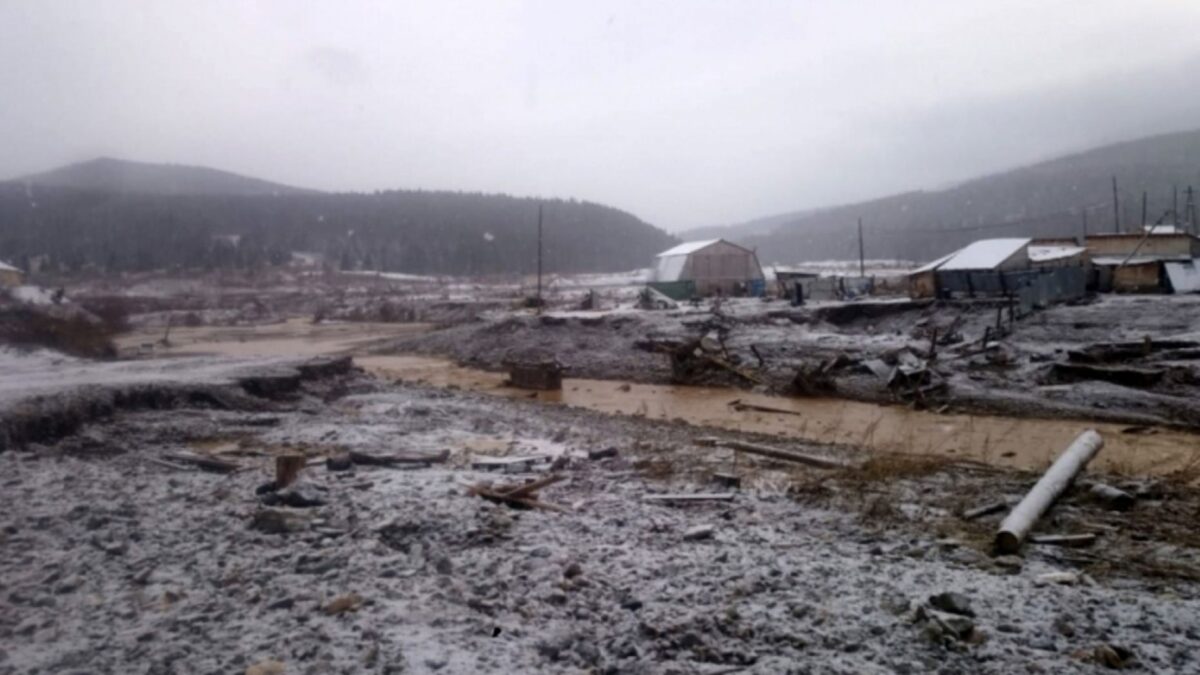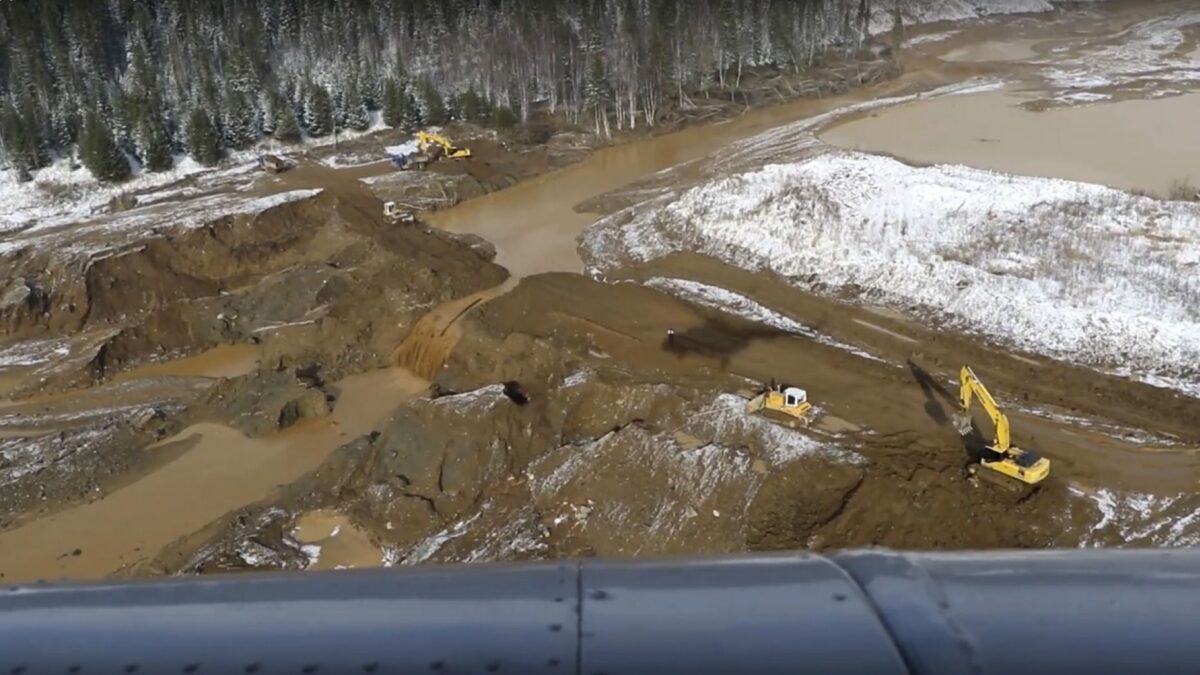 About 40 people and 12 pieces of equipment were involved in the search-and-rescue operation, the Siberian Times reported. Another unit consisting of 200 people, Mi-8 and Mi-26 helicopters, and other equipment was sent to the area.
The Emergencies Ministry, in detailing the collapse, said that the "dam burst around 2 a.m. Moscow time (6 a.m. local time), and flooded several dormitories."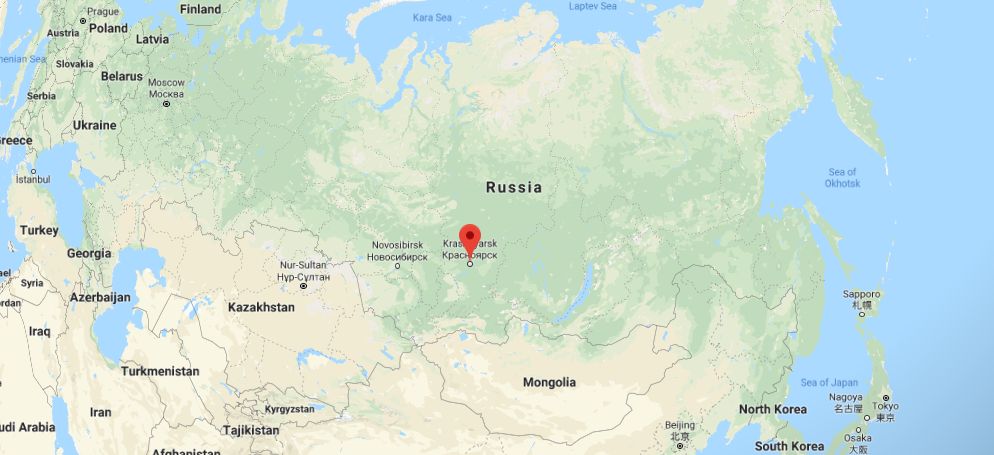 "We don't know yet exactly how many people were inside, nobody did a count," the agency said in a statement, according to The Siberian Times. "Perhaps some had left the buildings when it happened."
Russian officials said that five illegal dams were constructed at the gold mine, AFP reported. "It was established that the dams had been built illegally without any permits," investigators said.
Other details about the matter aren't clear. A criminal investigation is underway.
President Vladimir Putin ordered that measures be taken to aid those who have been affected, The Guardian quoted Kremlin spokesman Dmitry Peskov as saying.
Sibzoloto produced about three tons of gold in 2018, said Sergei Kashuba, the head of Russia's Gold Industrialists' Union, according to the Guardian. Last year, Russia unearthed a total of 314 tons of gold.