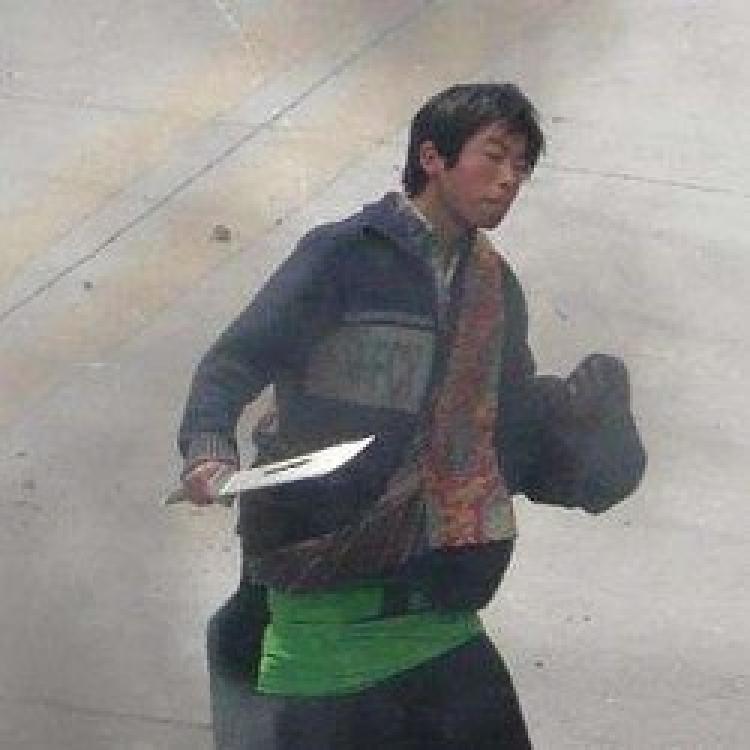 BERLIN—As the 50th anniversary of the Tibetan Uprising Day approaches, Tibet's spiritual leader, the Dalai Lama, warns that Tibetans are dissatisfied with China's rule and conflicts may erupt at any moment. The Dalai Lama also accused the Chinese Communist Party's (CCP) police of staging violent riots last year.
During his interview with Frankfurter Rundschau, the Dalai Lama said that Tibetans' frustration and anger toward China are gradually increasing. At the same time, many ethnic Han Chinese have purchased weapons and are ready to fire. The Dalai Lama said that he is very worried that conflicts may suddenly arise.
The Dalai Lama also alleged that the riots in March of last year were staged by the CCP military and police to frame Tibetans. The Dalai Lama pointed out that a source witnessed unidentified "Tibetans" being trucked into Lhasa on March 12 and 13 last year. Those unknown people set fire to buildings.
Last March, the Chinese official media reported scenes of Tibetans burning houses and throwing stones. The Dalai Lama said that the on-site military police did not intervene because the riot was staged by them. They just wanted to broadcast a violent image of Tibetans around the world.
According to the Dalai Lama, many Tibetans have been arrested and tortured by the CCP. He believes the CCP's strategy is to destroy their language and culture.
Despite the tense situation, the Dalai Lama called on Tibetans to avoid violence and revolt and not give the CCP excuses to continue their strict polices.
He also called on Beijing to grant real autonomy in Tibet because Tibetans hope to preserve their own culture and national identity.
March 10 will mark the 50th anniversary of the 1959 Tibetan Uprising. Demonstrations are planned to be held in front of Chinese agencies in Berlin, Frankfurt, Hamburg and Munich on March 10.
Read original article in Chinese
Related Articles:
Chinese Regime Implicated in Staging Violence in Lhasa
Will Chinese Regime Silence Media's Coverage of Tibetan Protests?
Propaganda, Deception, and the 'Riots' in Lhasa
Sources at British Spy Agency Confirm Tibetan Claims of Staged Violence