A missing Tennessee teenager whose cellphone had pinged in Kentucky was found alive in Wisconsin with her adoptive father, authorities announced.
Savannah Leigh Pruitt, 14, vanished from her house in Madisonville on Jan. 13, her parents said.
"It's like having your soul ripped out of your body," Savannah's father Randall Pruitt said at a press conference on Jan. 25. "You can't think, you can't eat, you can't sleep, you can't rest—life has just ceased for us since she left."
.@6News has been following this since the start. Earlier this week, Savannah Pruitt's adoptive father, Randall Pruitt (arrested and charged with rape today) spoke about the national attention about her disappearance. #WATE pic.twitter.com/OZRzFBEX0T

— Madisen Keavy (@madisenkeavy) February 1, 2019
Savannah's cellphone pinged on Jan. 14 in Corbin, Kentucky, but she was ultimately located in Wisconsin, authorities said on Jan. 31.
"She is safe, she is in custody, and that's the best outcome for the situation," Monroe County Sheriff Tommy Jones said during a press briefing, reported WBIR.
Randall Pruitt, described now as the teen's adoptive father, was arrested and is being held in the Monroe County Jail on a rape charge without bond, Jones added. His first court date is scheduled for Feb. 5.
The sheriff's office provided few details on how or where the girl was found and the connection between the missing person's case and the rape charge but Jones confirmed that the two cases were related.
He said that Savannah had fled her house because of a bad situation there and is believed to have left under her own will.
#BREAKING: Monroe County Sheriff Tommy Jones says Savannah Pruitt has been found safe in Wisconsin Thursday night, and her adoptive father has been charged with rape. https://t.co/7shHTCgOuW

— FoxNashville (@FOXNashville) February 1, 2019
Officials told WATE that the arrest came after explicit photographs and videos were found on the teenager's cellphone.
Jones said Pruitt became Savannah's adoptive father several years ago.
"I'm having to be vague in all my statements because this is still an ongoing investigation," Jones said, reported the Knoxville News-Sentinel. "There's the possibility of multiple other charges coming forward with multiple people involved. And truthfully that's about all we can say at this time."
The girl had last been seen January 13 at her home in Madisonville, in eastern Tennessee https://t.co/JIX1AZS8y6

— WNEM TV5 (@WNEMTV5news) February 1, 2019
Missing Children
There were 464,324 missing children reported in the FBI's National Crime Information Center in 2017, according to the National Center for Missing and Exploited Children.
Under federal law, when a child is reported missing to law enforcement they must be entered into the database. In 2016, there were 465,676 entries.
"This number represents reports of missing children. That means if a child runs away multiple times in a year, each instance would be entered into NCIC separately and counted in the yearly total. Likewise, if an entry is withdrawn and amended or updated, that would also be reflected in the total," the center noted.
In 2017, the center said it assisted officers and families with the cases of more than 27,000 missing children.
In those cases, 91 percent were endangered runaways, and 5 percent were family abductions. About one in seven children reported missing to the center in 2017 were likely victims of child sex trafficking.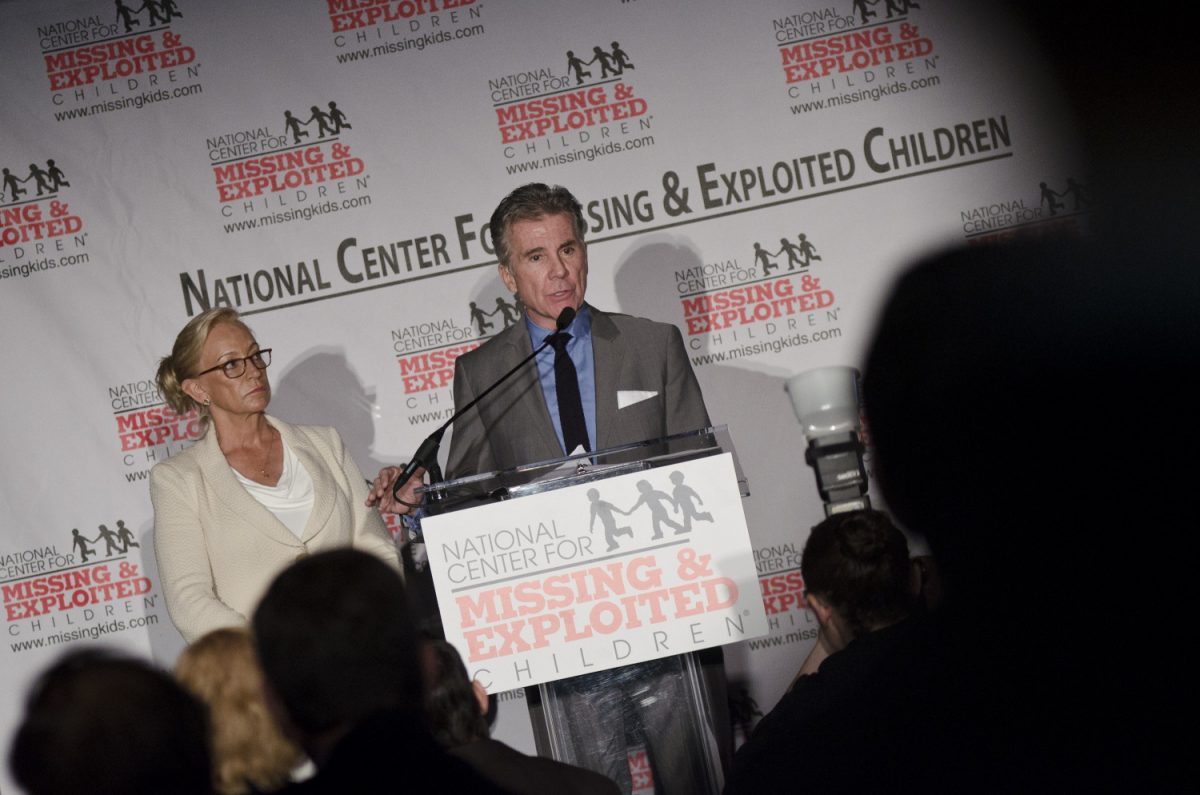 Rape in the United States
According to the National Sexual Violence Resource Center, one in five women will be raped at some point in their lives.
In eight out of 10 cases, the victim knew the perpetrator.
About 25 percent of girls will be sexually abused before they turn 18 years old, the center said. Three out of 10 women were between the ages of 11 and 17 at the time of their first rape.
About 34 percent of people who sexually abuse a child are family members of the child.
From NTD News